To tablet and clip studio
6 Class Projects
It takes about 1 to 2 hours to complete one class project.
Realistic clothing expression

natural hands

Faces from multiple angles

Diverse expressions

natural hair

Props we often see
How to Portray Various Expressions
Learn how to draw vivid expressions and draw out your character's personality


The Easy Way to Draw Hands
Hands are the most important piece when drawing characters.


Drawing Natural Hair
The basics of face proportions and how to transform according to different styles.


Drawing the Face at Various Angles
Learn how to add detail by drawing the face at various angles .


Adding Objects to Add Emotion
Add everyday objects to make your drawings more fun.


Tips on Drawing the Body in Proportion
Did you know that there is a rhythm to the body? Learn about body proportions.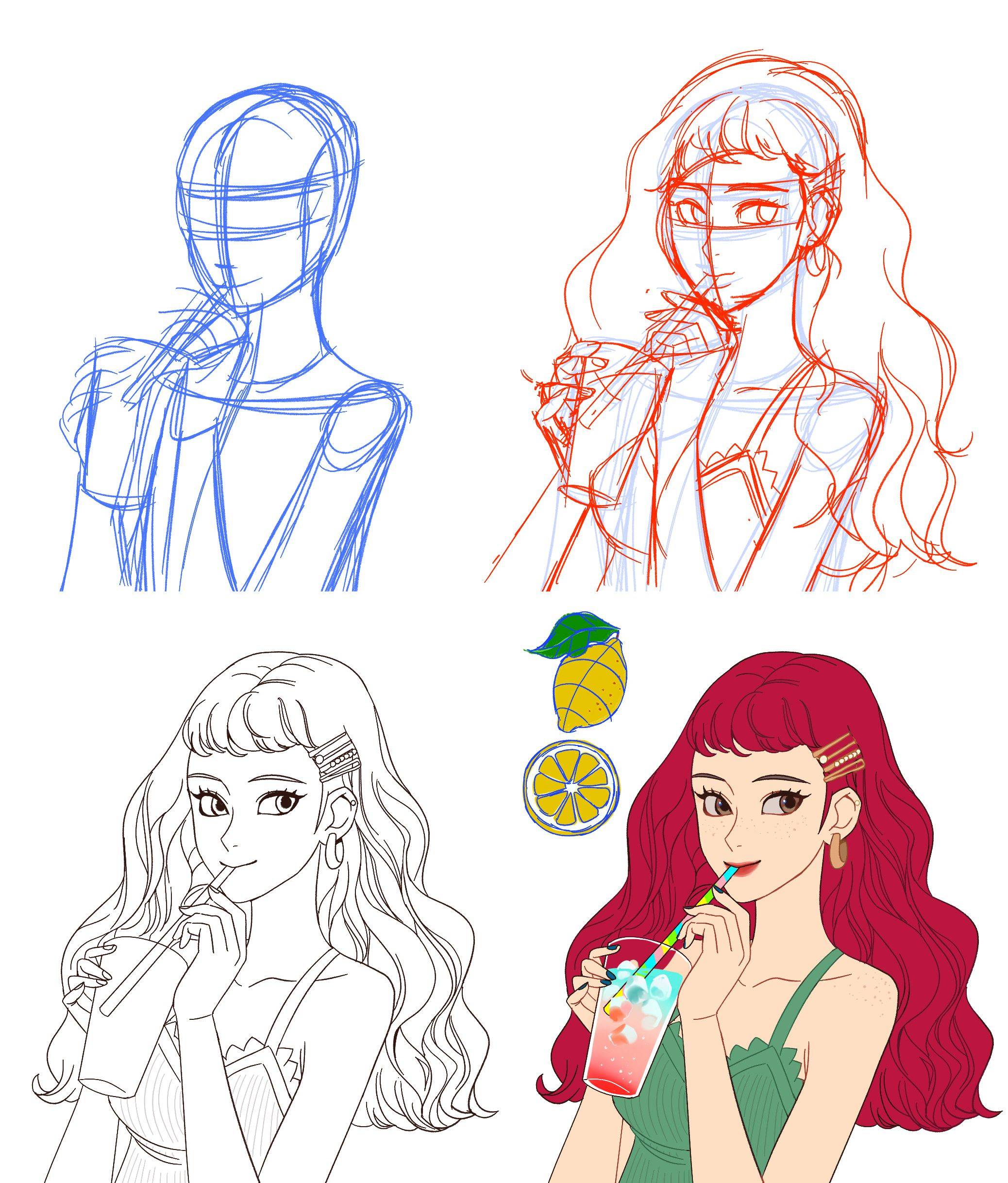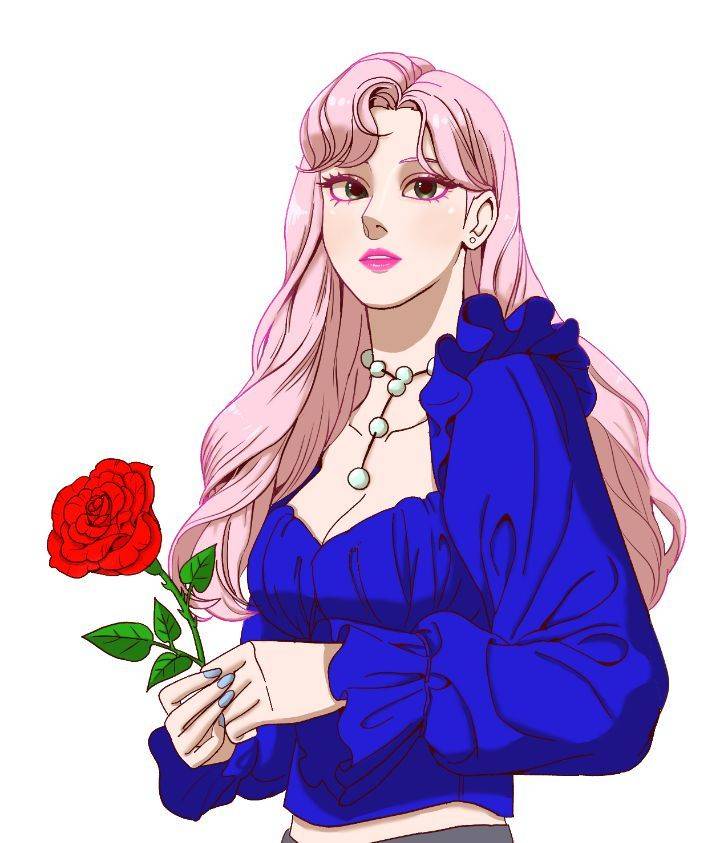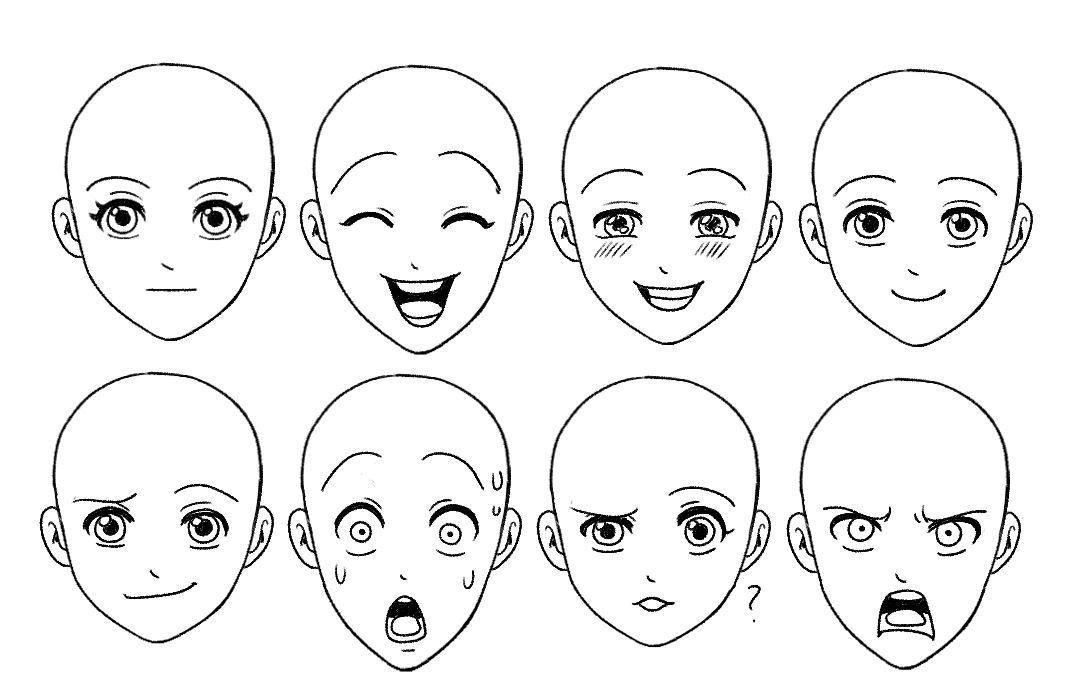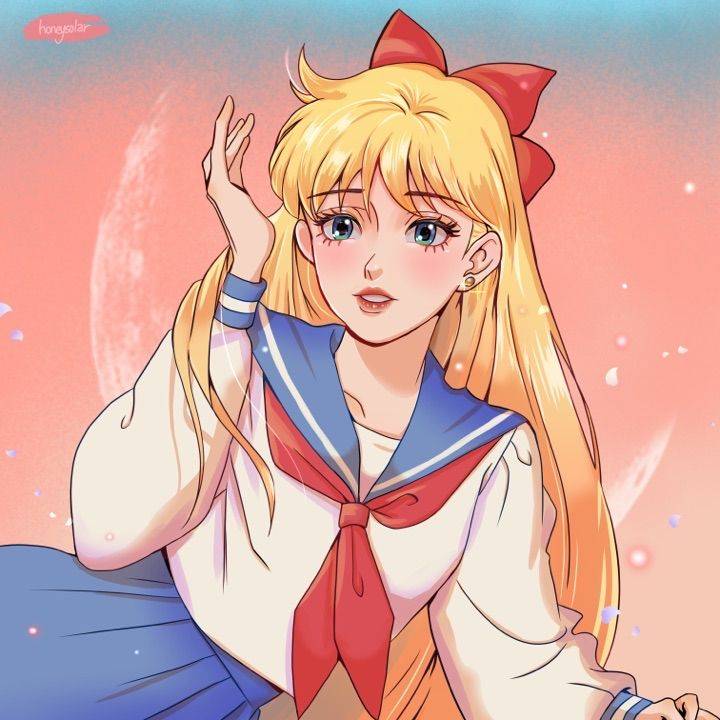 In this class, you will learn about the tricks of the trade to drawing characters uniquely.
Everyone wishes to draw glamorous characters with unique personalities. In this class, you will learn about drawing characters in cartoon/anime style. This course will be covering a variety of techniques regarding how to draw facial expressions, props, and coloring.
What's more, this class will also cover some tips on how to draw characters efficiently and effectively. Those of you who have always been afraid to start drawing because it seemed too difficult, this is where you should start.
DRAWING FACIAL EXPRESSIONS
You can express characters with different personalities by giving variations to the shapes of their faces, eyes, noses, and lips. A slight change in the shape of a character's eyes results in a dramatic difference in the impression he/she gives. Let's learn about how to control the facial features of the characters you draw.
DRAWING A LIVELY FACE!
What many people don't realize about drawing a character is that facial expressions are crucial in expressing the personality of that character. Real-life people experience joy and sorrow. Shouldn't your characters do that too? You don't have to always draw smiling faces. The character you draw should also cry, laugh, and get angry.
Many people say that they can't get over that stage when you are first learning to draw and trying not to lose interest. In order to overcome that stage, you have to try out a lot of different styles. At the end of that trial and error, you will finally be able to draw what you really want to draw.


ABOUT THE WRINKLES IN CLOTHING
Drawing a beautiful character doesn't end at drawing an interesting face. You should also draw his/her clothes and body. The crease of the character's clothes depends on the direction of the joint being bent. If you learn to master some tips to naturally express clothes, you will see your character also looking much more natural.
Let's start learning step by step!
Drawing : Rough sketch → Line clean ups → Coloring → Adding Light and shades.
This class guides you through the process of drawing characters from the beginning to the end.
beginners like you have made great improvements
Below is a piece of work by a student who has taken Yu-nana's class. It was his first time taking a digital drawing course.
When he first drew the characters, he was having a hard time drawing smooth lines. Yet by the end of the course, he was able to draw lively characters with incredibly neat lines.
You will be able to draw pictures much more easily if you know the formulas for drawing facial lines, hair orientation, and wrinkles on clothes!
Curriculum
1. Introducing the course
02:15
2. Meet Yunana: illustrator, artist, and your instructor
03:04
3. Let's look at the materials needed for this course
04:25
1. Setting up the Clip Studio Paint to get started
08:31
2. Clip Studio tools
05:42
3. Keyboard shortcuts to speed up your work
09:22
4. Visually appealing colors
03:56
2
How to Draw Attractive Faces
1. Golden Face Ratio
07:33
3. Face drawing from various angles
15:09
4. Unique facial expressions
15:35
3
No more Awkward Body Drawings
3. Upper body & Drawing from pretty angles
11:04
4
How to Draw Clothing Wrinkles
1. Draw creases using shapes
07:48
2. Different types of creases according to clothing materials
17:58
3. Dressing up your character
18:35
5
Hair makes the difference
1. Natural-looking Hair
11:50
1. TIP : Face coloring
08:08
3. Full demonstration from rough sketching to completion
31:38
BONUS
Bonus: Drawing movements
2. Understanding the differences: Male vs. Female
03:42
3. Natural and smooth postures
04:06
1. Congratulations on completing the course!
02:49
Creator
Yunana

Hello! I am Yu-nana, an illustrator and your instructor! When I was young, I loved Sailor Moon so much that I became interested in painting when my parents bought a coloring book from the stationery store. I read and followed comic books and applied the pictures to combine backgrounds and add colors. Everyone has different reasons why they like painting, but I think I want to draw my own charismatic paintings. I wanted to share those times with you so I prepared this course!