Getting to know your tools
More complex pattern from beginning to end
Class Summary
I started working with stained glass when I was still a motion graphic designer. I wanted to know how this traditional art form could be reinterpreted and used in design today. I figured the best way to learn was to just try it for myself!
I started out by creating simple patterns for my creations from the things that I like. A lot of my inspiration came from video games and animations, bringing a modern twist to this ancient art form. This will be your introduction class into everything you need to know to start to make your own stained glass creations from start to finish.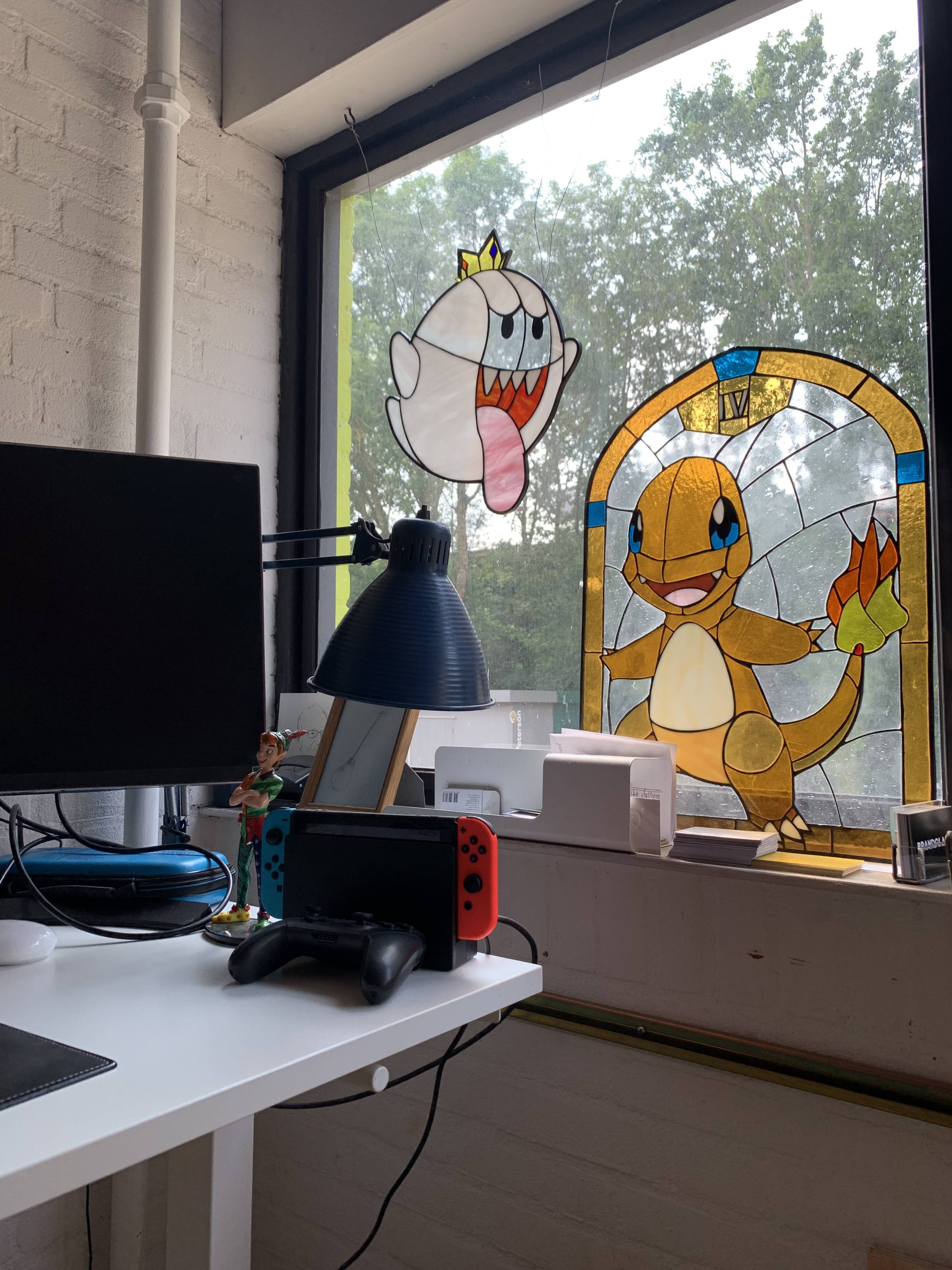 Class Takeaways
Master the basic tools and techniques to create stained glasses
Turn your favorite characters into stained glass
Who Is This Class For
Who don't have any prior knowledge about stained glass.
Everyone interested in the technique of actually creating stained glass as well as the design of coming up with your own images and patterns.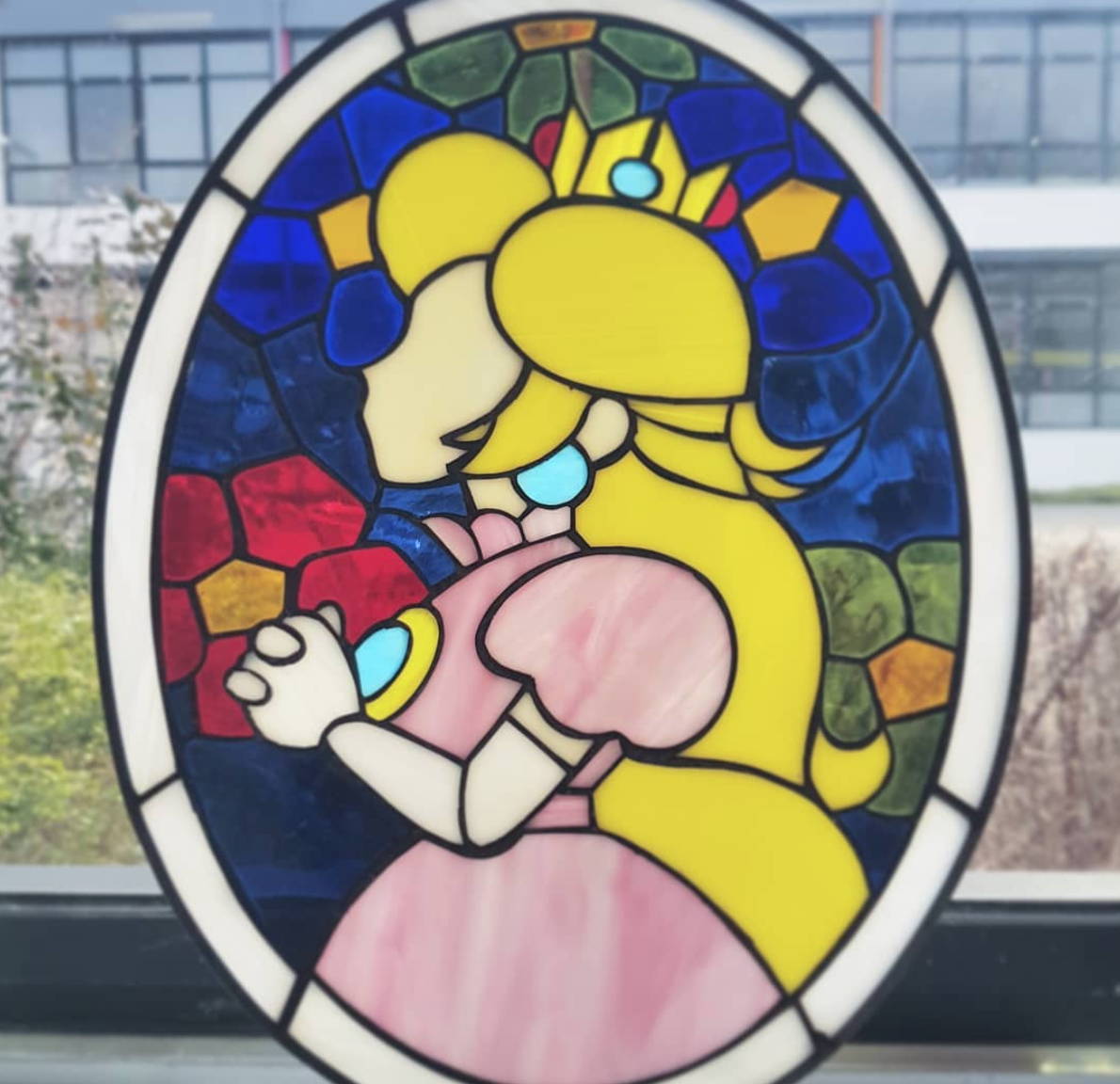 Class Requirements
Colored glass 7 pieces 15x25 cm
Colored glass 5 pieces 15x5
Patterns used in the course
Safety glasses
Glass cutter
Pliers
Glass file flat
Glass file round
Sharpie
Lipbalm
Copperfoil 1 roll
Lead came 1 length
Soldering iron; The soldering iron has been removed from the package due to the packing & safety issue. Students will need to prepare his or her own soldering iron for this class.
The instructor CANNOT ship it to PO Box addresses, so please fill out your shipping address other than PO Box address.
---
| 🛎 KIT FAQ |
Q. How does the shipping process work?
A. The kit will be shipped out within 24 hours after your order got confirmed, and there will be a cancellation fee or change from this point on. Each kit has a different delivery courier, so you cannot request a specific courior or delivery date.
Q. What can I do for a damaged kit?
A. We are keeping our products at the best quality possible, but if you received a damaged kit, you can contact the Help center for replacement or refund within a month from the date of your receipt. We cannot accept returns or exchanges without prior notice.
Q. Can I change my shipping address?
A. You can change your shipping address by contacting CLASS101 Help Center.
**Note: Changes are ONLY possible for orders that haven't entered the shipping process.
**Please triple check your shipping address
If your order is already shipped out, you CANNOT change your shipping address at the moment.
Q. How long does it take to receive my kit?
A. It usually takes about 2 weeks after your order is shipped out. You will also get a notification email where you can check your tracking number for the detailed delivery status of your order. If you still have concerns you can contact CLASS101 Help Center.
Q. What if my kit was delivered to the wrong address?
A. You can contact CLASS101 Help Center to request a "Change of address".
**Note: There will be an additional shipping charge for this process.
---

Curriculum
WELCOME
Welcome to the course
2
Digital Designs and Patterns
3
Doing a Basic Design Together
5
Soldering the pieces together
7
Doing a More Complex Design from Start To Finish
Creator
Arjan Boeve
Hi! I am Arjan, I am a stained glass artist from Holland. I love to teach you this class because I believe a true renaissance can only happen when we all raise the bar together. You might know my glass work from Stained Glass Geek. My stained glass label which sells glass and patterns to glass enthusiasts and video game geeks globally.
I want to match both worlds of this beautiful tradition with today's pop culture in order to reinvent the classical craft of stained glass. I enjoy how glass behaves very much and I can't wait to share the many things I have learned in the past 5 years working glass. The material is so challenging it really has an influence in creating designs.
Looking forward to enhance your visual skills as well as your technical ones? Then stained glass might be just the thing for you!