With iPad and Pro Create
7 Class Projects
It takes about 1-6 hours to complete one class project.
Illustrations using limited colors

sparkling character drawing

Using color palettes and photos

Mongolian semi-rimless colored background

Composing an illustration with props

Complete a cute illustration

Animating to add charm to paintings
How to use iPad and Procreate
Learn how to use draw in iPad with Procreate.
Custom brushes & Color Palettes
Learn how to custom your own brushes and palettes.
Semi-Rimless Coloring Method
Learn how to smoothly blend in the colors
How to Compose Cute Illustrations
Learn how to create your own cute illustrations.
Fairy-tale Coloring Techniques
Learn how to bring fairy-tale like mood to your drawing.
Drawing Unique Characters
Learn how to draw your own unique characters.
Utilize Backgrounds and Props
Learn how to draw backgrounds and props.
WHAT IS THIS CLASS ABOUT?
43's iPad illustrations go beyond simply composing colors with similar feelings and instead, mix various sweet colors that contrast with each other to capture multiple atmospheres. Students will learn the basics of color and light, the stages of character drawing, and share the experience of creating a single picture.
With an iPad and using Procreate, you will get to learn 43 exclusive tips about the process of creating paintings characterized by soft colors and textures, such as customizing the built-in brush to suit images, creating a natural color palette, and semi-rimless coloring.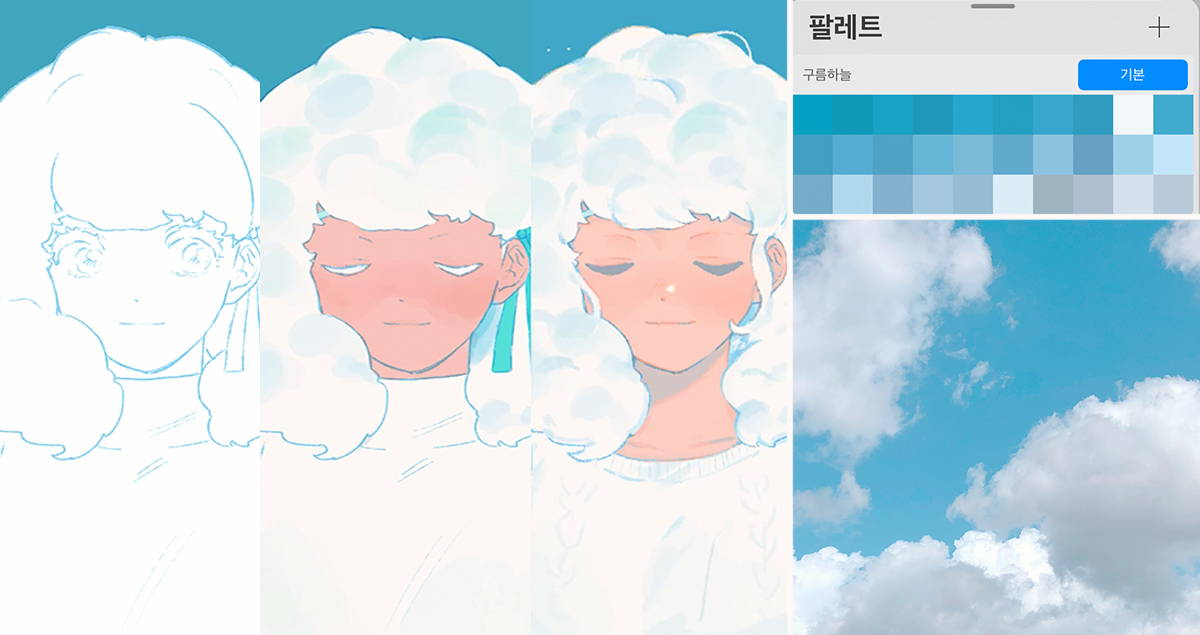 WHO IS THIS CLASS FOR?
For those who want a more detailed iPad illustration curriculum that covers how to use different colors, illustrate specific photos and landscapes, or simply want to add more character to your existing illustration style, this is the class for you!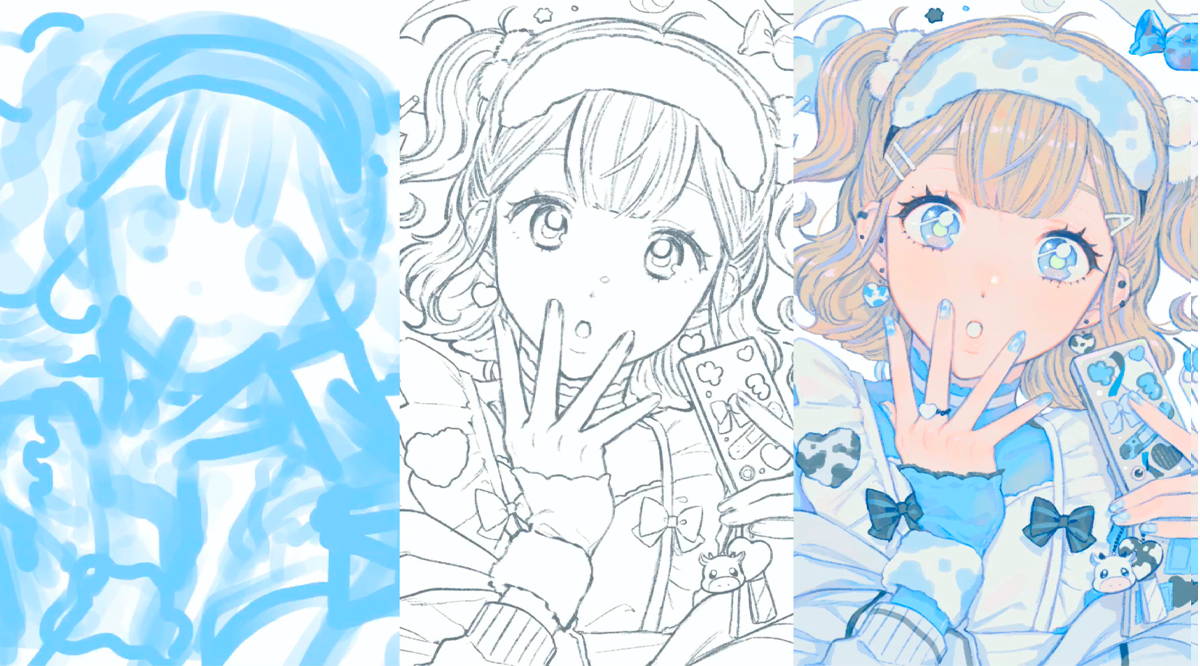 WHAT WILL THE STUDENTS ACHIEVE?
Students will be able to draw inspiration from natural objects and combine different elements to create an illustration. Students can add a spoonful of imagination and create a fairy-tale feeling! Additionally, students will also learn how to color semi-rimless, add a charming look to the character's eyes, hairstyles, and overall features. Lastly, let's learn how to draw cutely and richly by arranging cute backgrounds and props and even practicing how to compose a rich illustration.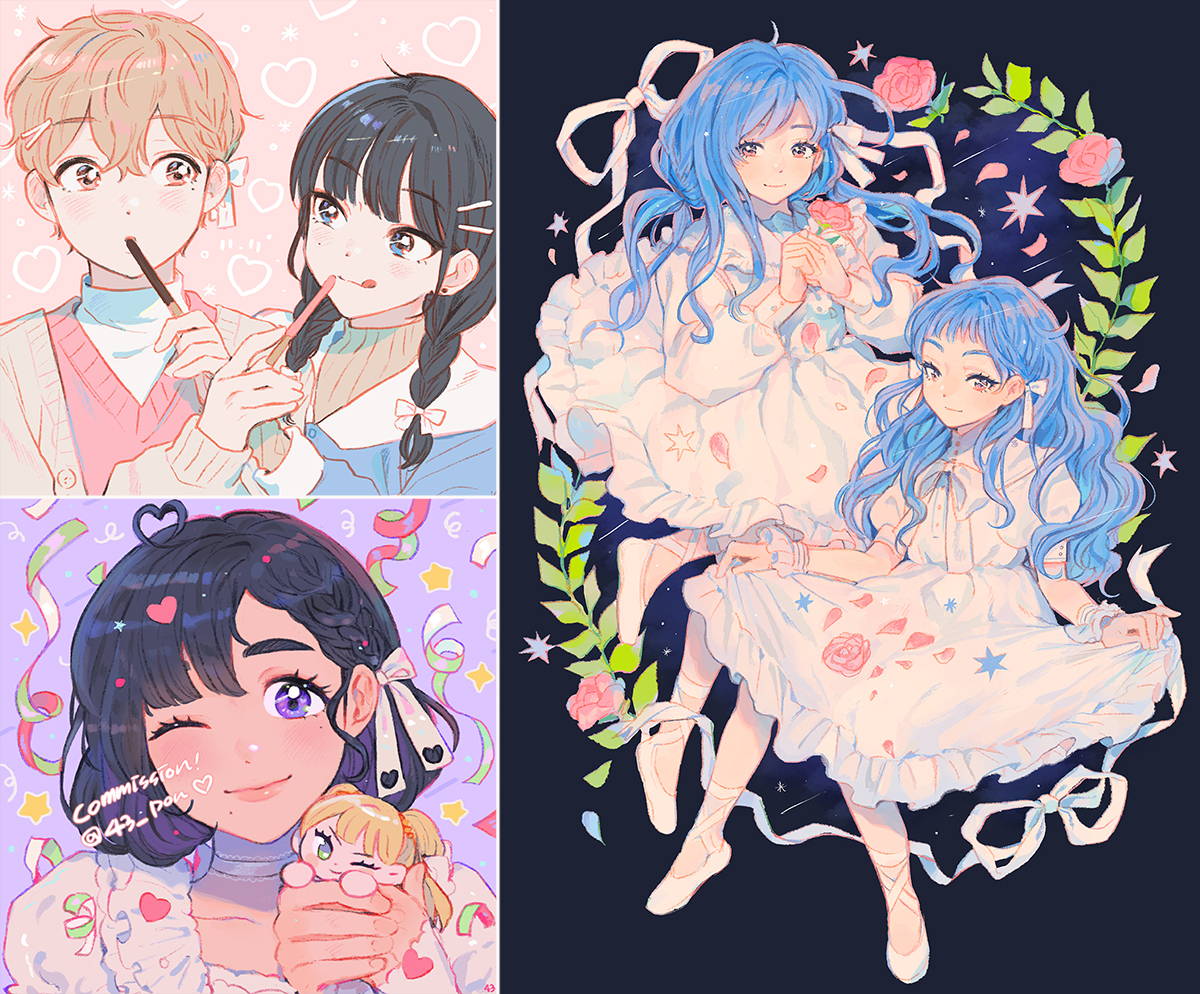 Curriculum
PRE-CHAPTER
For Classmates Based in Korea Only - [얼리버드 한정 미션!] 사삼과 이야기 나누기
1
Basics of Procreate & Color
2
Creating an attractive character
3
Semi-lineless coloring method
4
How to color mimicking cotton candy
5
Dreamy Color Illustration
6
Character-oriented Illustration
7
Composition of cute illustrations
8
Making the illustration process more enjoyable
Creator
43
Hello!
Hi! I am 43, an illustrator known for using various colors like a fairy tale! There may be times when a picture you have been happily drawing may feel uninteresting over time, or you may have repeatedly pondered your own picture or personality. Why am I painting? Why isn't painting fun? In my class, I want to create an opportunity to paint freely without being scared of colors through various courses and activities to use colors without worrying.