With the heart of taking on a new dance challenge
2 Class Projects
It takes about Around 3 hours to complete one class project.
Choreography using basic skills (Keep Dancing - Manda)

Basic Skills Complete Choreography (Dance Monkey - Tones & I)
Body Isolation
Learn basics of isolation and how to isolate each part of your body
Wave
Make your lines stand out through waves
Body Posing
Learn the posing know-how : Use your fingertips, toes, and the entire body
Steps
Learn how to utilize hip hop groove steps
Groove & Freestyle
Learn to freestyle dance along the groove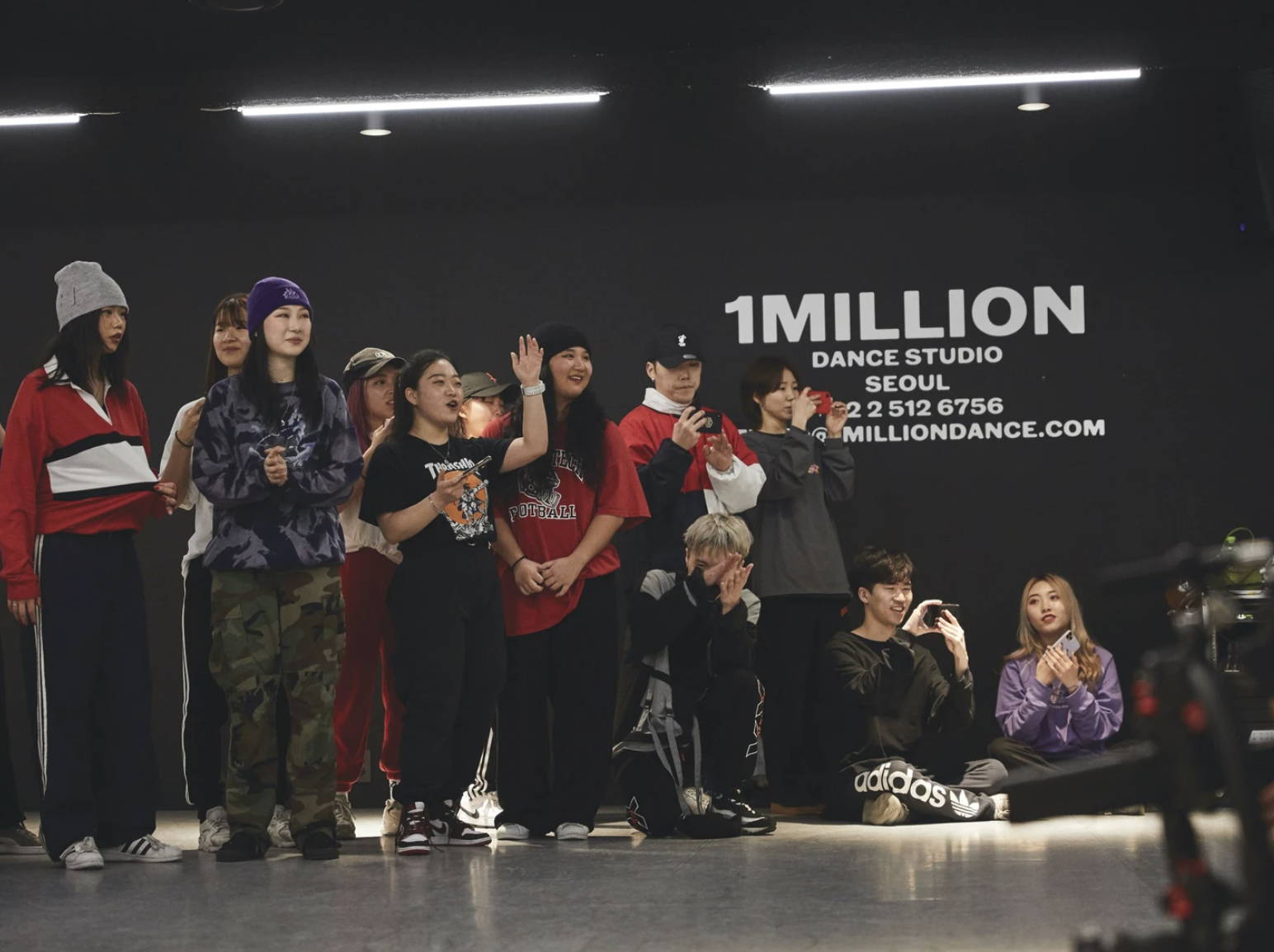 WHAT IS THIS CLASS ABOUT?
What's stopping you from dancing? Is it because you're not confident enough to dance in front of others? You've never learned, you think you're not talented, or you just don't have the time?
1MILLION Dance Studio with 22 million subscribers on YouTube has brought to you an exclusive online dance class for beginners who have been holding back their aspirations to start dancing!
Leading K-POP choreographer Lia Kim is here to guide you through this journey as a friendly, and sometimes rigorous, instructor.
WHO IS THIS CLASS FOR?
'Step by 1M' is an online dance class fit for absolute beginners who are interested but never got the chance to start learning or for those who find it hard to keep up with existing classes.
This class mixes and matches dance moves of different genres in a way that allows beginners to follow along easily.
Choreography will be divided into smaller sections and they will be practiced repeatedly so that you get to study and learn each movement at your own pace.
WHAT WILL THE STUDENTS ACHIEVE?
1MILLION Dance Studio's instructors will share their tips and tricks accumulated from experience and teach you the trendiest dance moves. Class curriculum will go over every detail in depth, and upon completion, you will be able to pull off the choreography you've learned with confidence.
With this class, learn each movement and choreography one by one. You'll find yourself immersed in the joy of dancing before you even know it!
View similar classes you might also like
Curriculum
PRE CHAPTER
Show Us Your Moves!
1
Warm Ups: Exercises Used for K-pop Artist Dance Training
2
Body Isolation - Basics: How to Isolate the Body Parts for Simple Dance Moves
3
Body Isolation - Application: Take Those Stiff Moves to the Next Level
4
Wave: From the Basics to the Application
5
Body Posing: Use Your Arms and Legs For Better Poses
6
Steps: How to Groove Along with Hip-hop
7
Groove & Freestyle: Essential Advices Before We Begin
8
Choreography - Basics for Application: "Keep Dancing - Manda"
9
Choreography - Basics for completion: "Dance Monkey - Tones & I"
OUTRO
Let's Dance Together
Creator
1MILLION

1MILLION Dance Studio with Lia Kim
1MILLION Dance Studio is a global dance company consisting of competent choreographers, creators, and directors from all around the world. Through our YouTube channel with over 24 million subscribers, we curate various genres of choreography that embodies the unique styles of each of our choreographers. We also actively create original choreography of renowned K-POP artists. As an energetic group of creators, we find utmost joy in helping students all over the world discover happiness through dancing.
More than 30k students have visited 1MILLION Dance Studio, and at the center of it is our leading choreographer and co-founder Lia Kim. As one of the most prominent K-POP choreographers, her representative works include Twice's 'TT', Sunmi's 'Gashina', Mamamoo's 'HIP', among many others.
You want to start dancing with 1MILLION Dance Studio?
Join us and check it off your bucket list