Overview of Procreate
Navigate Procreate and get used to the interface.
Creating Style
How to create an original style using references.
Defining Personality
Depict personality by using exaggerated shapes, expressions and poses.
Recreating Your Drawing
Learn how to draw an already existing character in your original style.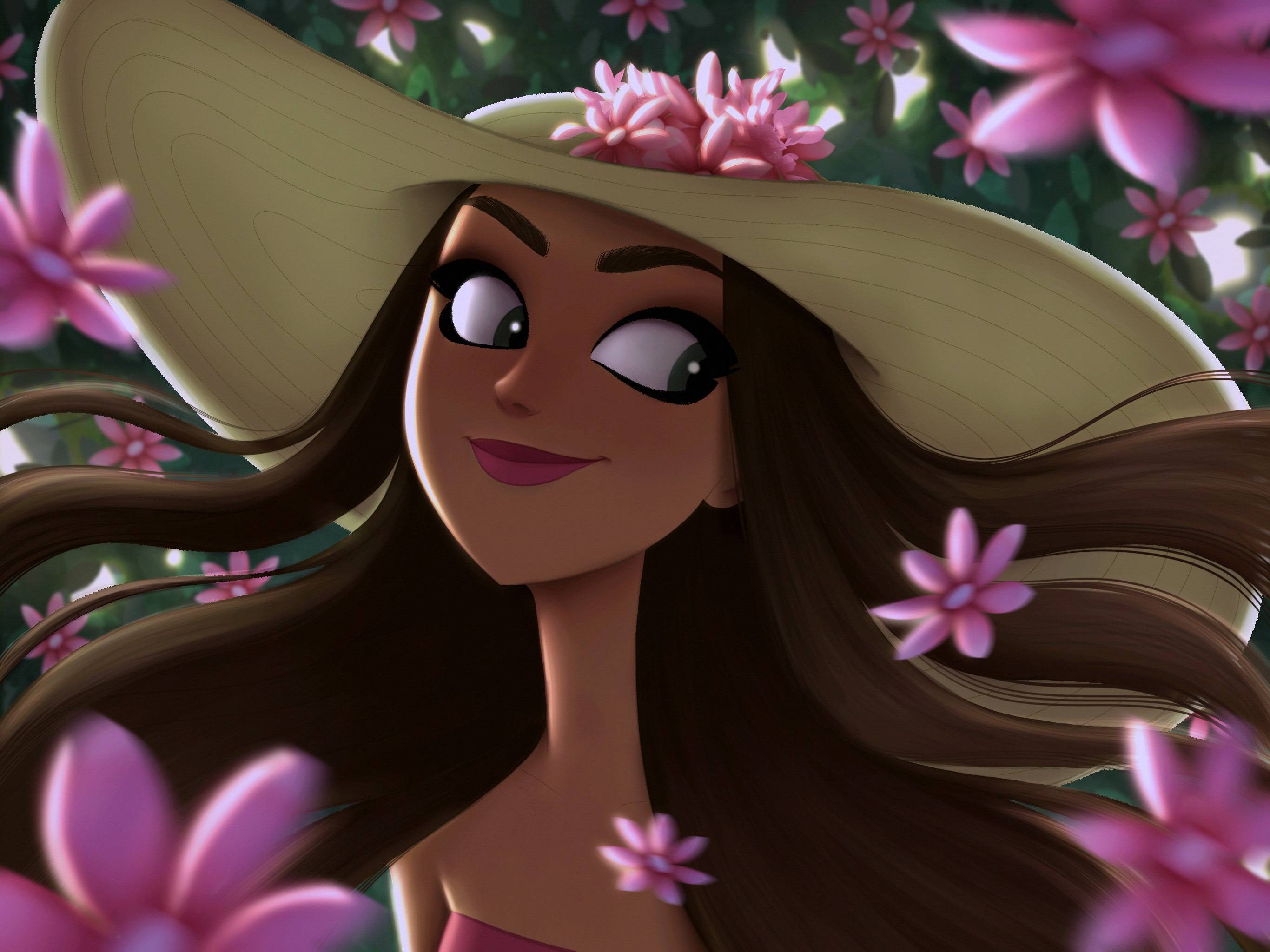 What is your favorite character? Do you enjoy animated shows or stories with a lovable cast? Do you ever wonder what your favorite characters would look like if YOU had designed them?
In this course, I teach you how to build and develop your original character drawing style. We will find references and inspiration together and turn them into original characters based on understanding the meanings and personalities of shapes. Whether you're interested in drawing fan art or learning the basics of character design for your own stories and creations, this course will teach you everything you need to know to advance your skills!
I'll teach you everything you need to know, from the basic techniques and tools of digital art to how to add personality to your characters through expressions and poses! As a character designer, using my imagination and personal style to design, and redesign characters is something I love to do and has helped me in my own art journey, so I'm excited to be able to share my knowledge with others who have that same passion!
This course is for anyone interested in developing their character design skills by honing their personal and unique style. If you have a love for characters in animated shows, movies (even video games and books!), and would love to understand the designs and thoughts behind your beloved character's designs and recreate them in your original way.
By the end of this course, you'll have a greater understanding of character design basics, using references and Procreate, and developing an art style that is unique to you. You'll design using simplified shapes and powerful silhouettes and use that knowledge to reimagine and push the design of diverse characters based on their personality traits and body structures.
Curriculum
1. Introduction to Angie's Course
01:19
2. Meet Angie: Character Designer and Your Instructor
01:19
3. Class Materials: iPad Pro, Apple Pencil and Procreate
03:12
1. Exploring Procreate's Basic Tools
08:37
2. How to Use Layers
11:50
3. Rundown of Tools and Adjustment Tabs
14:05
4. Procreate Shortcuts
06:17
2
Developing Your Own Style
1. Gathering References and Properly Crediting
06:20
2. Analyzing and Breaking Down References
21:33
3. Maintaining and Evolving Your Style
29:25
3
Using Shapes in Your Design
1. Rundown of Shapes
09:10
2. Designing a Face Using Shapes
11:22
3. Designing Different Bodies Using Shapes
27:03
4
Adding Personality to a Design: Exaggeration, Stylization, and Color
1. Stylizing and Exaggerating Shapes
17:36
2. How to Draw Believable Expressions
13:13
3. Drawing Poses to Represent Personality
13:20
4. Using Color to Reflect a Character's Personality
09:47
5
Drawing an Existing Design in Your Style
1. Analyzing a Character's Personality
09:36
2. Sketching and Cleaning Your Design
41:10
3. Coloring Your Design
39:53
4. Overall Comparison to Original Reference
05:30
Bonus
How to Grow as an Artist
1. Managing Social Media
06:00
2. What to Expect When Working in the Industry
04:35
1. Congratulations on Completing the Course!
01:41
Creator
Angie Nasca
Hey everyone!
My name is Angie Nasca - I'm a Character Designer currently working full-time at ZAG Animation Studios designing my own characters for the Miraculous Ladybug franchise. I've been working in the animation industry in LA for about four years now, but I've been drawing my entire life and posting my artwork online for years! Drawing fan art has always been something I've done out of pure love and admiration for my favorite shows and characters, to a point where I was even able to snag my first industry job just off of my posted fan art!
Reimagining character designs in my own style has not only helped me dive into the animation industry, but it also helped me hone and evolve my own art style. My work is easily identified from the way I portray expressions and cleanly exaggerate poses and emotions, and I truly believe that my love for drawing fan art is what really helped me gain the confidence to push those elements in my own original designs too. I have received many requests throughout the years to teach how I draw and the process behind it, so I'm very excited to have the opportunity to be able to host my very first online course!