How to customize your brushes
How to use brushes neatly
Golden ratio on facial proportions
Attractive and real-looking eyes
How to draw a natural-looking nose
Lips with different ways of a makeup
A body proportion and different poses
Expanding visual library via references
Light and shadow for black & white illustrations
Realistic Drawings Using Brushes
Expressing a deeper atmosphere with shadows
Expressing a warmer illustration with lights
My tips on how to make a profit from drawings
Create Captivating Color Portraits on iPad
Digital Portrait Drawing with Artist, Zipcy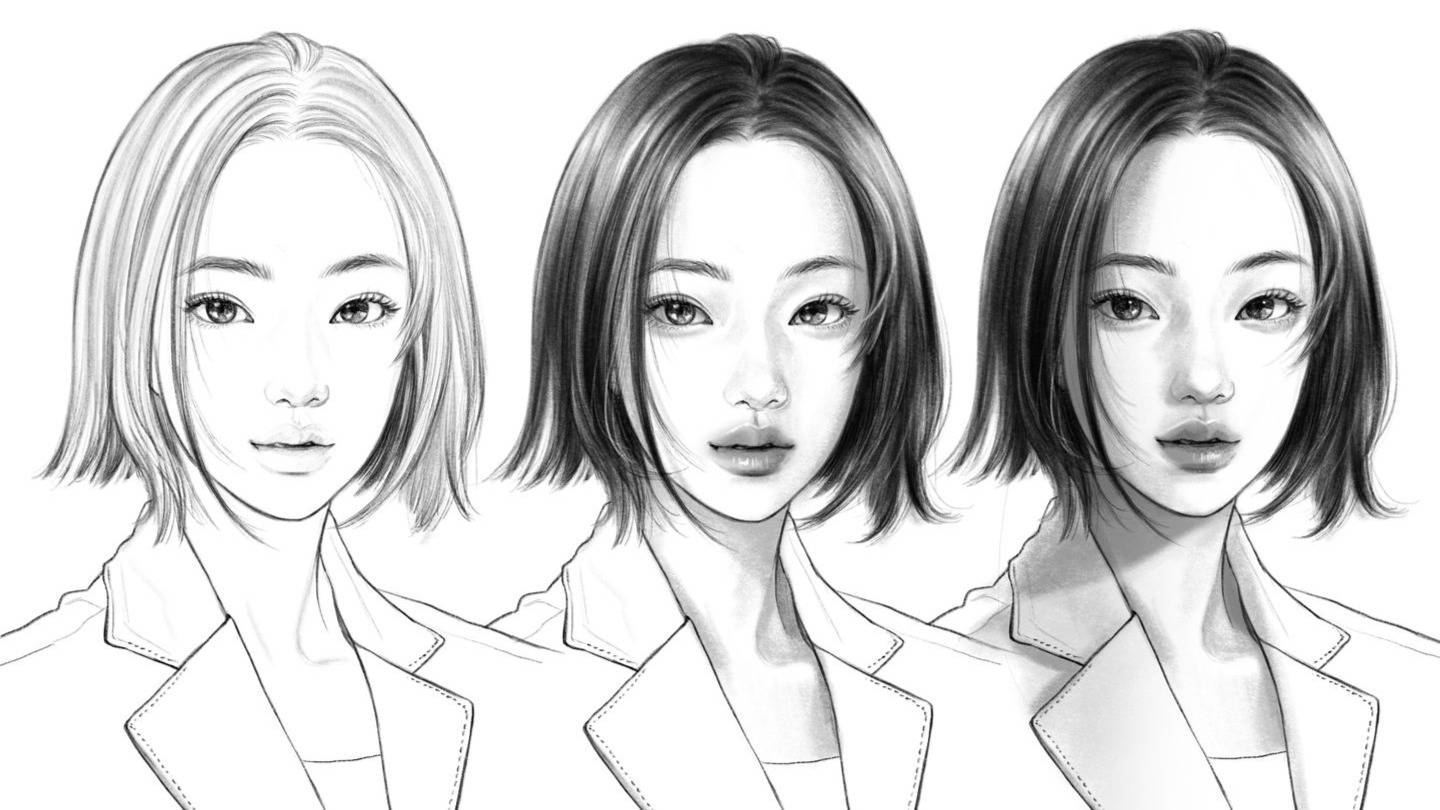 WHAT IS THIS CLASS ABOUT?
In the first class, we used the pencil, which is the most basic material of drawing, to deal with the character's face, gaze, facial expression, and mood expression depending on the light and shade. It was full of pencil techniques that I often use and tips on adding charm to the anatomy-based golden ratio and features.
This class has more content than the last class. The front and the half side, side, and the human body are added. Also, I'm going to tell you my own tips on coloring techniques, colors, and candidates with my iPad.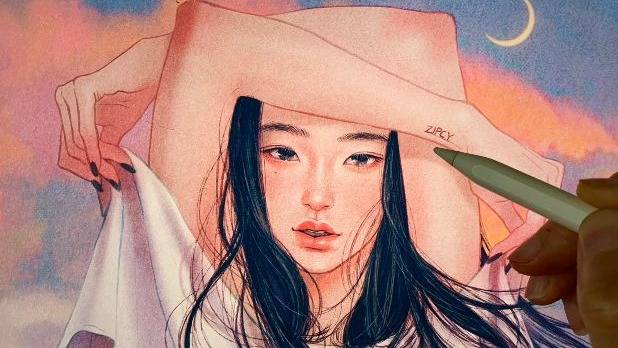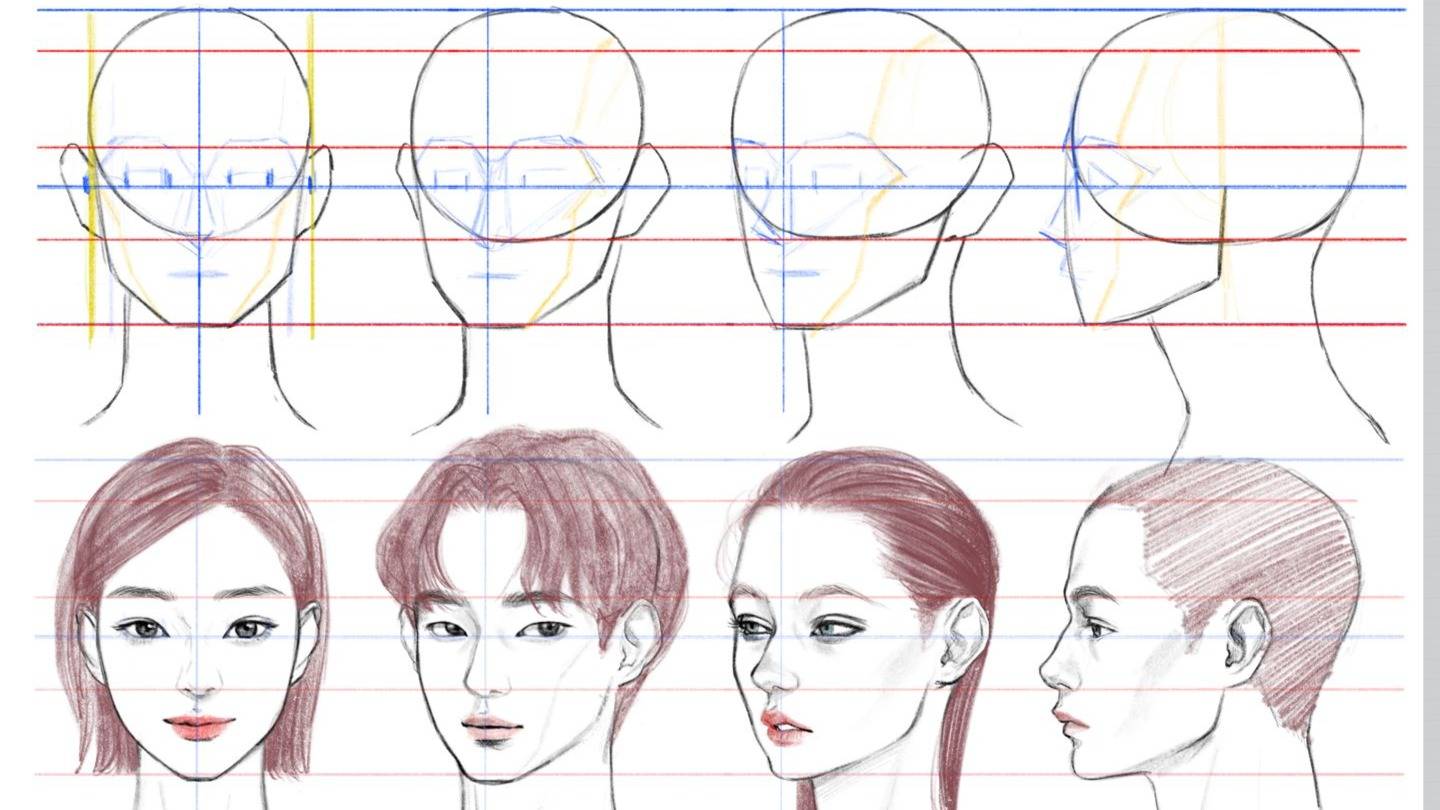 WHO IS THIS CLASS FOR?
This class is organized step by step so that beginners can follow! We're also going to make a guide for newbies who might be having a hard time.
I made this class for everyone who wants to draw their favorite characters with an iPad. For those who had difficulties with portrait and digital illustrations, I think it would be great if you could feel the joy through this course without so much frustration :)
WHAT WILL THE STUDENTS ACHIEVE?
By the end of this course, you will have a greater understanding of how to draw attractive characters with beautiful eyes, facial expressions, and style. Also, you will have a greater understanding of coloring that determines the overall image.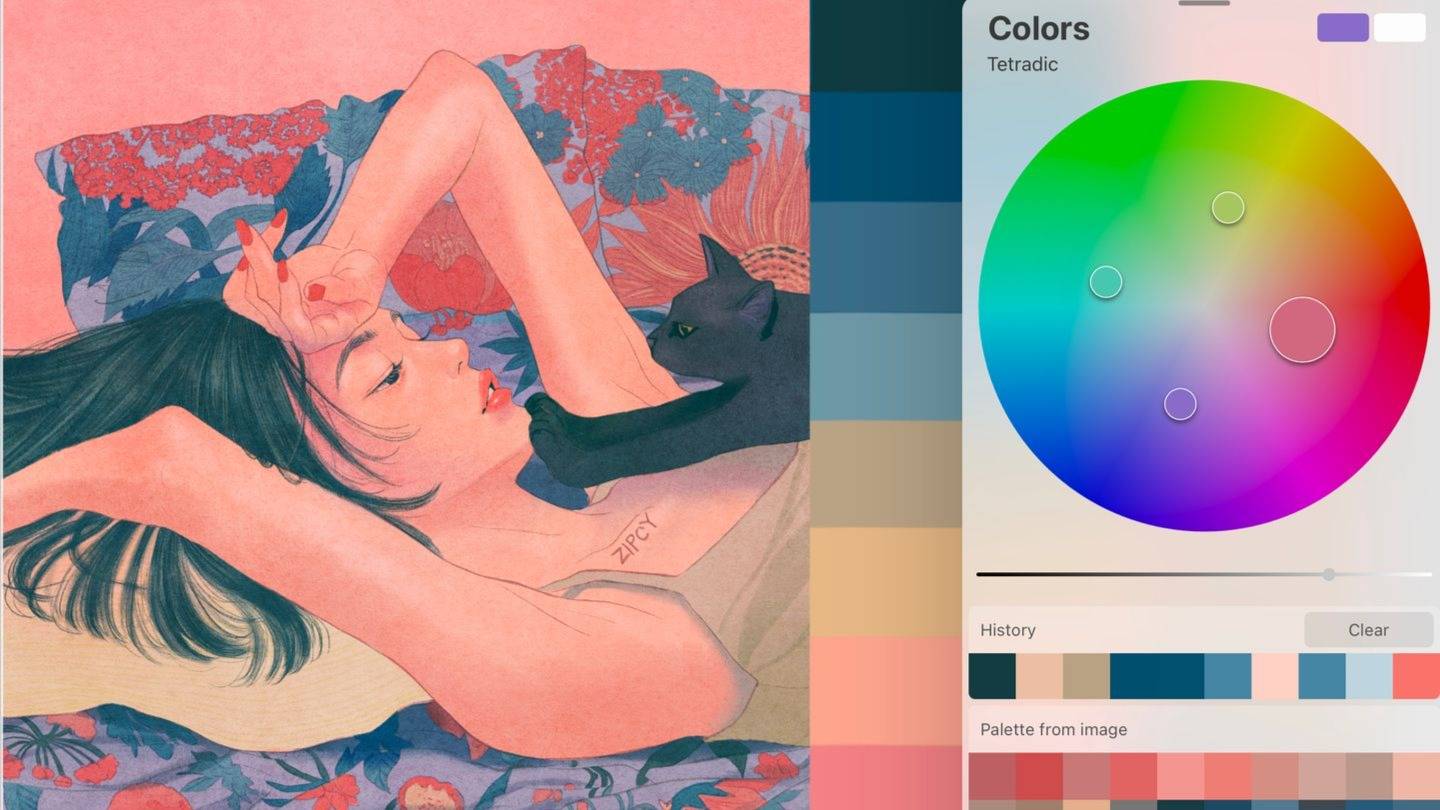 Curriculum
WELCOME
Welcome to Zipcy's iPad Portrait Class
1. 10 things you can definitely learn in this class
13:34
2. Meet your instructor: Zipcy!
04:06
3. Class Preparation and setting up the Procreate
10:18
4. [CLASS101] Procreate 5.2 Updates: What's New
05:00
PRE-CHAPTER
Procreate preferences and frequently used features
1. Basic features that finish in 20 minutes
21:10
2. 5 things to know to work more effectively
08:14
3. My version of custom settings!
03:58
4. Let's draw a portrait on your own BEFORE taking this class to compare it afterward!
06:53
1
Key Points for Brush and Layer
1. Lines that determine the picture's quality, how to draw them in a pretty and delicate way
30:05
3. Tips for using layers to speed your drawings
05:33
4. How to make your own customized brush (Zipcy's favorite brush collection)
21:00
1. How to draw realistic and deep looking eyes
24:50
2. Eyelashes and eyebrows that look simple and fascinating
20:40
3. Attractive eyes and the secret of emotional expression
09:08
3
Colorful and three-dimensional eyes
1. How to draw natural eyes with various angles
22:07
2. Adding makeups on your eye drawings
26:16
4
A beautiful looking nose
1. Things to avoid to prevent from awkward-looking nose
07:16
2. A nose is the key point of easy and pretty portrait drawings
39:01
3. Shading + highlighting to keep your nose bridge beautiful
31:04
1. The golden proportion of natural and coveted lips
29:06
2. Philtrum and wrinkles to give more volume
17:15
3. Various lip expressions depending on the makeup
32:11
6
A facial proportion and golden ratio
1. Golden Ratio Safety Proportion in which the characters are stably drawn
07:49
2. The golden ratio of men's and women's faces
13:58
3. Put in features that match the golden ratio
48:27
7
Facial proportion and golden ratio from different angles
1. Structure and safety proportion of side face
07:03
2. Draw side faces together
35:01
3. My drawing changes by 1 mm! Take a look at bad examples (Side face)
09:27
4. Structure and safety proportion of half-sided face
07:52
5. Draw half-sided faces together
32:25
6. My drawing changes by 1 mm! Take a look at bad examples (Half-sided face)
23:53
7. Why do I keep feeling awkward? Check for frequent errors
12:21
8
Detailed and neat sketches
1. Know-hows on finding your own personalized reference navigation
11:14
2. Tips for sketching with 200% of your personalized reference
33:18
3. How I do when I want to imitate more accurately and similarly
11:40
9
A black and white illustration with the light and shade
1. Learning the shape of light and shade depending on the lighting
09:00
2. A real pencil illustration (Hair)
31:02
3. A real pencil illustration (Makeup)
47:25
4. Tips for making your own texture!
10:17
1. Learn the basics of color and color scheme
19:03
2. Make a great combination of colors!
14:17
11
A Portrait Coloring 1- Warm Color Illustration
1. Tips for expressing clear and healthy skin
35:42
2. Fruit-juice makeup
28:19
3. Coloring light and shade without being messy
31:10
4. Tips on coloring your hair
36:16
5. Same portrait, different style: Natural VS Glam
22:51
12
A Portrait Coloring 2- Cold Color Illustration
1. Tips I use to paint a man like a K-pop idol
13:14
2. Delicate skin expression
56:08
3. Sensitive Contouring
30:52
4. A bright hair coloring method that adds mystery
30:40
13
Depth of emotion with light and shadow
1. How to import a file into the iPad and work with it
54:43
2. How to add depth of emotion with light and shadow
27:50
3. An easy way to express the mood that depends on the temperature of light
08:06
14
Basics of Human Body and Posture
1. The proportion of the body of adult males and females
26:32
2. How to draw body lines naturally without expertise and knowledge
19:10
3. How to draw a human silhouette naturally without expertise and knowledge
29:57
4. The most important thing in drawing natural poses
34:30
5. How to draw more complicated poses
27:20
6. Hand comes out and the picture comes alive!
31:23
7. How to draw hands from different angles
25:22
1. Tips for using SNS - An era where anyone can become an artist!
17:28
2. Ways to make a profit from portrait drawings
08:03
1. Congratulations on Completing the Course
06:24
Creator
Zipcy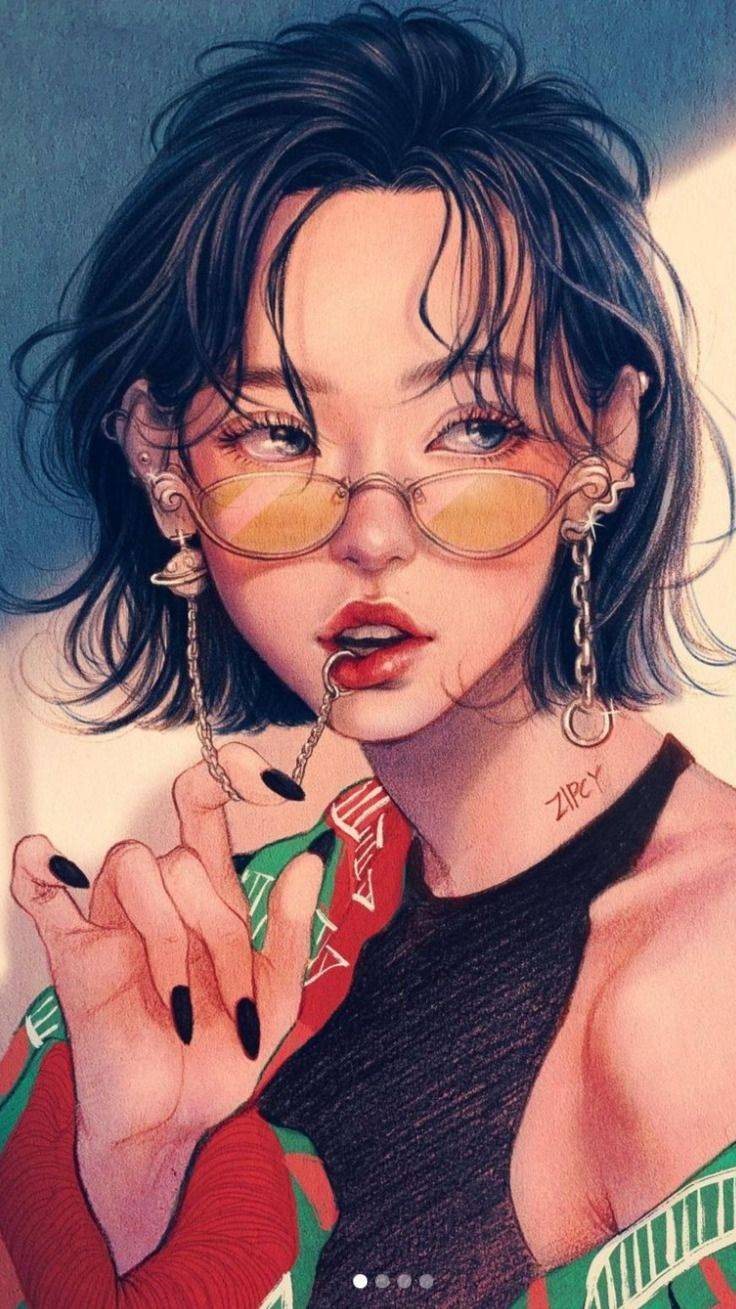 A freelance illustrator with ten years of experience, author, and illustrator. Hi! My name is Zipcy :)
In 2019, I made a "Learn How to Create Captivating Portraits with Zipcy" class and receive a lot of love! Thanks to your support, I'm having an iPad class with more upgraded portrait drawings, the colored know-how, and post-correction tips! In 2019, I traveled around the world for a year, and the iPad able me to work on portraits of people I've met on the roads, movies, films, dramas, and a variety of publishers while traveling! Even further, I could do work on freelancing on the road! My portraits now have more voluminous and can be more fun to paint with the iPad.
I want to share a valuable and variety of know-how with you throughout the class.