Lineart with MICRONS
Learn how to draw defined lineart with MICRONS.
Balanced Composition
Learn how to create a clear and balanced composition.
Where to Get the Ideas
Learn how to get ideas and references to draw.
How to Develop a Style
Learn how to create your own unique style.

WHAT IS THIS CLASS ABOUT?
Having shaky hands and can't do a single straight line?
Don't worry, same here! I'll teach you how to deal with that.
Sketch looked better before lineart?
Your problem is not in the lines, it's between the lines. Want to know where and how to fix it?
Drawings look like a mess of details and even you are getting lost in it?
I'm going to teach you how to make it sharp, balanced and crispy.
Don't have a personal style?
Well, you actually do! You just can't see it YET. I'll help you discover your own style.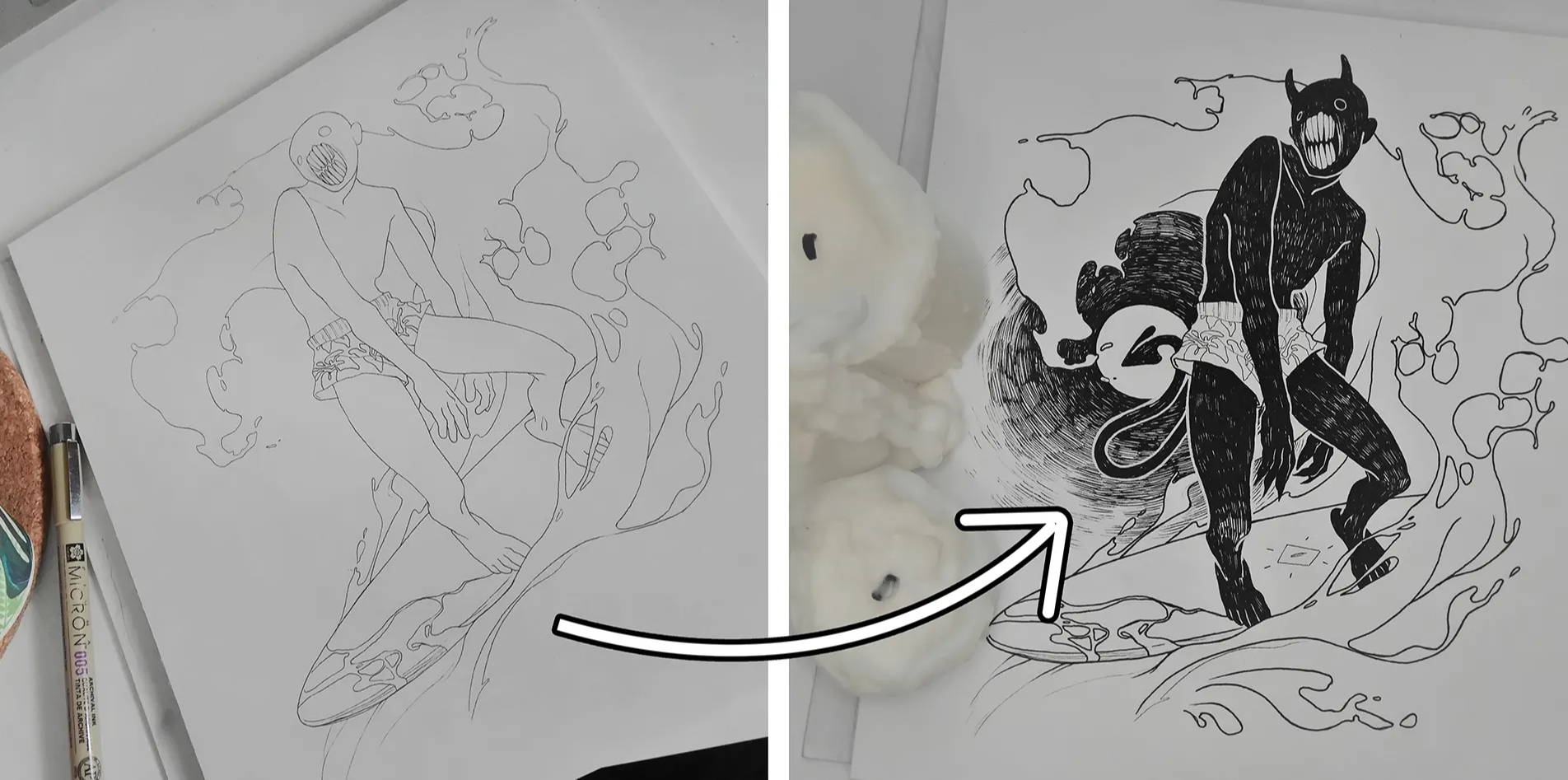 And I will also walk you through the basics of horror genre and how to create a creepy & dark atmosphere in your art.
WHO IS THIS CLASS FOR?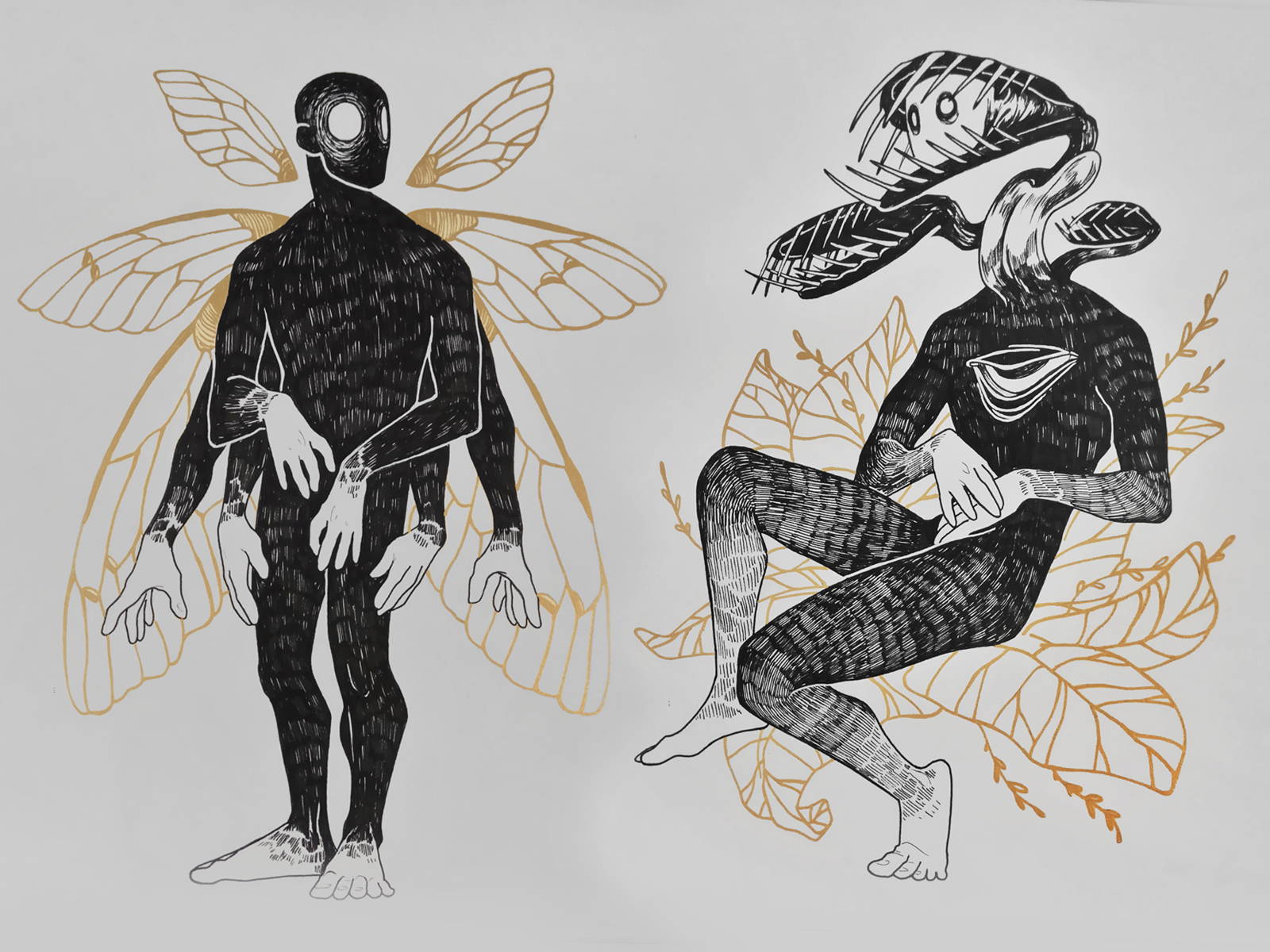 It doesn't matter what kind of style you already have or want to achieve!
Creepy black & white art, sweet colorful anime fan arts, tattoos, animals or clothing design - this class will be helpful for anyone who needs traditional lines at some point in their work process!
WHAT WILL THE STUDENTS ACHIEVE?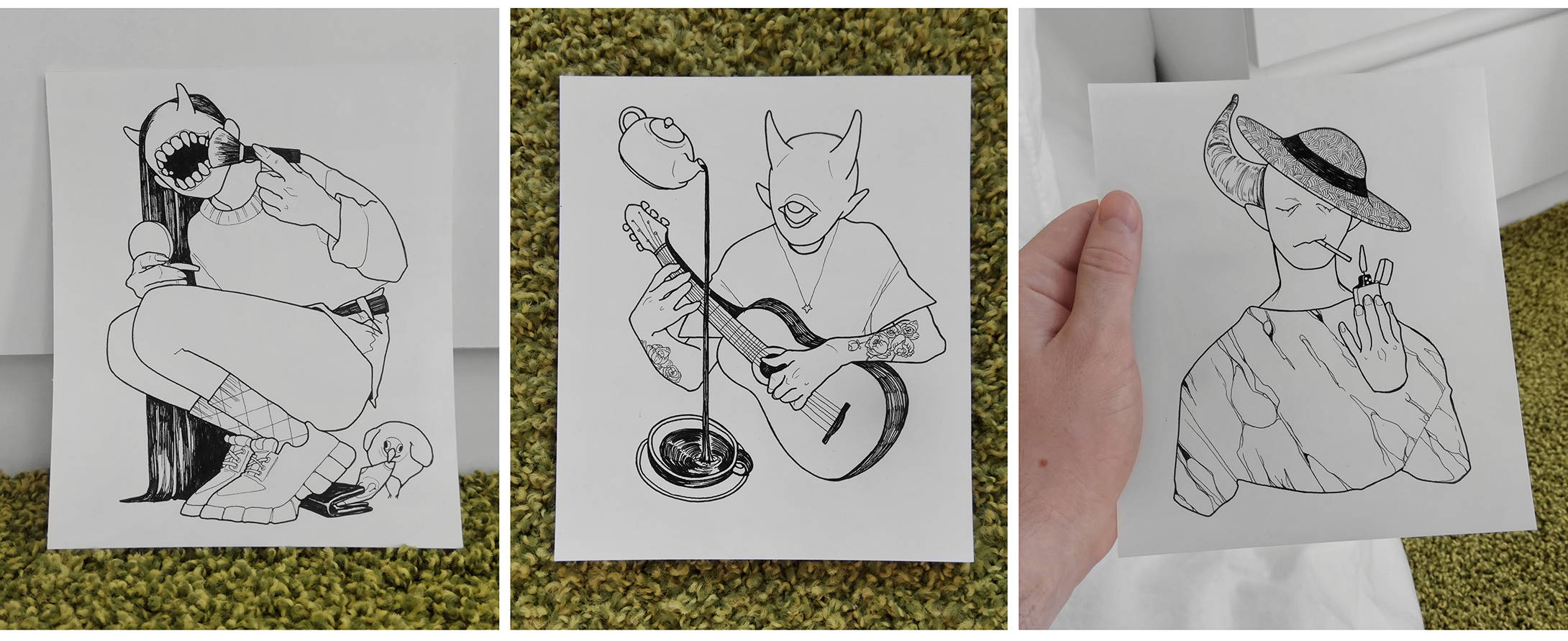 By the end of this class, you will become a lot more confident in inking your sketches, have a better understanding of what your style is, know how to stop sabotaging yourself & how to pretend you know what you are doing until you actually know!
View similar classes you might also like
Curriculum
6
How to Discover Your Style
OUTRO
Congratulations on completing the class!
Creator
SVNDDLSNTS
Hey there!
My name is Alex, nice to meet you! I'm an artist from Russia who is obsessed with horror genre, ink, and aesthetics. During my life I've tried a lot of different techniques both traditional and digital & have been creating my B&W ink works on Tumblr and Instagram since 2014. I've finished art school and then university as a graphic designer. Both were pretty useless to be honest. Most of my skills I learned by myself. I've always thought of academic art as outdated and a boring way of learning and now I have an opportunity to create my own one based off all the experience I have. I believe that there are better strategies out there and I promise we are not going to draw plastic potatoes during our time together!