Brand Voice&Identity
Strengthening your brand voice and identity
Procreate
Digital Illustration on Procreate
Turning Your Art Into Stickers
Learn the skills and know-how to turn your art into stickers
How To Sell Your Stickers
Selling and Promoting Your Stickers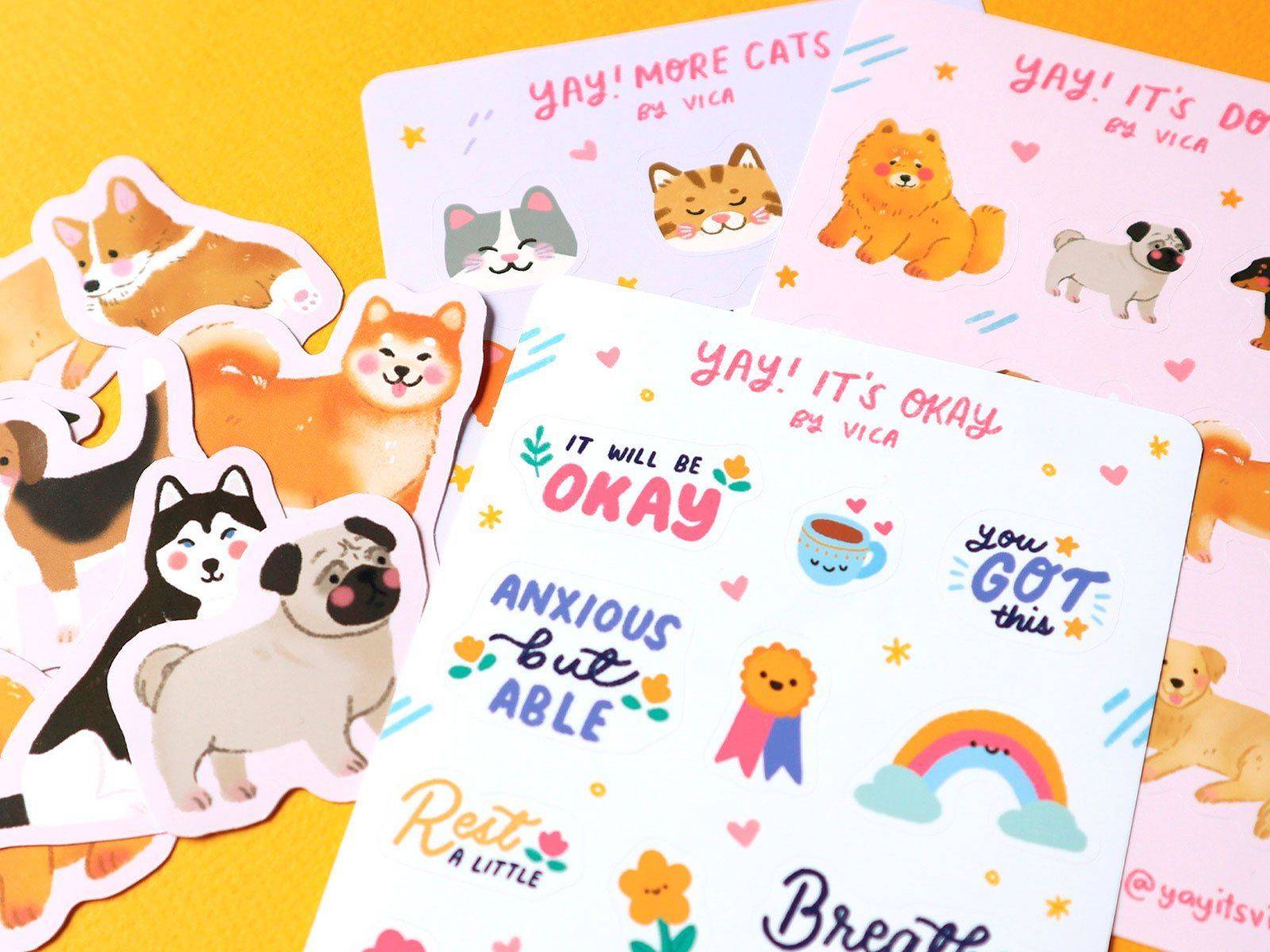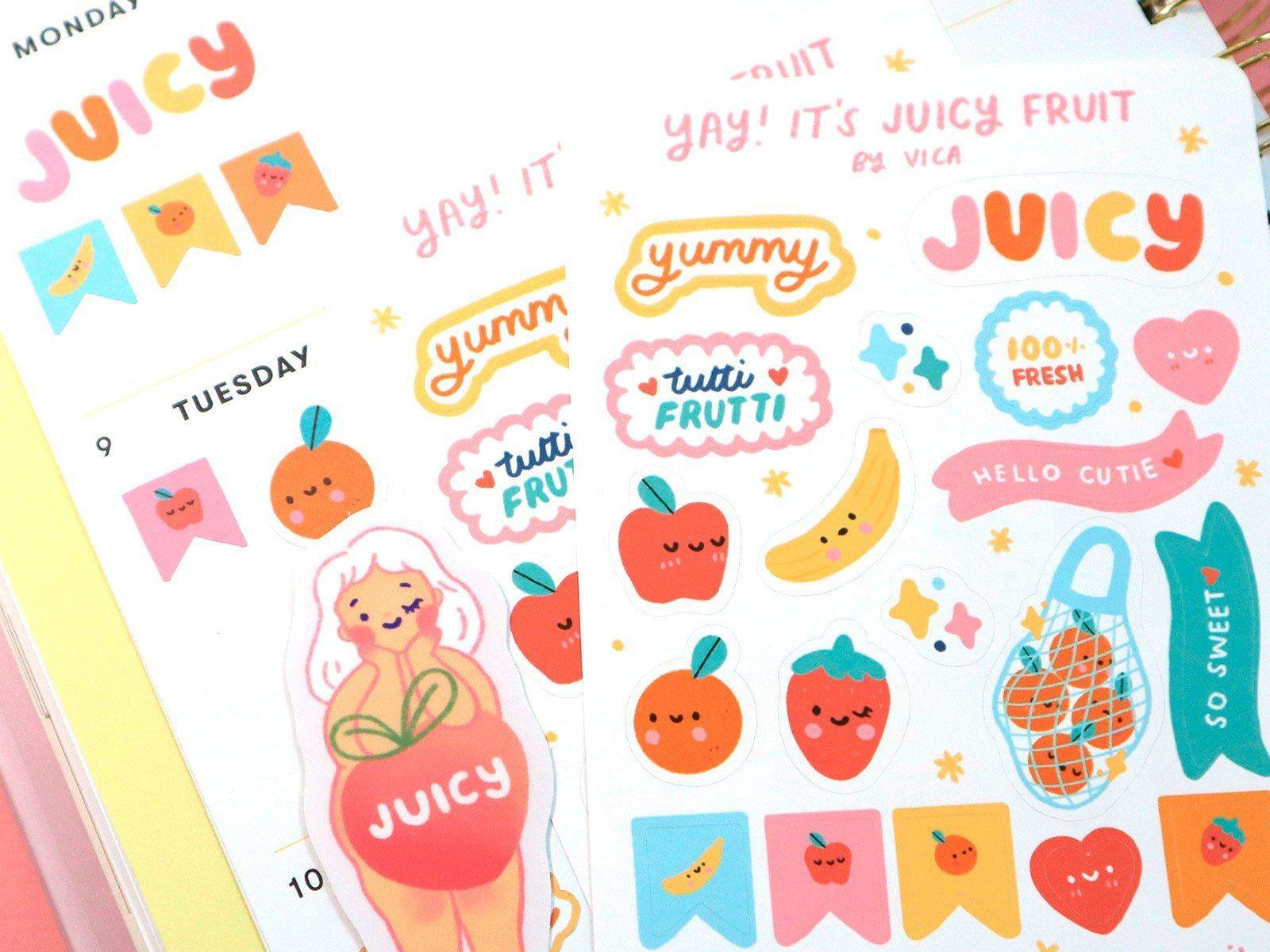 WHAT IS THIS CLASS ABOUT?
Start your dream sticker business and set yourself up for success by learning how to strengthen your brand, define your style, create digital illustrations on Procreate, make DIY stickers with Cricut, and gain insights on how to promote and sell your new stickers to your audience.
WHO IS THIS CLASS FOR?
This class is perfect for artists and illustrators (all levels) who want to start a sticker business, and turn their art into stickers that they can sell.
WHAT WILL THE STUDENTS ACHIEVE?
After this class, you'll gain the skills and knowledge to confidently turn your designs and ideas into stickers for your shop. This in-depth class covers lessons and insights on branding, concept development, digital illustration basics on Procreate, sticker production with Cricut, and even tips on marketing so you can start your dream sticker business.
Curriculum
1. Meet Your Instructor: Vica Lew
03:59
2. Introduction to the Course
03:48
1
Pre-work and Branding Insights
1. Who You Are as a Creator
07:57
2. SWOT (strengths, weaknesses, opportunities, threats) Analysis
12:46
3. Defining Your Target Audience
07:59
4. Your Value Proposition
09:07
2
Turning Ideas into Illustrations
1. Finding Your Style
11:17
2. Sketching Initial Sticker Ideas
09:32
3. Sketching an Initial Layout
06:26
3
Digital Illustration on Procreate
1. Prepping the Canvas and Intro to Tools
07:54
2. Creating a Color Palette
05:51
3. Working with Brushes
06:43
4. Working With Layers and Blend Modes
08:14
5. Illustrating Our Sticker Elements + Digital Illustration Tips
15:17
6. Creating the Background
07:09
7. Finalizing the Layout for Cricut Design Space
07:45
4
Using Cricut Design Space and Cricut
1. Importing Your Work and Prepping the Canvas
09:19
2. Print Settings for Matte and Glossy Paper
07:03
3. An Introduction to the Machine and Cut Settings
04:24
4. Cutting Our Stickers + Troubleshooting Tips
11:14
5
Outsourcing Your Production
1. Choosing a Supplier
09:38
2. Setting up Your File for Production
08:41
1. Things to Consider When Picking a Platform
07:46
2. Pricing Your Work
06:56
3. Packaging and Shipping
08:00
4. Etsy Selling Tips
09:21
1. Building Social Proof and Trust
07:43
2. Maximizing Your Channels and Touchpoints
07:33
3. Creating a Content Plan
06:04
1. Congratulations on Completing the Course, What's Next?
05:17
Creator
Yayitsvica
My name is Vica Lew, and I'm a full-time illustrator, maker, and musician based in San Francisco, California.
I started my art journey in 2018 with the goal of spreading smiles and silliness through my cute joyful illustrations.
Since then, I have opened my very own online shop called Yay! It's Vica, where I sell cute stationery, art prints, handmade goods, and of course, everyone's favorite: stickers!
My background is in marketing and communications, where I spent 7 years working with different clients from various industries, and understanding the value of harnessing ideas and manifesting them into something that can delight, inspire, and (for you aspiring shop owners) even turn a profit.
Now that I'm fully pursuing an illustration career, I'm fortunate enough to have my days filled with plenty of creativity and experimentation, and I'm thrilled to share what I have learned so far with you.