Perspective
Learn how Perspective Works
Concept and Design
Learn how to construct a concept for your illustration
Drawing Your Environment
Learn how to draw objects & background
Light & Shade
Learn how to put lighting and shading to your drawing
with Javidraws
WHAT IS THIS CLASS ABOUT?
Learn how to create full colour, detailed environment illustrations. I'll take you through all the steps of drawing backgrounds: perspective, conceptualization, sketch, line art, colour, light/shade and how to place characters. Work intelligently with objects, textures, and other details to make an environment look lived in.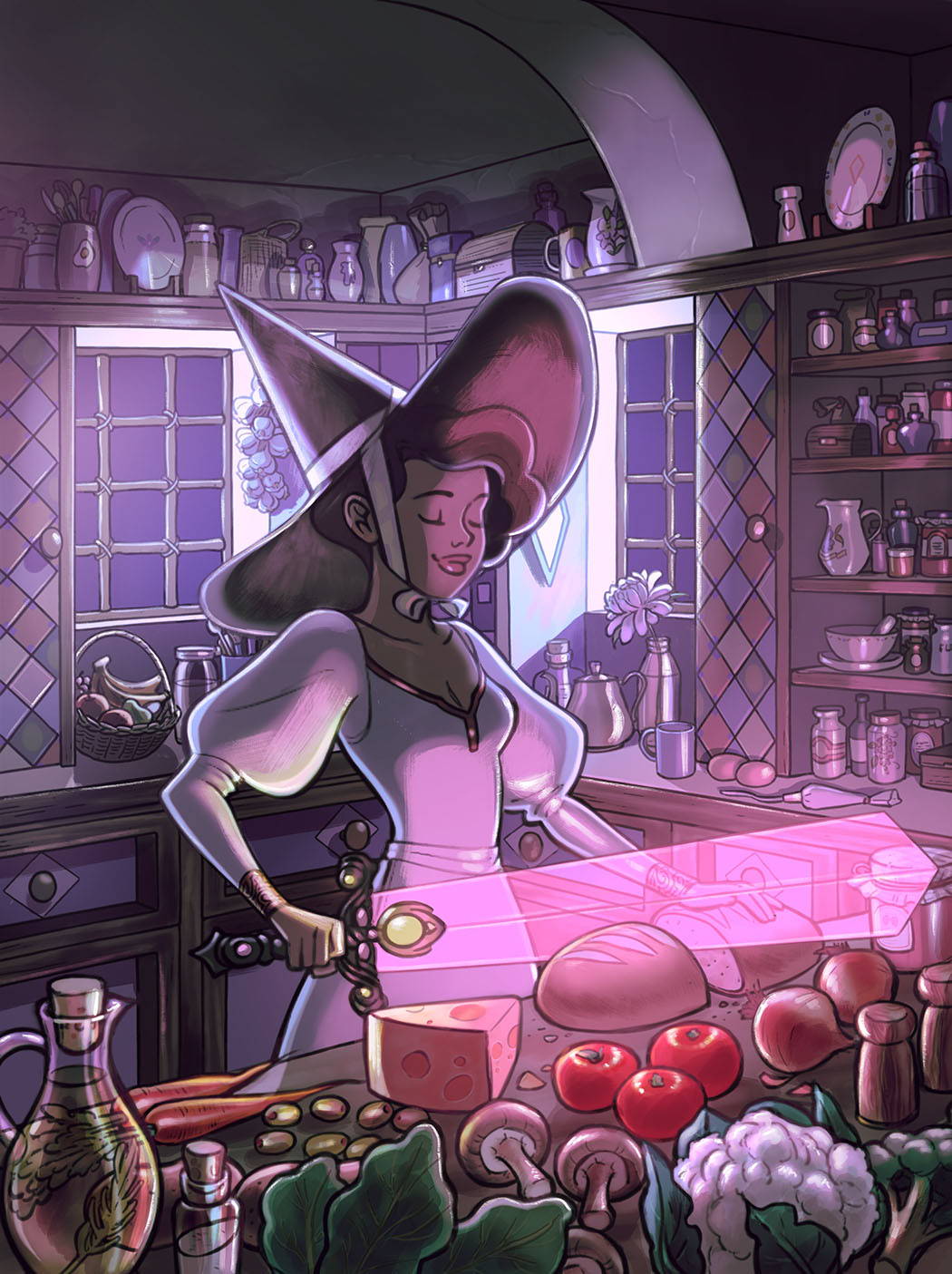 WHO IS THIS CLASS FOR?
This class is for those who are storytellers and want to convey their vision through environment art. Environment design is useful for other disciplines like concept art, web-toons, comics, and illustration.
WHAT WILL THE STUDENTS ACHIEVE?
By the end of the class, you will have a grasp on the fundamentals of perspective, detail work, and how to get the most out of your composition to convey the story you wish to tell. The goal is to create your own detailed environment drawing featuring a character that looks both compelling and natural.
Javidraws' Exclusive Artwork Only Available on CLASS101
Javidraws will be providing a neatly organized PSD bundle for one of her detailed background illustrations in full resolution with all the layers exclusively to students on Class101.
Don't miss the chance to gain insights by looking through the adjustment layers Javidraws uses to get special effects.
Curriculum
1. Meet Your Instructor: Javidraws
02:49
2. Introduction to the course
02:55
3. Introduction to the Materials
03:36
1. The different points of perspective
12:23
2. Drawing basic shapes in perspective
08:01
3. Breaking down household objects into basic shapes
16:15
4. Drawing a simple room in perspective
09:28
1. Breaking down characters into basic 3-D shapes
13:50
2. Drawing characters in perspective
19:14
3. Placing‌ ‌character‌ ‌in‌ ‌the‌ ‌room‌
14:33
1. Visualising your concept and details
05:09
2. Thumbnailing your environment
07:49
1. Foreground and Background
09:27
3. Details and miscellaneous objects
09:23
1. Working with the SAI pen tool
07:05
2. Finding a good line art brush
09:51
3. Lining our illustration
24:52
1. Finding the right colour palette
12:40
2. Adding Textures and patterns
10:09
1. Light source & Shadows
12:00
2. Multiple light sources Part 1
14:18
3. Multiple light sources Part 2
17:08
1. Correcting the colour
07:05
1. Congrats on Completing the Course
01:46
Creator
Javidraws
Hi there!
My name is Javeria Khoso (javidraws) and I'm an illustrator and comics artist from Karachi, Pakistan. I've been drawing from a very young age and wanted to create my own comics ever since I got into reading Japanese Manga when I was 11.
From the age of 12, I would upload my MS paint drawings to Deviantart, enjoyed getting feedback and kept drawing until I was given my very first tablet at the age of 14. Growing alongside the online art community created a collaborative and competitive environment that made me grow as an artist. I'm grateful for all the friends and mentors along the way who taught and helped me improve my craft.
I did my bachelors in graphic design and wanted to get into concept art but felt myself enjoying illustration and comics way more. I've loved drawing detailed art for over a decade now, and I am finally able to transition that love into environment art.
Being able to draw backgrounds to pair with my characters is very useful as it helps me convey their stories even better. I hope this class is useful for everyone who takes it and I'm able to provide valuable feedback. I hope to learn and improve together with all of you.