How to Paint in a Loose Style
Watercolor Brushstroke Techniques
Shadows and Light with Watercolor
Adding Details and Texture



WHAT IS THIS CLASS ABOUT?
Do you often stop in the middle of the street because you are stunned by the beauty of a corner or gorgeous scenery? Do you want to turn the landscapes on your journey into an artwork?
This course will show you how to capture the light, shadow, and street views with plants or countryside sceneries. We will practice every step from the basic composition to the completion of the work. I'm going to show you how I use only simple sketches and use watercolors for all the work. In this way, you will learn to paint with fewer restrictions and enjoy more possibilities. I will teach you how to draw plants and shadows using soft colors, and add only the necessary details.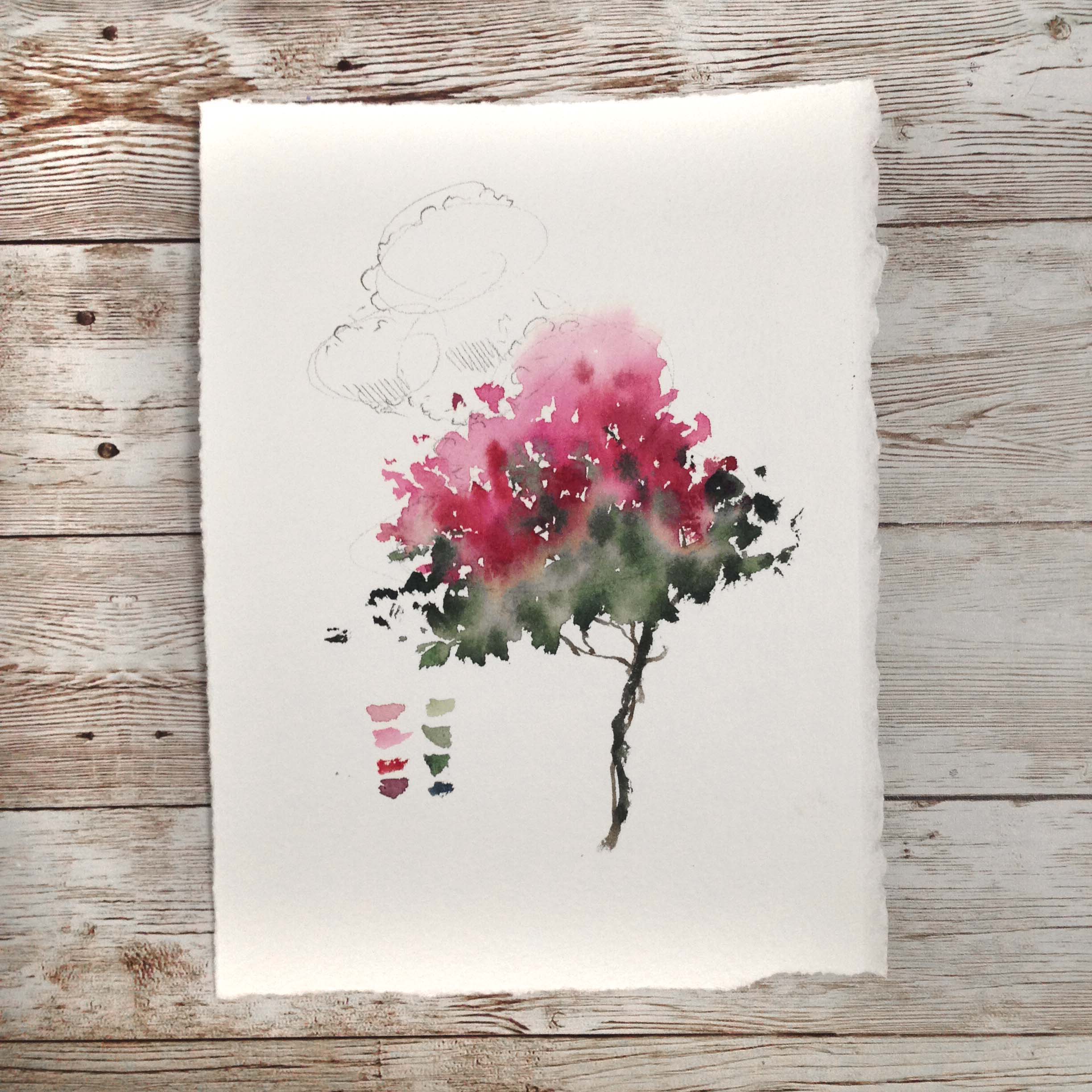 WHO IS THIS CLASS FOR?
This class is prepared for those who like to observe nature, flowers, and plants. It is also suitable for watercolor learners who want to learn how to paint light, shades, gradients, and color combinations. Whether you are just starting out or have the experience, you can acquire new skills, learn about tools, and small tricks to paint your favorite scenery.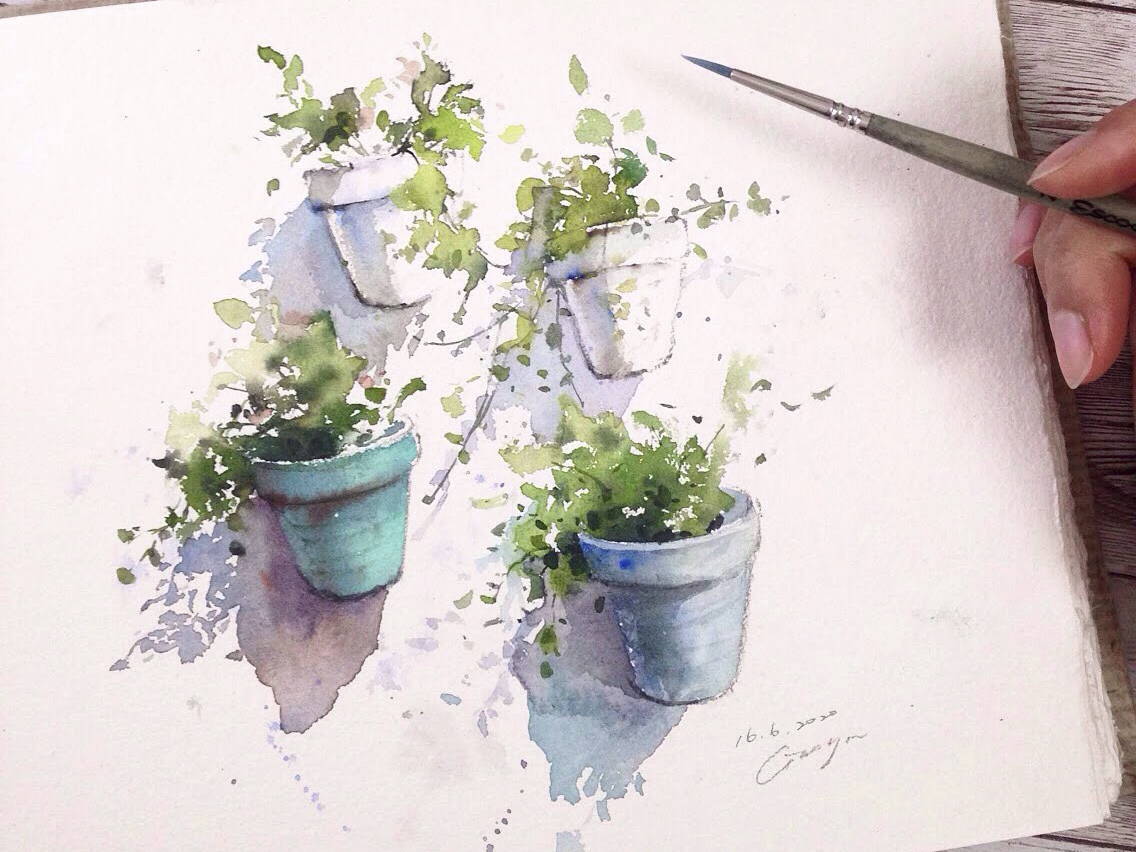 WHAT WILL THE STUDENTS ACHIEVE?
By the end of this course you will have a greater understanding of painting plants with loose watercolors. Also, you will be able to paint shadows and natural sceneries , using confident brushstrokes and controlling the wetness.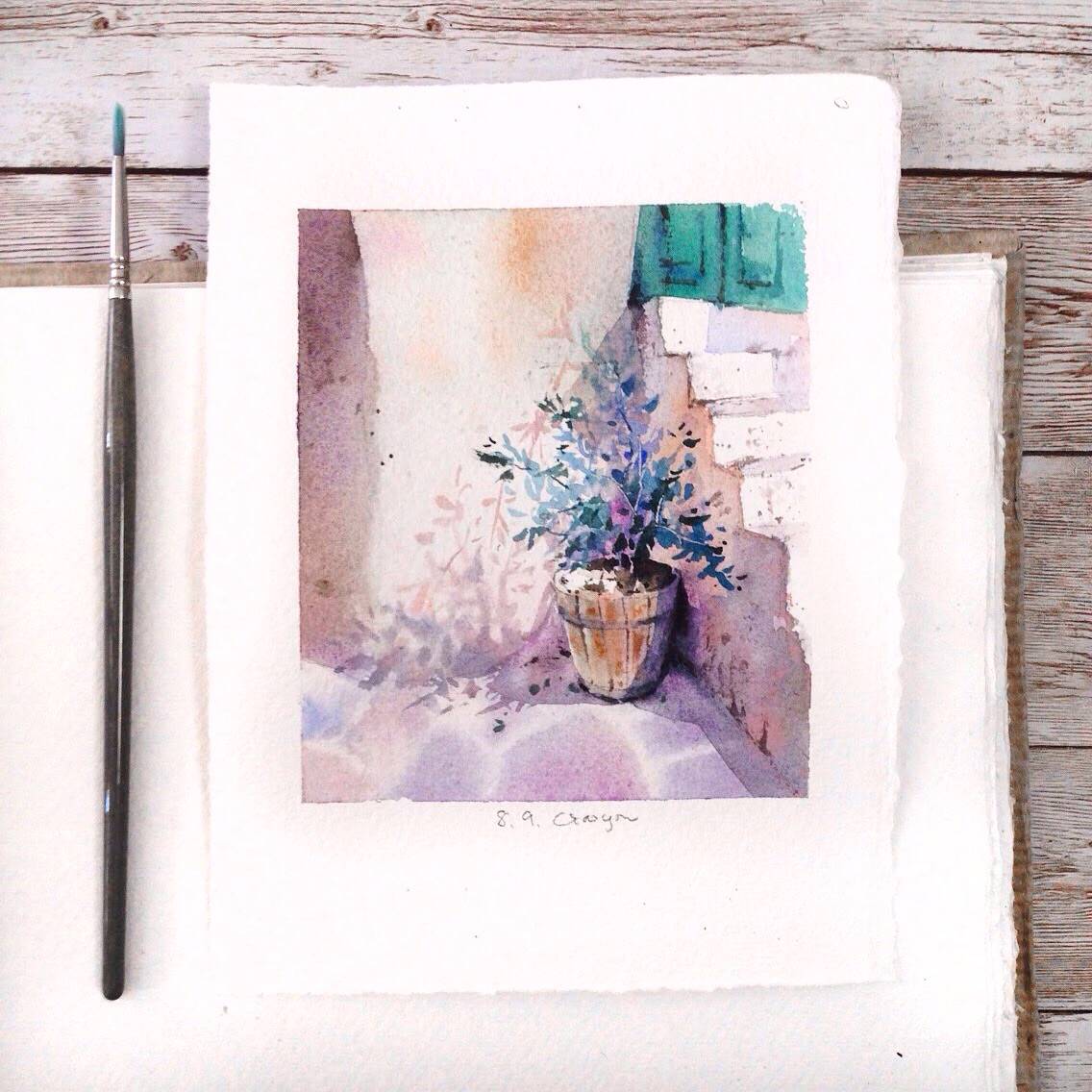 Curriculum
1. 안녕하세요, Ciaoyin입니다!
02:35
1
Practicing Sketching and Shading
1. 연필 스케치 및 음영 연습: 풍경
10:24
2. 단색 수채화: 한 색으로 그리기
18:41
3. 연필 스케치 및 수채화 스케치: 꽃다발
17:21
2
Useful Skills of Watercolor
1. Exploring Brush Strokes: Painting a tree
12:26
2. Exploring Brush Strokes: Bougainvillea
08:42
3. Blending Watercolor Techniques
04:48
4. How to Control Water on Paper: Painting Sky and Cloud
16:12
3
What Watercolor Techniques I Use
1. How to Lift and Remove Watercolor Pigment
03:29
2. Negative Painting Technique
18:01
3. Mushrooms and Grass (1) - Sketching and Painting Mushrooms
14:26
4. Mushrooms and Grass (2) - Painting Grass and Adding Details
08:55
4
Painting Without Sketching
1. Painting Without Sketching
02:20
2. Painting a Snowy Landscape
14:27
3. Painting a Dry Grassland
13:40
5
Learning About Light and Shadow
1. Painting Shadow in the Street (1)
11:52
2. Painting Shadow in the Street (2)
15:01
3. Painting a Climbing Plant
25:48
1. Window and Rose (1): Completing the Sketch
09:35
2. Window and Rose (2): Painting the Window and Flower Pots
15:13
3. Window and Rose (3): Painting the Rose Bushes and the Shadow
22:31
4. Tree Shadow in the Garden Pathway (1): Making the Sketch and First Wash
15:39
5. Tree Shadow in the Garden Pathway (2): Painting the Greens
20:01
6. Tree Shadow in the Garden Pathway (3): Adding Details & Finishing Touches
09:06
1. How I Found My Own Art Style
03:57
1. Congratulations on Completing the Course

01:53
Creator
Ciaoyin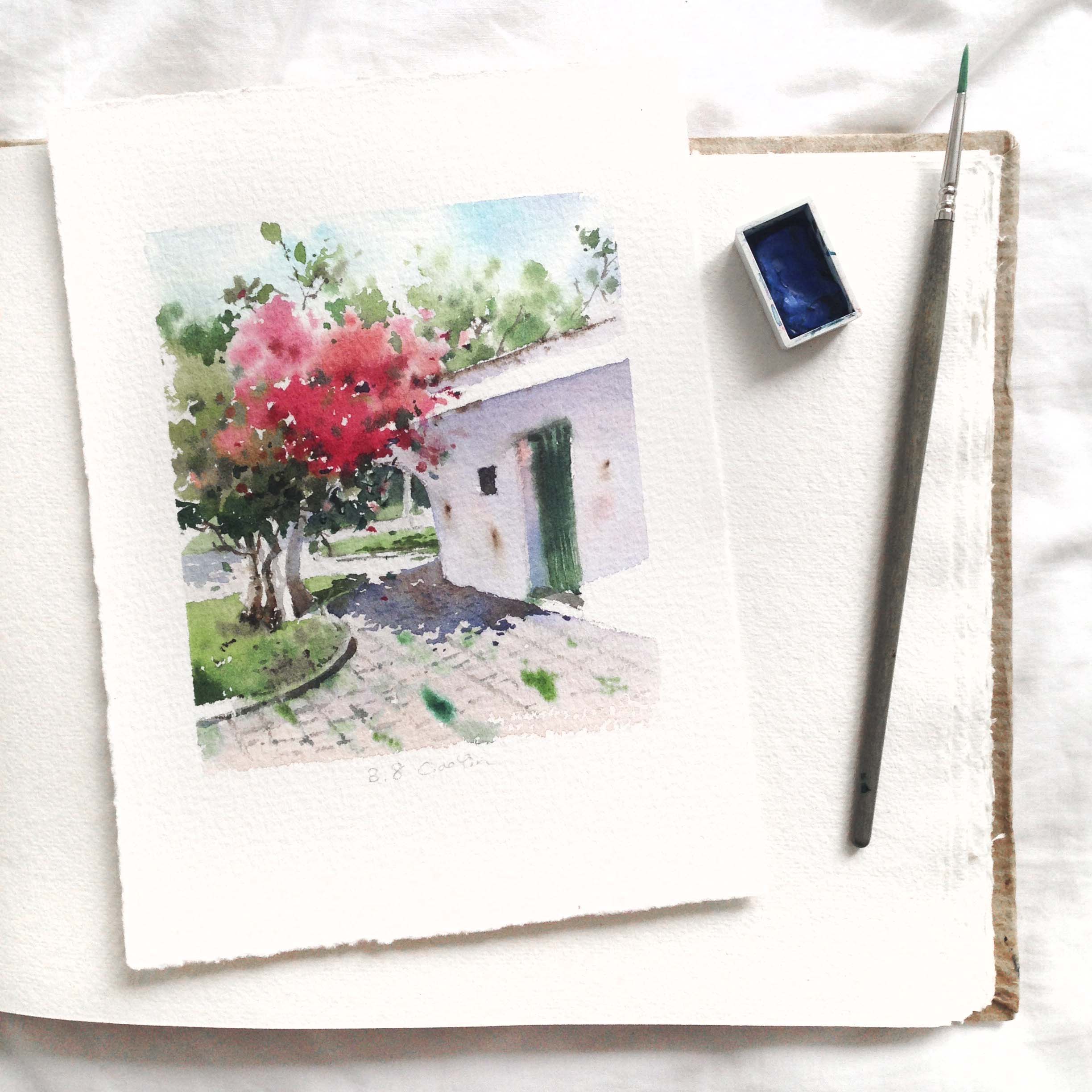 Hello!
I'm Ciaoyin, artist and illustrator from Taiwan, currently living in Spain. I have learned different types of painting since I was little, my major in college was printmaking, but I love the texture and the transparency of watercolor, so I started to focus on it a few years ago. This year I've been painting many landscapes and what I see everyday since I moved to a new environment. I get inspiration from nature and the city I live in every day. I've been teaching watercolor for 4 years. I am always happy to meet people who are also interested in watercolor, and I would love to share my experience with you.