Getting Used to Pencil
Learn how to control your lines and pencil
Angles of the Portrait
Draw the head from various angles
Facial Expressions
Draw dynamic facial expressions
Hair & Texture
Learn how to draw hair
Gouache Illustration
Learn how construct a gouache illustration
Finalizing the Art
Create a complete gouache illustration
WHAT IS THIS CLASS ABOUT?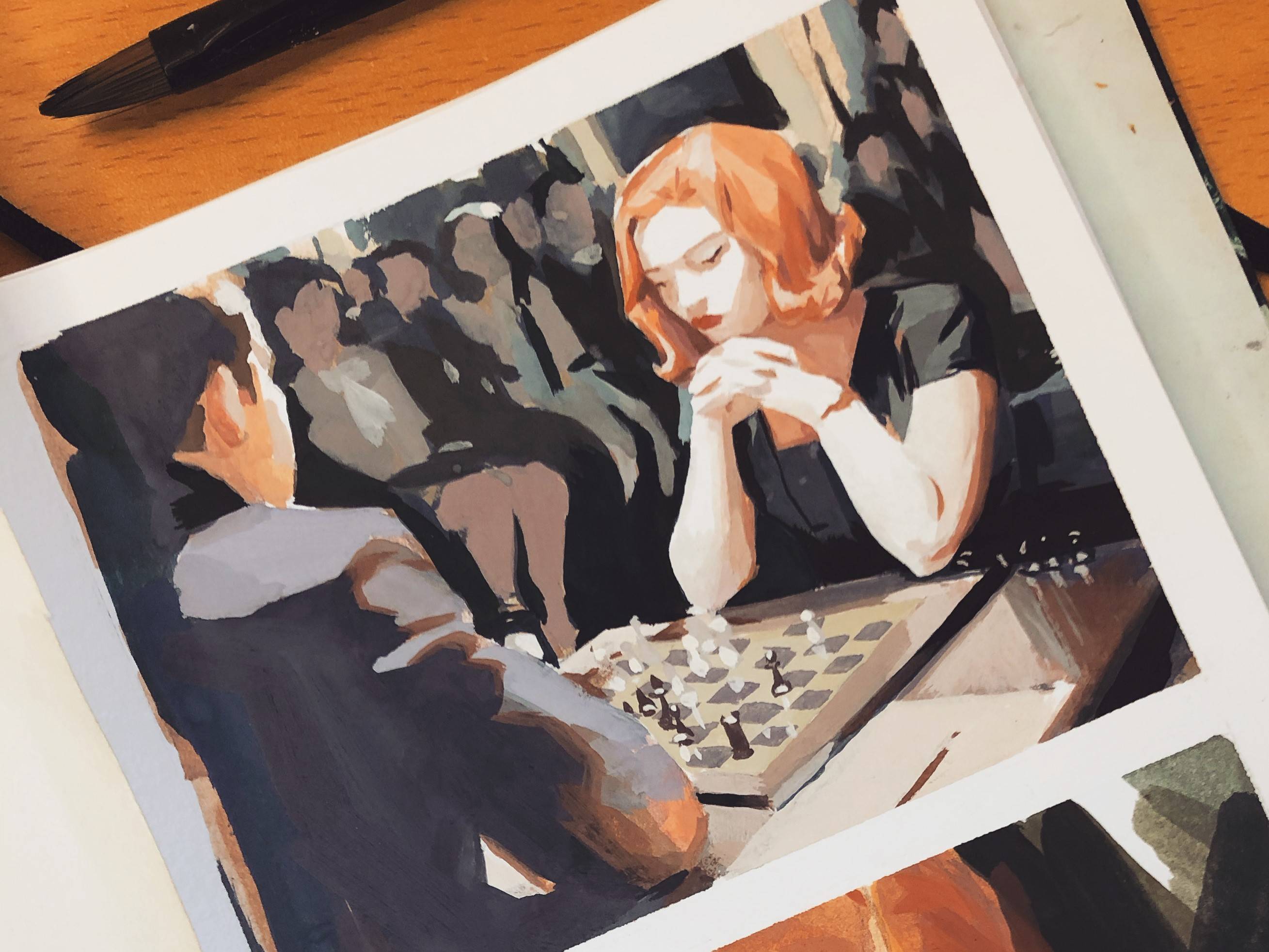 In this class, you are going to learn how to create lively paintings using gouache and sketch simple yet effective human expressions. You will learn to easily draw faces from various angles. Together, we will go step by step from coming up with an idea, mindset, and thinking process, to creating a complete illustration.


WHO IS THIS CLASS FOR?
This class is perfect for anyone from beginners to intermediate artists interested in learning how to draw and paint with gouache. I will cover everything you need to know about the medium gouache and how to easily capture faces, emotions, and human nature in general with minimum lines.
WHAT WILL THE STUDENTS ACHIEVE?
By the end of this class, you will have in-depth understanding on how to draw human faces and portray emotions. You will have acquired new skills and painting techniques to apply to your own unique work and art style.
Curriculum
PRE-CHAPTER
Quick Warm Up!
1
Learning the Fundamentals
5
Let's paint! Introduction to Gouache
7
Details and finishing touches
BONUS CHAPTER
Thoughts on productivity
Creator
Asmahan Ajab
Hello there!
My name is Asmahan.
I am an artist with a focus on capturing faces and exploring my creativity with different art materials. Given this opportunity, I am excited to share with you what I've learned throughout the years and the happiness and joy that comes from making art.