The basics of garment construction
Fitting a mockup to your body
Sewing a corseted dress and working with sequins
Make embellishment and accessories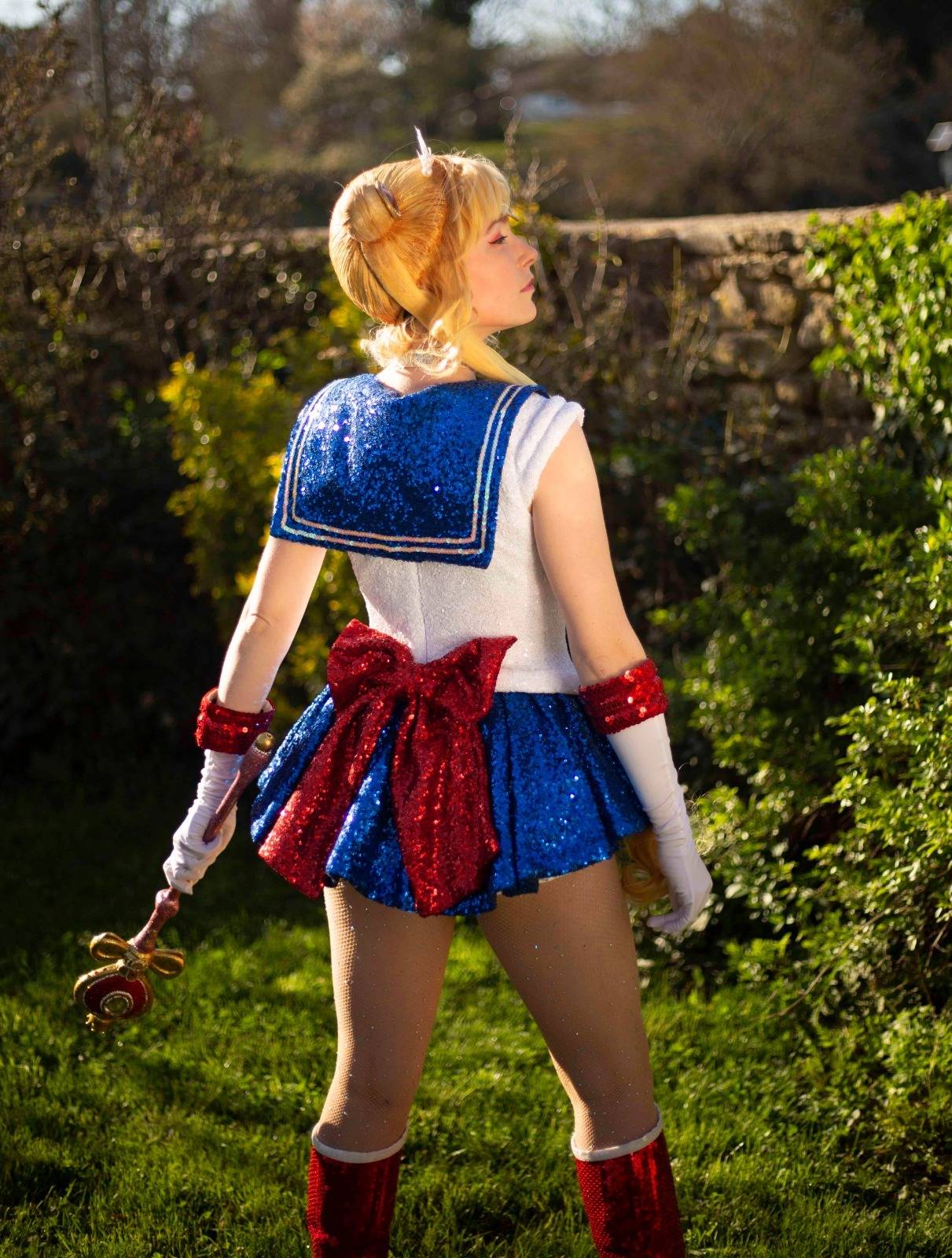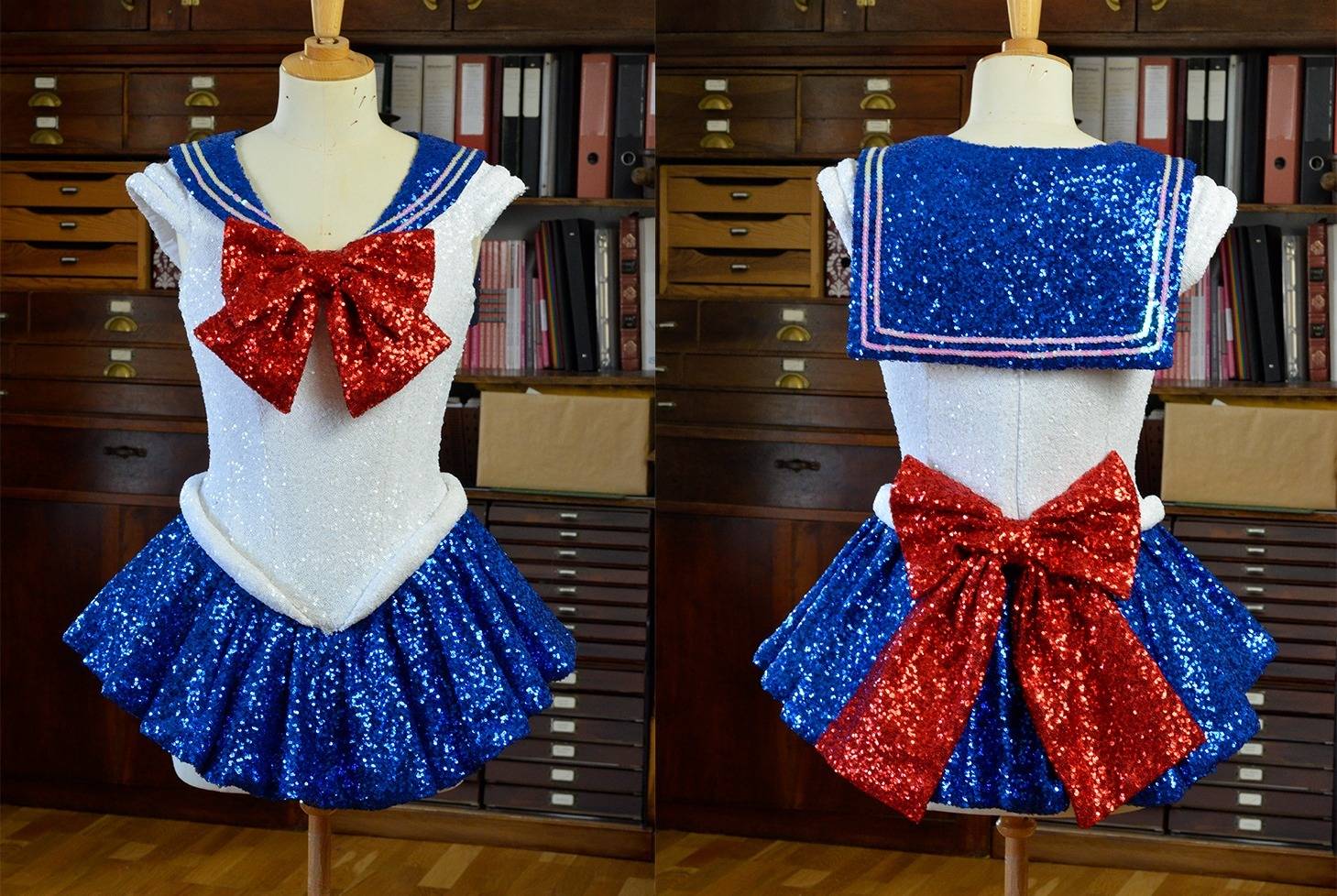 WHAT IS THIS CLASS ABOUT?
If you've ever dreamed of becoming a sparkly Pretty Sailor Soldier, this class will guide you through all the construction. Choose the color of Sailor you want, and you will learn to make a complete outfit including a dress, gloves, boot covers, accessories and wig styling. You will also learn to adjust your costume to your figure. After following each steps of this class, you will have ONE personalized dream costume in your hand.
WHO IS THIS CLASS FOR?
This class is for someone who wishes to create a fun and magical cosplay costume. Basic knowledge of using a sewing machine or following a pattern may need before joining this class. This class includes a pattern that I created just for this class. It will also cover different body shapes and sizes.
WHAT WILL THE STUDENTS ACHIEVE?
By the end of this class, you will have ONE and ONLY magical costume that fits you perfectly. You will learn various types of sewing skills throughout the journey, fitting a mockup to your measurements, assembly and construction, and clean hand finishing touches. You will also learn basic wig styling and accessory crafting. Those skills then can be used to make many new garments and cosplay for yourself or others.
Curriculum
1. Meet your instructor
04:20
2. Going over the basics
06:08
3. Overview of tools and materials
09:50
1
Making your first mockup
1. Preparing the pattern
09:13
2. Cutting and assembling main body
08:34
3. Closure and skirt
07:24
2
Fitting mockup and alterations
1. Fitting someone else & Alterations #1
11:28
2. Fitting myself & Alterations #2
09:09
3. Alterations #3 & Finalizing the pattern
07:07
2. Boning the bodice
06:17
3. Sequin pleated skirt
12:13
1. Closing the dress with a zipper
12:32
3. Jewelry and accessories
03:49
1. Use your pattern for other projects
02:49
3. Resource and research
04:18
Creator
Ariel
Hi there!
My name is Ariel. I am a costume maker from south of France. I studied fashion in Paris, then became a chief costumer in a theater. I have been making costumes for years, many historical, fantasy costumes, wedding dresses and now cosplay as well. I work as a set designer as well and try to learn and experiment with many different techniques that can be applied in garments and accessories. I have won some contests, and I am currently the french representative for the World Cosplay Summit 2021 in Japan. I love to teach other people all the knowledge, tips, tricks and anecdotes I have learnt over the years. It is a pleasure to help other in their projects, find ways to make original ideas work, and see people having fun wearing their creation.