Pre-Production: Ideation and Planning
Production (I): Face and Body Anatomy
Production (II): Color and Light
Post-Production: Finishing Magic

Deliver your everyday imagination into a charismatic character illustration!
In this class, we will explore my mindset going through every stages of creating a full illustration.
With the knowledge that I have gained through art school and career experiences, I will help you navigate through your own illustration process.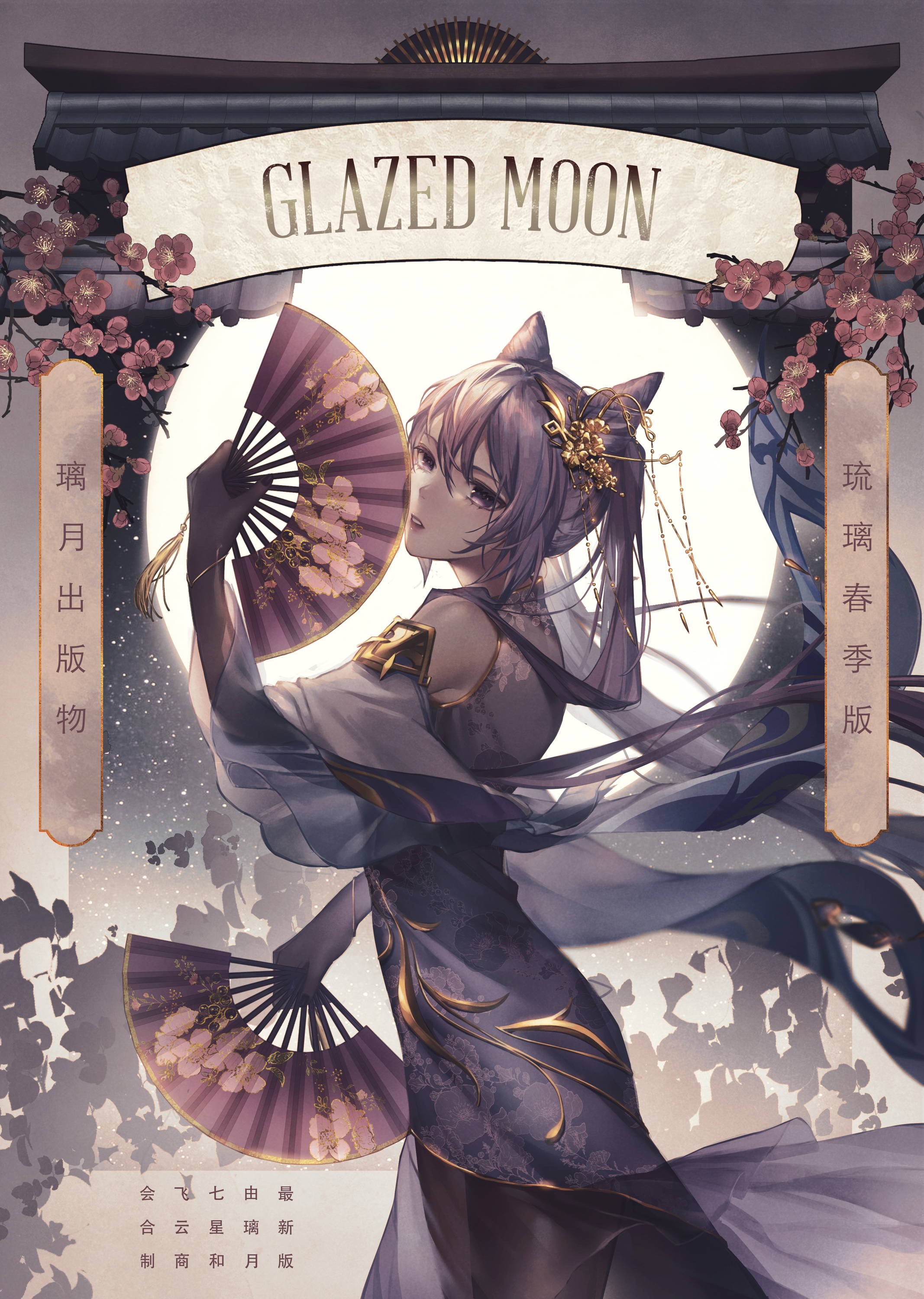 WHAT IS THIS CLASS ABOUT?
From ideation, sketching, linearting, coloring, and painting, I'm excited to cover the full illustration process in this class. I will also share my insights and know-hows on how to utilize various resources (3D, brushes, photos, etc) to improve your illustration.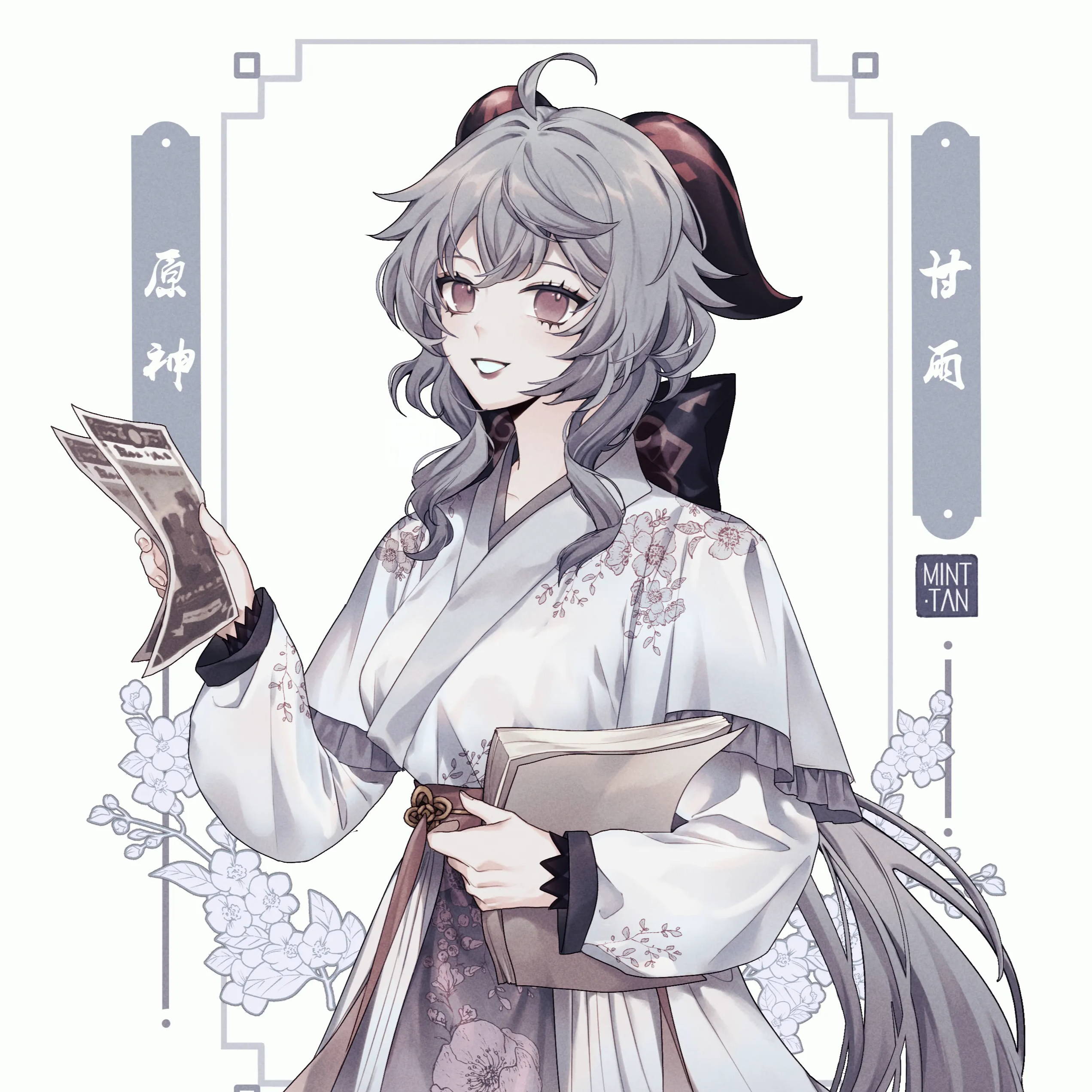 WHO IS THIS CLASS FOR?
I believe drawing is a skill that everybody can learn if they put the time and effort into it! This class is for anyone in the beginner to intermediate level, who is looking to enhance their character illustration skills and develop their own unique style in art.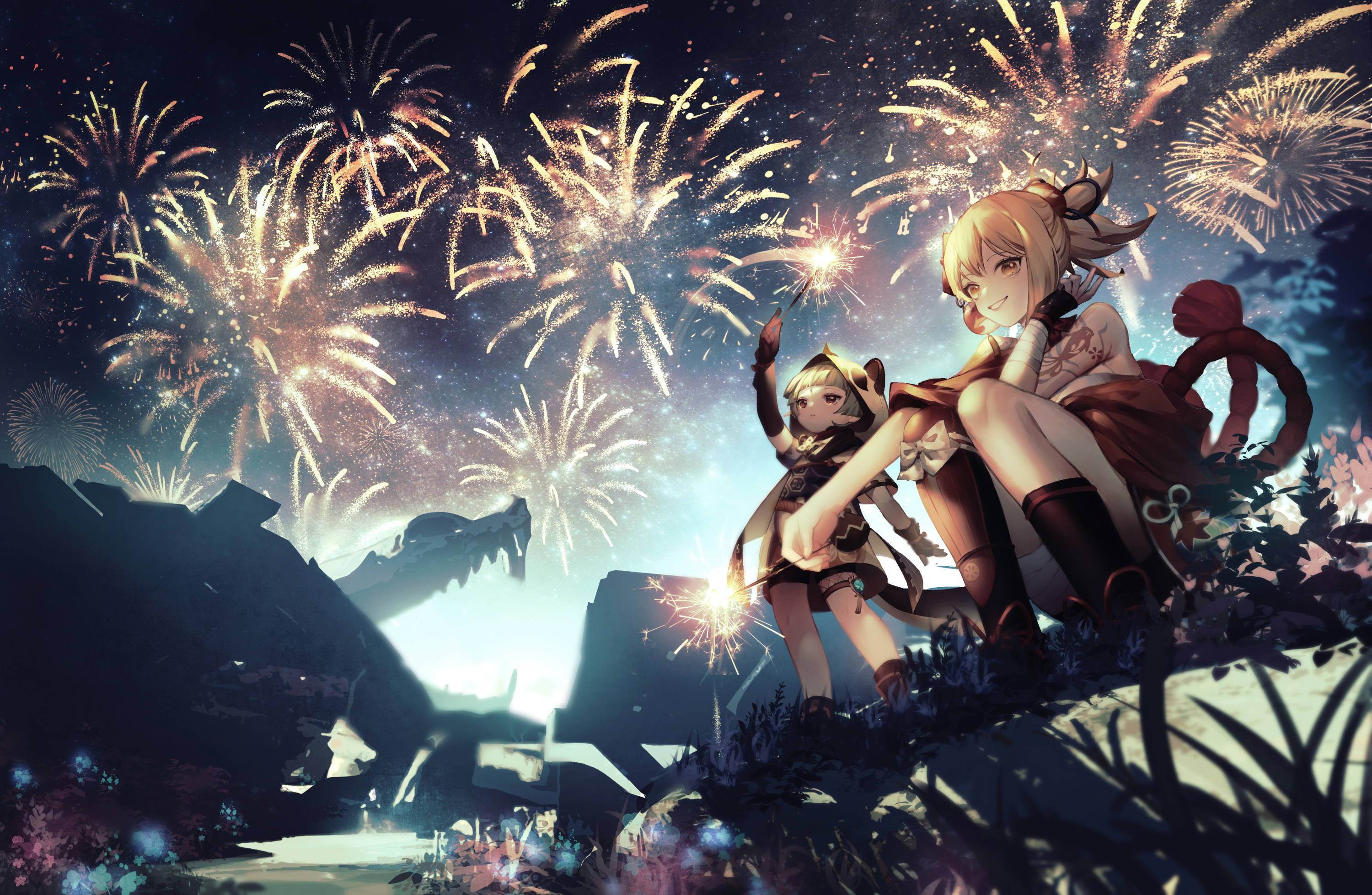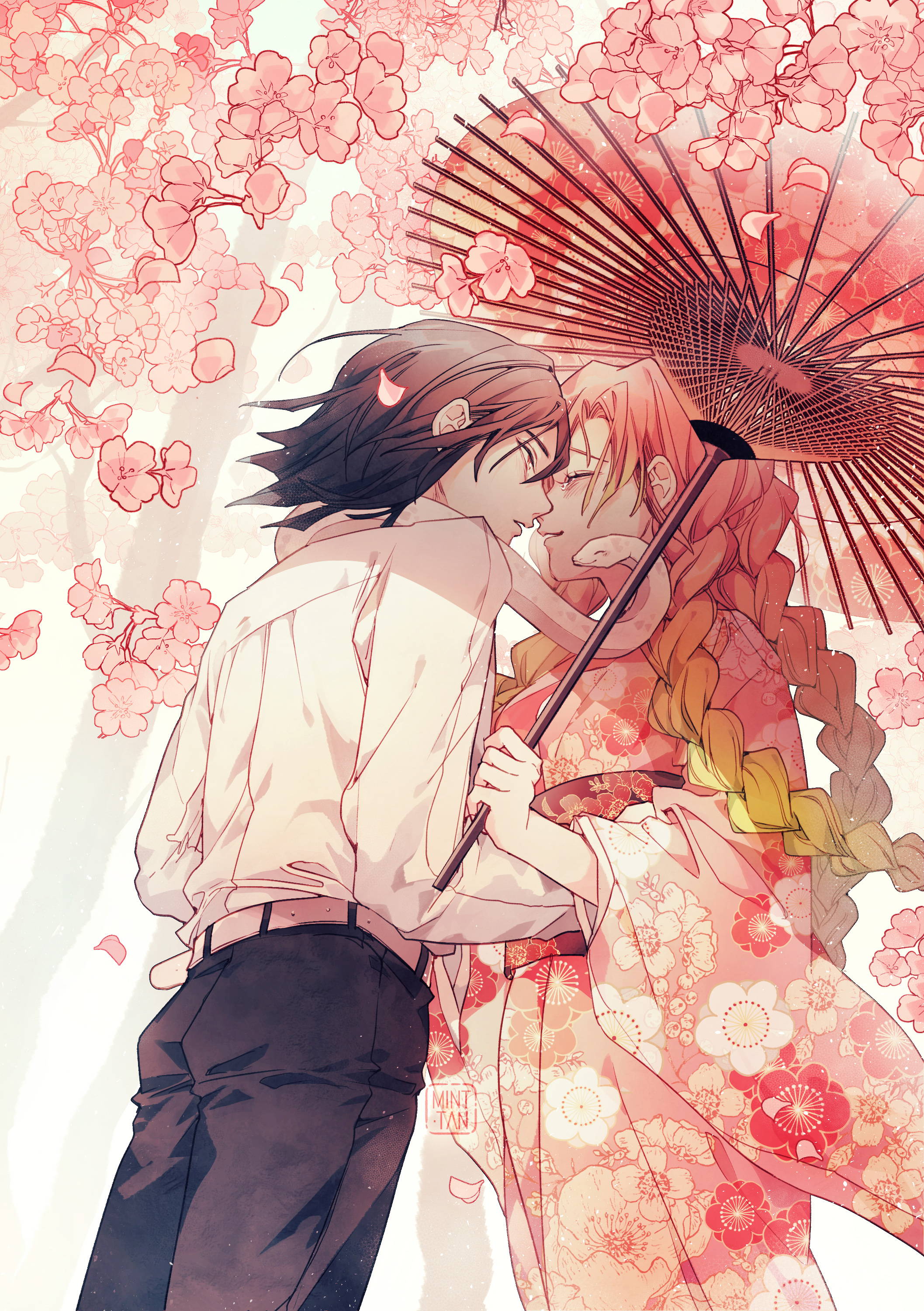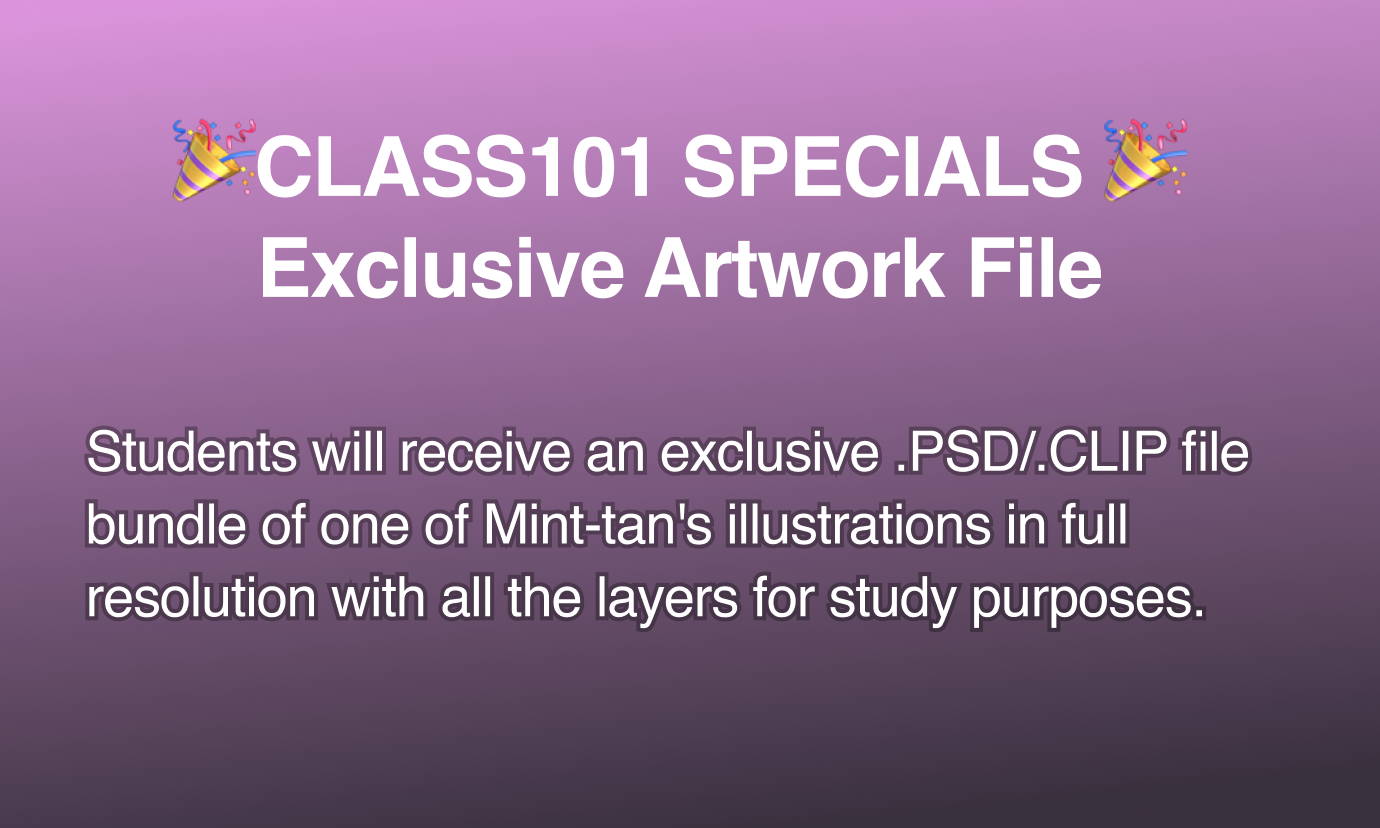 Curriculum
1. Meet Your Instructor
03:11
2. Introduction to the Course
03:27
3. Introduction to the Program
04:03
1
Getting Started: Set-Up and Ideation
1. Setting up Your Workspace in Clip Studio Paint + Introduction to Brushes That I Use
11:30
2. How to Effectively Gather Ideas and References
06:47
3. Transforming Your Inspirations into Scribbles
11:14
4. Determining the Charm of Your Drawing
06:45
2
It's Grinding Time: Basics and Fundamentals
1. Stylization: Do Fundamentals Still Matter?
09:17
2. Basics of Human Body Anatomy
20:14
3. Face and Head Anatomy
17:13
4. Hair: Flow and Gravity
22:07
5. Bonus: Clothes and Fabric
19:06
3
Constructing the Illustration: Posing and Compositions
1. Gesture Study: Poses from References
18:50
2. Composition: How to Guide Your Viewer's Eyes
20:45
3. Bonus: Introduction to Workflow
14:06
4
Let's Get to Work: The Illustration Process
1. The Long Process of Sketching
57:36
3. Colors and Light (I): Shading 101
1:00:03
4. Colors and Light (II): Adding Colors to Your Illustration
1:01:21
5. Beyond the Lines: Adding Details with Overpainting
48:09
5
Background and Finishing Magic
1. Basics of Background
45:16
2. Blending Characters with the Background
28:42
3. Digital Magic: Special Effects and Enhancing the Charm
15:38
6
Practice Makes Perfect: Secrets to Improvement
1. Experimentation and Training Your Art Sense
06:13
2. Daily Art Grind and How to Make It Fun
10:54
3. Let's Improve Our past Illustrations
43:13
1. Keeping Up a Healthy Mindset as an Artist
05:14
2. The Importance of Taking Care of Yourself
08:33
1. Congratulations on Completing the Course!
03:37
Creator
Mint-tan
Hello everyone!
My name is Mint-tan, and I'm an illustrator based in Asia. I'm currently working in a game studio, but I also have experiences in freelancing and managing a merch store. I've been drawing since early childhood, but only started to pursue it as a career in art school.
For some time during art school, I was discouraged from drawing in manga style; due to the criticisms and discrimination it receives for being 'the easy way out'. However, these criticisms have encouraged me to pick up my pen and learn art fundamentals, shape my unique style in art that I have now, as well as training myself to have flexibility of styles in my work.
Therefore, if you are experiencing the same thing, or you are currently feeling stuck in your art, or you are interested to learn to create art (not necessarily manga style) but don't know where to start, or you just want to take an inside look of my illustration process, I'm here to guide you through this class and share my experiences in my own journey.
I'm looking forward to learning and improving together with all of you!