Using Correct Posture and Proper Breathing
A healthy exercise lifestyle starts with correct posture and proper breathing. Learn about these Pilates basics before starting your workouts.
7 Daily 10-Minute Workout Routines
You only need to work out 10 minutes a day to build your healthy lifestyle! I'll teach you 7 easy to learn workout routines that target different parts of your body and together create a more healthy you.
7 Challenges for Growth
As you get better and better at the daily routines, you should start to add some challenges to keep your workouts just as effective. Planks, squats, burpees… Record your growth through these challenges and more!
Stretching
Stretching is used to relax your tired body and make the most of your workout time. I'll show you how to melt away the stresses in your body while maintaining good posture.
Strength Exercises
Strength exercises help to build your muscles. I'll show you how you can build a beautiful body shape and feel yourself getting healthier through strength exercises for every part of your body.
Aerobic Exercises
Aerobic exercises mainly help to burn away fat. They also keep your circulatory system healthy. I'll show you various aerobic exercises that burn fat while building muscle.
Let's Dew it, Do it!
Just 10 minutes a day is enough!
Hello, I'm Dewit! I teach Pilates through various mediums such as offline classes, books, YouTube, Instagram, and now Class101! From those who are new to exercise, to Pilates instructors, I teach healthy exercises that change people's daily life.
If you haven't been able to exercise because of time and space constraints, or if you want to do more intensive exercises, this class is perfect for you! As if it's just a small part of your daily routine, I can help you complete an entire workout in just 10 minutes!
Stop trying to find the right exercise!
Just follow a well-organized workout routine.
Exercise from the comfort of your own home!
CHECK POINT 1
10 minutes a day is enough! Make exercise a habit!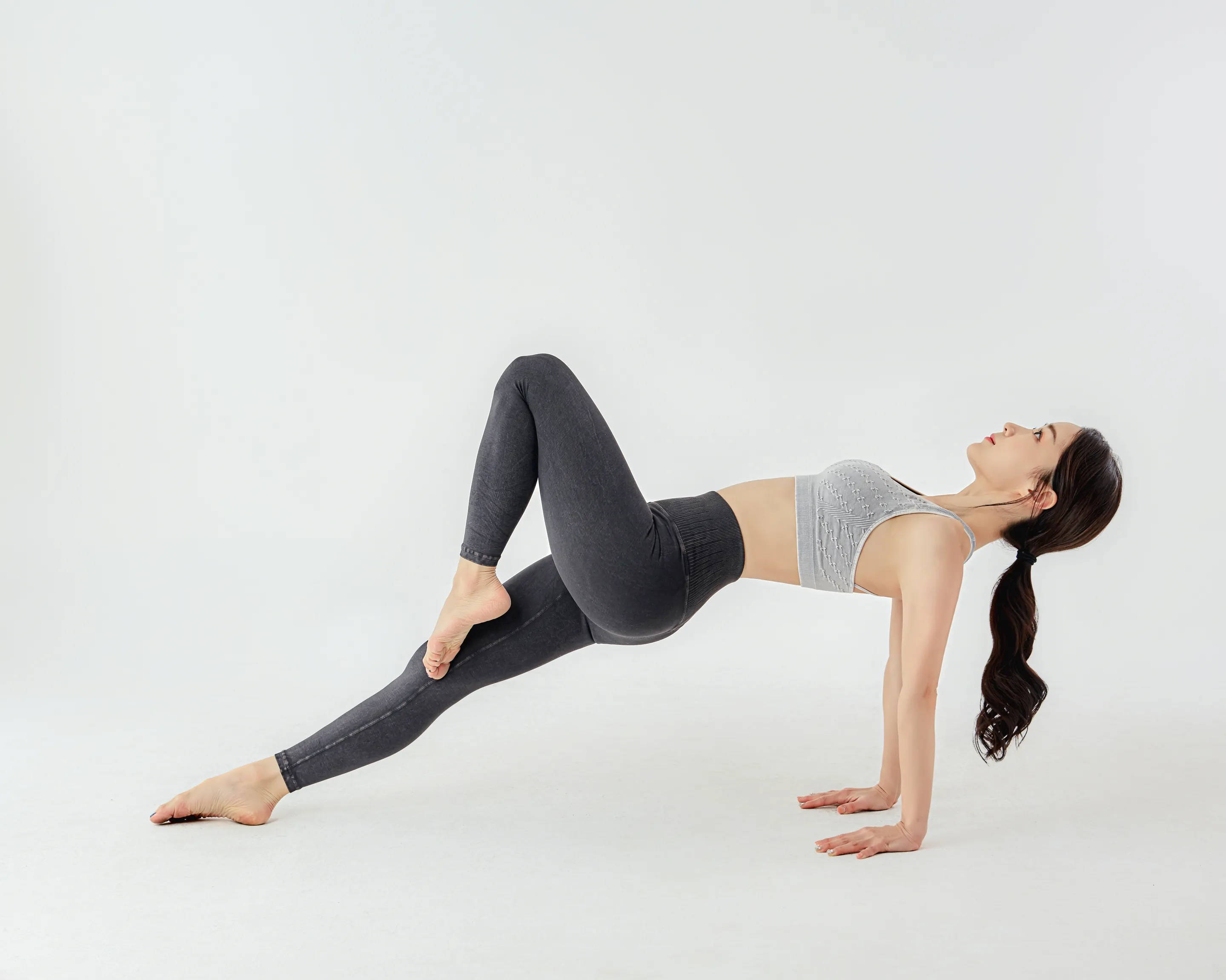 What I always emphasize is that healthy exercise habits are as important as healthy eating habits! But there are too many factors that prevent us from focusing on exercise.
Do you feel discouraged by factors like your child is at home, you have an appointment today, you don't have time to work out, you've been working overtime?
Come join me now. 10 minutes a day is enough, so there are no more excuses for not having time to go exercise!
CHECK POINT 2
An organized and systematic curriculum!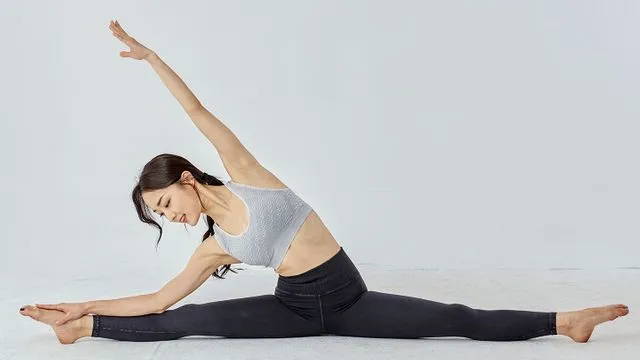 Which video should I start with? Do I only need this one exercise? How many times should I repeat it? When watching exercise videos, isn't it difficult to focus on exercise because of all these questions that come to mind?
Stretching
Aerobic exercise
Strength training
Follow Dew Coach's workout routine in three effective steps! It is structured so that you can follow each level without worrying about complexity!
CHECK POINT 3
Select the routine you want according to your condition and you're done!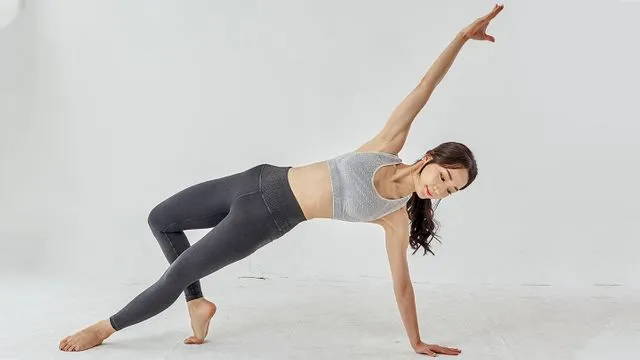 Stop trying workout routines that are too difficult to follow! Let's start home training with precision and efficacy with me. I'll tell you everything you need to know to get started.
Body fat burning routine
Upper body intensive management routine
Lower body intensive management routine
Easy to follow health routine
Upper body line management routine
Lower body line management routine
Post-cheat day routine
Check out your body, choose a routine, and follow along! You will find yourself getting healthier
7 different challenges!
I'll help you exercise and grow!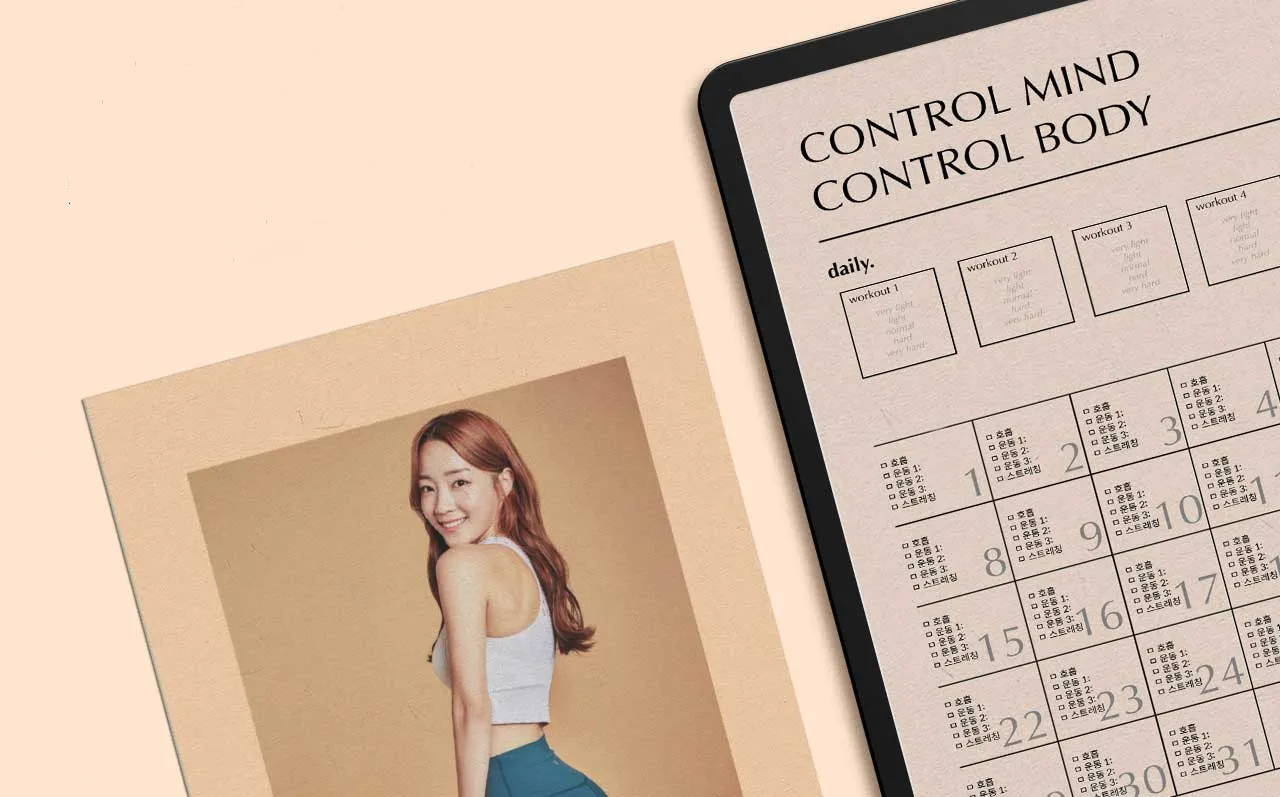 In my class, not only will you have 7 workout routines, but also 7 challenges! Select a new challenge and record your growth. To those of you who take my class, I will give a planner so you can pace yourself!
Every day, you can start your workout with a challenge, and end with your workout routine! If you keep recording your exercises, you will be able to see just how much you have grown!
Step by step, so as not to give up easily
Work on flexibility, strength and stamina!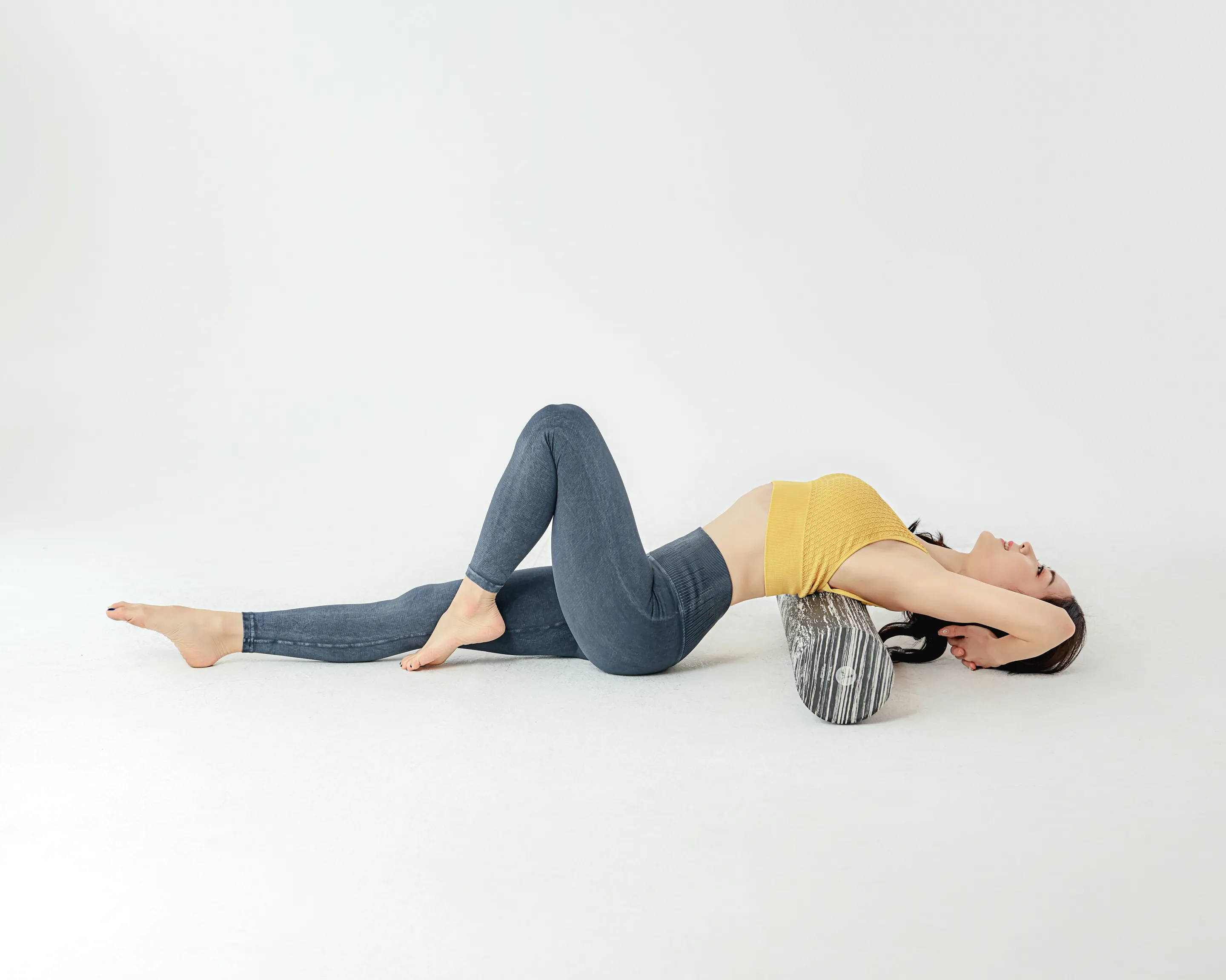 The purpose of the exercises are diverse. Make your stiff body flexible, increase your stamina, strengthen your body! Pilates is a whole body exercise, so if you follow the curriculum of this class, you will be able to tackle all three!
If you exercise with the correct posture I show, you will find that slowly but surely, your forward head posture, straight neck, and incorrect pelvis position get corrected!
Even though it is just an online class, you will feel as though I am right there with you, teaching by your side.
Take care of your body and start Pilates with me! Whether you are a beginner or someone who has been exercising, I will help you build your healthy lifestyle, making exercise so easy it becomes a habit.
Only a 10-minute routine each day!
Pilates with Dewit.
Curriculum
WELCOME
Welcome to Dewit's Exercise Class
1. Introducing the class: Dew it, Do it! Only 10 minutes of exercise a day!
01:11
2. Meet Dewit: pilates coach, exercise expert, and your instructor
02:21
3. Everything you need to exercise at home
01:35
2. The correct posture when sitting, laying, and standing
06:41
3. Mastering breathing for pilates
08:34
4. Let's test your motor skills
19:00
2
Routine 1: Burn Body Fat
1. Pre-workout stretching routine
09:18
2. Whole body aerobic exercises that burns body fat
09:49
3. Abdominal intensive strength training to tighten loose stomach skin
12:04
3
Routine 2: Upper Body Focus
1. Stretching to relax your trapezius (neck) muscles
09:49
2. Upper body intensive aerobic exercises to blow out your forearms
10:40
3. Strength training to straighten curved backs and rolled shoulders
12:31
4
Routine 3: Lower Body Focus
1. Stretching your pelvis to relieve lower body edema
13:10
2. Aerobic exercises that don't put stress on your knees
11:47
3. Strength training for pelvic correction
14:43
5
Routine 4: Exercise That Doesn't Feel Like It's Exercise
1. Good stretches to fix forward head posture
08:40
2. Light aerobic exercises that anyone can follow
08:04
3. Stabilization exercises for a healthy waist
12:16
6
Routine 5: Creating a Beautiful Upper Body Line
1. Stretching for upper body line exercises
08:31
2. Aerobic exercises that attack belly fat
06:42
3. Strength training to create beautiful forearm lines
11:07
7
Routine 6: Creating a Beautiful Lower Body Line
1. Stretching to reduce lower body swelling
09:04
2. Aerobic exercises that burn the front / side / back of the thigh
10:52
3. Strength training that forms skinny waists and apple hips at the same time
10:15
8
Routine 7: Relieving the Guilt of Cheat Days
1. Full body stretches that simultaneously loosen your upper and lower body
13:43
2. Aerobic exercises to do after a cheat day
10:28
3. Short but effective! Whole body strength training
09:45
1. Challenge 1: Introducing the plank
05:37
2. Challenge 1: Watch and follow along
06:27
3. Challenge 2: Introducing the squat
02:37
4. Challenge 2: Watch and follow along
08:14
5. Challenge 3: Introducing leg burners
04:35
6. Challenge 3: Watch and follow along
09:15
7. Challenge 4: Introducing emptying breathing
03:14
8. Challenge 4: Watch and follow along
08:01
9. Challenge 5: Introducing the burpee
01:36
10. Challenge 5: Watch and follow along
06:11
11. Challenge 6: Introducing the "Swimming" exercise
03:57
12. Challenge 6: Watch and follow along
04:45
13. Challenge 7: Introducing the "Hundred" exercise
04:11
14. Challenge 7: Watch and follow along
02:23
OUTRO
Congratulations on Finishing the Class!
1. In closing: Continue to exercise on your own! Dew it, do it!
01:36
Creator
Dewit
Hi :)
Nice to meet you!
Delivering healthy movements every day
I'm Dewit, here to deliver you health!
I communicate with the world by sharing health / lifestyle and teaching exercise to many people through Instagram and YouTube!
If you are learning sports online, I really want to be a guide that makes you feel like I'm teaching you as if you are learning at a gym. :)
It is most important to exercise accurately.
I'll teach you all about posture correction, such as hunched necks, straight necks, and pelvic correction that many people really need
It's a gift that comes with exercising properly in the right position.
Whether you are new to exercise or have tried it
I will be with you so that many people can receive this gift!
I have been working as a Pilates instructor for 7 years.
As a Pilates instructor, I've met a lot of people who really need exercise but don't want to do it.
However, it becomes really fun to exercise when exercising with me
I felt so proud after seeing it become a part of so many lives!
So I would like to show more people that exercise can be fun!
I started sharing sports videos on social media, and more people than I thought liked my exercise content and that's how I came to CLASS101!
The moment I decided to start this class was when I realized that a lot of people needed to have a workout routine
There were many people who struggled to find exercise videos by themselves and to choose what kind of exercises to do.
So for those who want to learn exercise online, I would like to introduce a home training routine for each day of the week, so that you can have fun trying new routines!
Let's be healthy together! Let's dew it!