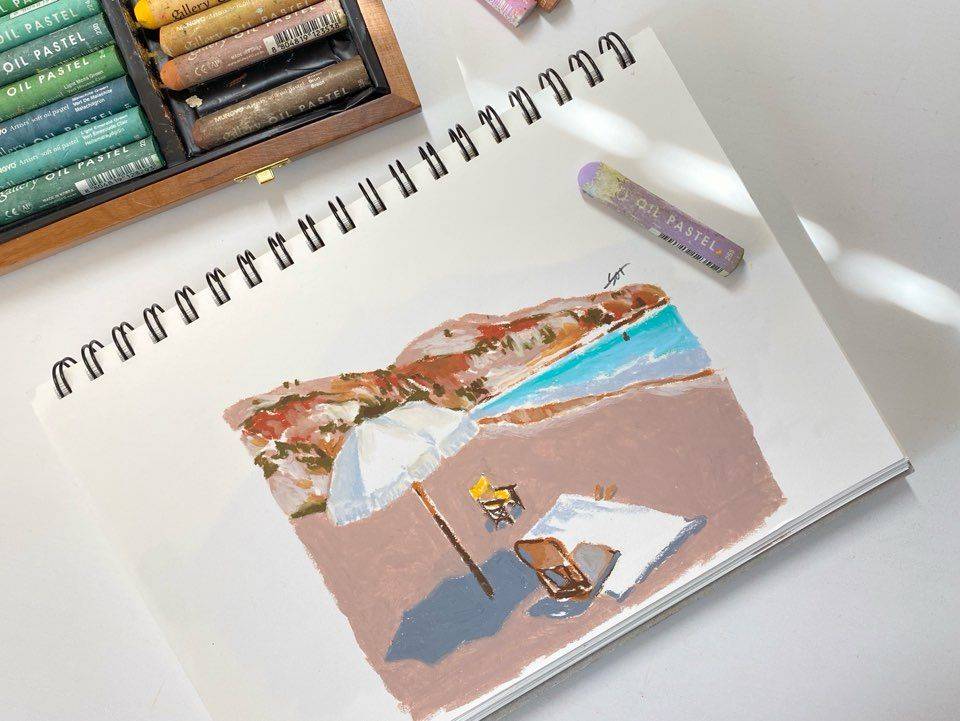 1. Learn at your own pace in this 20-week online course.
2. Artistic guidance & feedback from the artist herself.
3. Engaged & supportive community of peers to exchange feedback.
4. English subtitles (Original audio in Korean).
5. Enroll now to start learning right away!
About This Class
Learn to draw like Monet
Monet is a famous artist from the late 1800's and is known for founding the impressionist art style.This class will walk you through how to draw scenery with oil pastels. Learn how to create impressive oil pastel impressionist drawings just like Monet!
Why oil pastel?
You can use any material for travel drawings. Why oil pastels? Oil pastels are very light, making them easy to carry around and have vivid colors similar to paints. It is the best for drawing on the go!
Document your warm and happy memories in pastel colors.
I will teach you to draw various kinds of landscapes so that you can directly draw the landscapes you see on your travels, such as beautiful beaches or the pretty streets of foreign countries that you want to remember.
What nature and oil pastels have in common
Nature looks complicated, but its attractive quality is that nothing is determined. Different colors of light are emitted depending on the time of day, shapes change according to the wind, and the angles change depending on the direction in which the plant grows.
Oil pastels are perfect for capturing this charm of nature. The oil pastel's unique greasy and warm texture and color resemble nature's complex and colorful appearance. You'll walk away from the course with the ability to portray the scenery of sometimes vague and sometimes powerful destinations with oil pastels :)
Everything you need to know
I'll start the class by walking you through how to use oil pastels; from how pressure affects expression to how to care for and store them. From there, it's just practice! I'll walk you through how to create 8 different works of art, piecing each one together, section by section.
Along the way, I'll give you special tips to make your artwork more put together, and show you how to add details to make your drawings stand out. Through this practice, you'll learn how to draw virtually any scene with oil pastels! Challenge yourself at the end of class with a unique drawing of your own.
Become the next Monet.
Isletsol's oil pastel travel drawing class.