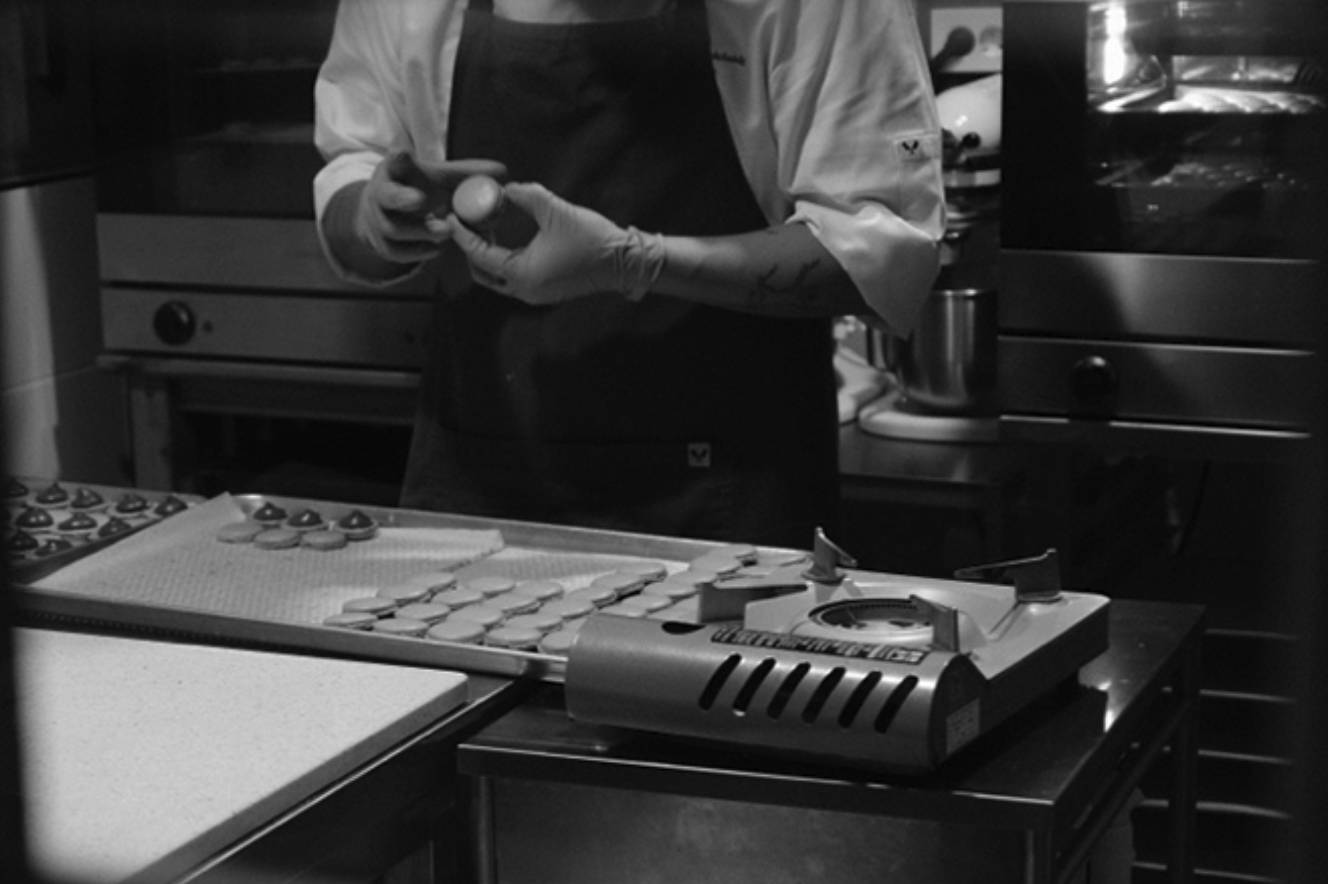 1. Learn at your own pace in this 20-week online course.
2. Artistic guidance & feedback from the artist herself.
3. Engaged & supportive community of peers to exchange feedback.
4. English subtitles (Original audio in Korean).
5. Enroll now to start learning right away!

See for yourself to the improvements our classmates have made in this course!
222 students enrolled and 96% said they were satisfied with this course.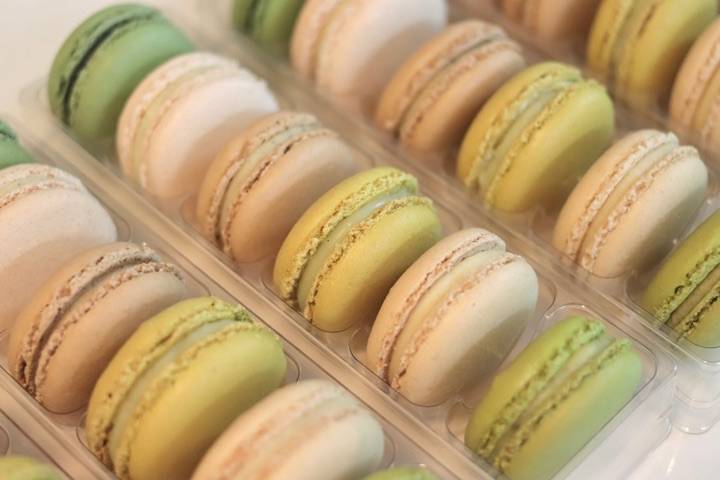 Thanks to you, I made a macaron holiday gift set and gave it to my relatives! Thank you very much. I still have a lot of room for improvement, but I'm so happy to see a macaron that I'm very satisfied with. I haven't tried the difficult ones with two flavors yet, so I'm going to try them. Your lesson was very satisfying and helpful. I can't wait to get to learning how to make the tart. Thank you!👍👍
-by Bara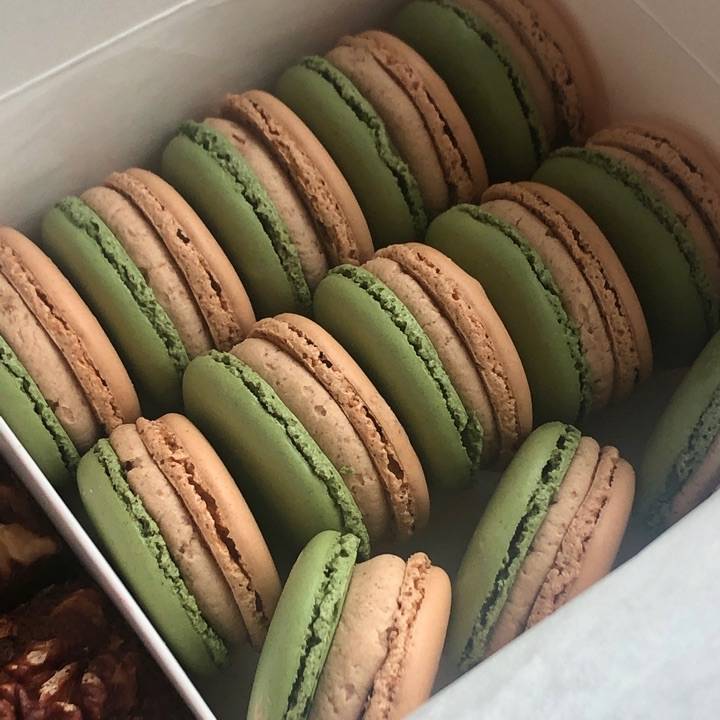 No words needed! I really enjoyed it. The person who got the gift really liked it as well! I usually like the combination of chestnut and green tea, but when I apply it to macarons, it's on another level! It was a little hard to find a pair of two different colored skewers, but I'll have to try many more times to make them the same size whenever I make them!
-by Haru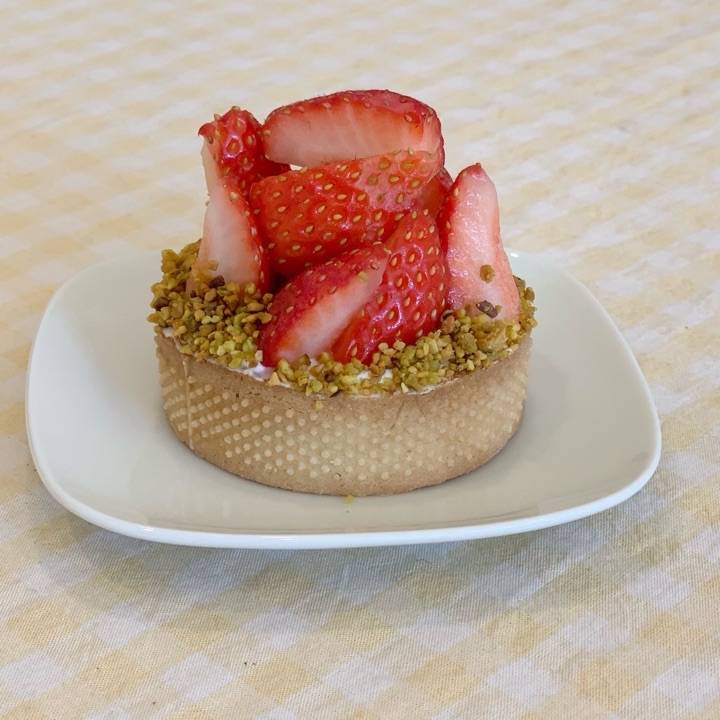 Teacher! The tarts are really delicious!!!!! I only ground a small amount of powdered sugar on top and sprinkled it. I didn't like the taste of green tea so I finished it with minced pistachio. It was so delicious. Thank you so much for the good recipe and I will definitely eat the unfinished tart later.
-by Jeong Heewon

Find the perfect balance of aroma and texture
Incomplete Table's dessert class.
Hello, I am Choi Chang-hee, and I make macarons and other delicious desserts at my bakery Incomplete Table. Our shop is located in Seoul. We respect the fact that even though we are constantly thinking, preparing, and baking, we cannot satisfy everyone's unique tastes and orders.
Understand the good ingredients of the season,
and create desserts based on them.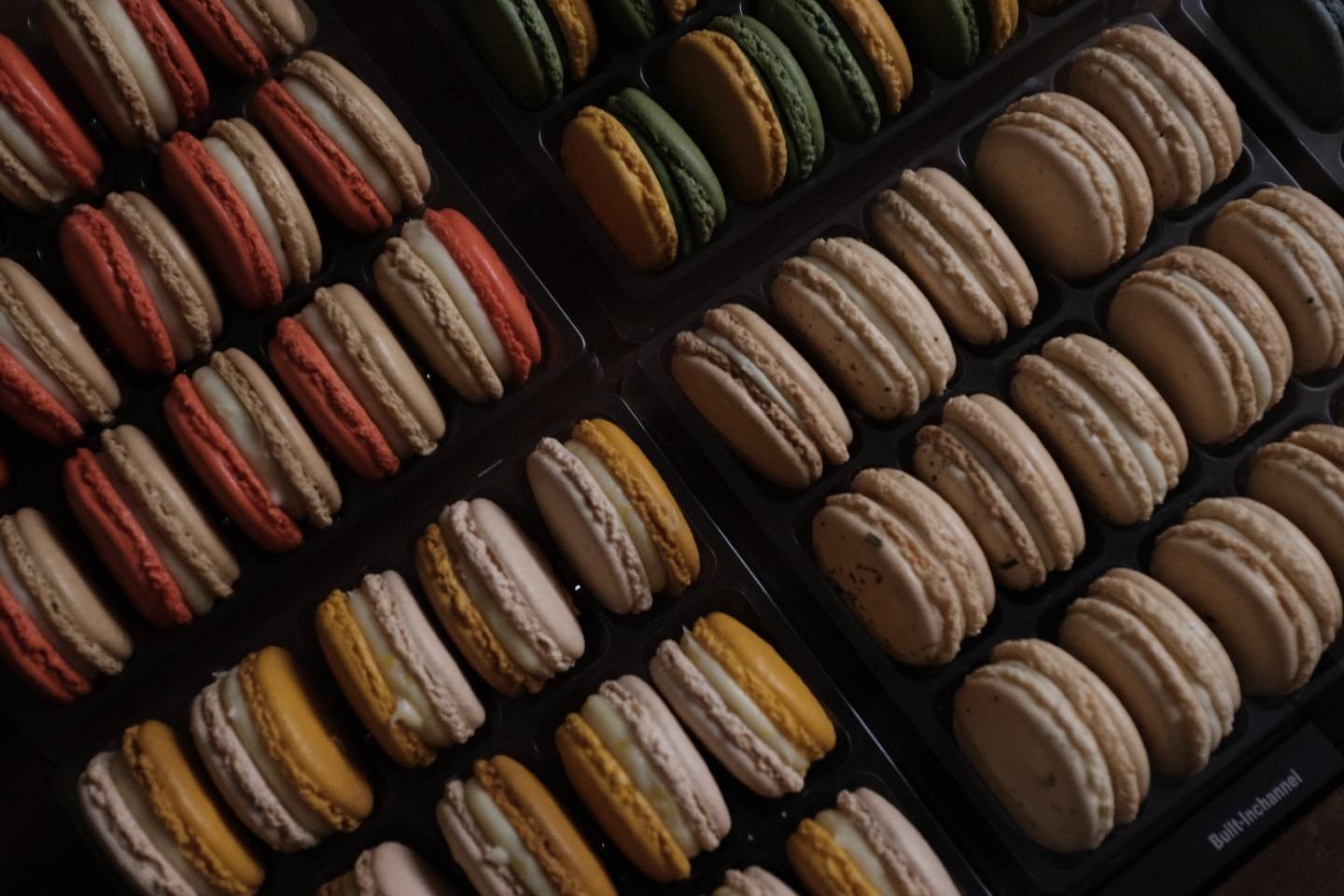 Our shop is named "Incomplete Table" with the belief that we will challenge and fail countless times and still try harder to become "complete." We create various desserts by using seasonal ingredients and are constantly looking for the perfect taste.
Polished through years of experimentation
The perfect balance of gorgeous color and beautiful taste
The ultimate macaron making class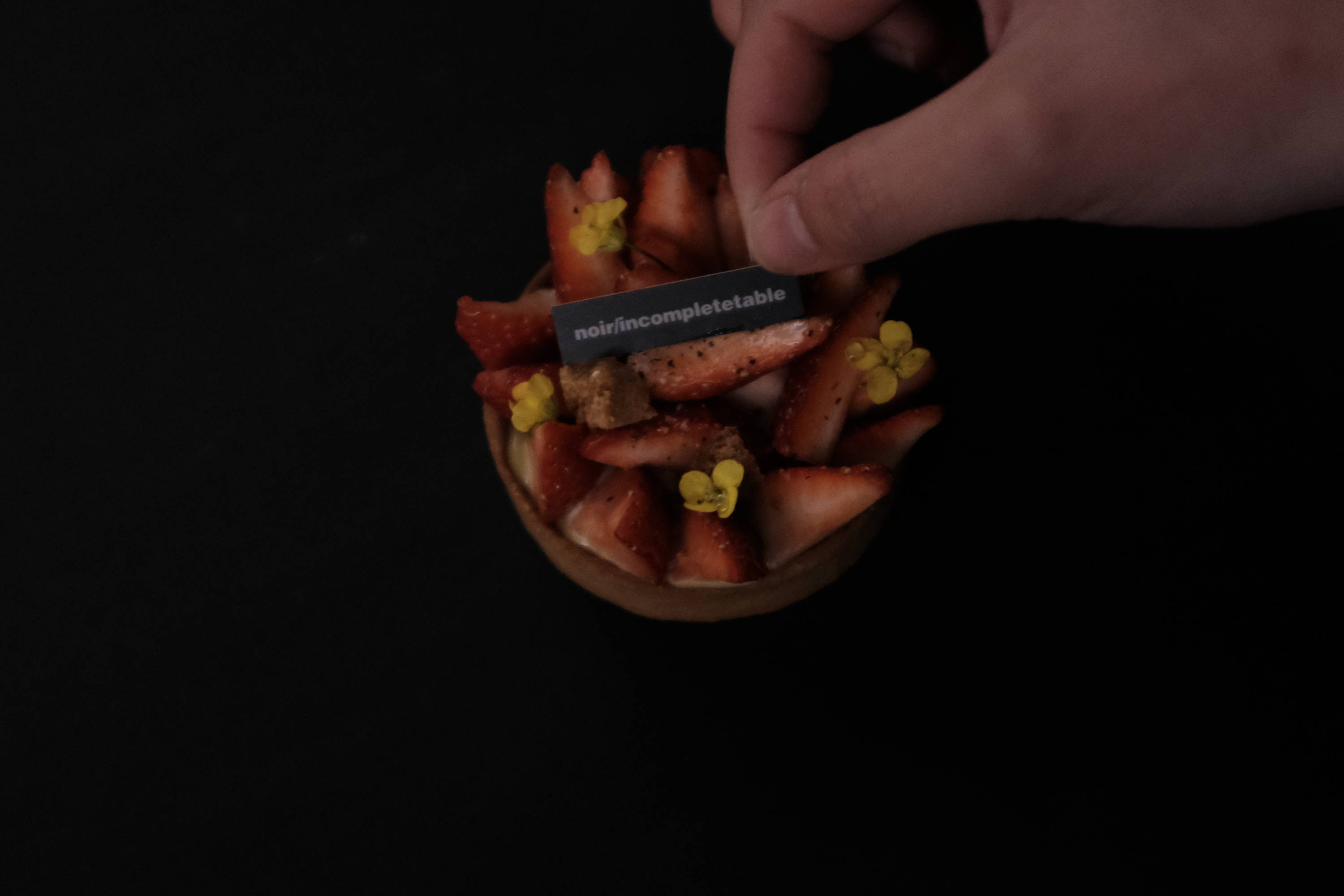 Macaroons are the most colorful and beautifully eaten French sweets.
A macaron is a very special cookie that loses its unique charm if the balance is wrong. You must pay great attention to the ingredients you use and how you prepare them.
The small differences determine the perfection. How to make a perfect round coque, understanding chocolate, making your own ganache cream, and finishing a well-baked macaron, each part plays a big role. I'll walk you through the tried and true techniques unique to Incomplete Table.
Mastering the perfect basic kneading method
Using seasonal ingredients
Let's make a tart in various flavors.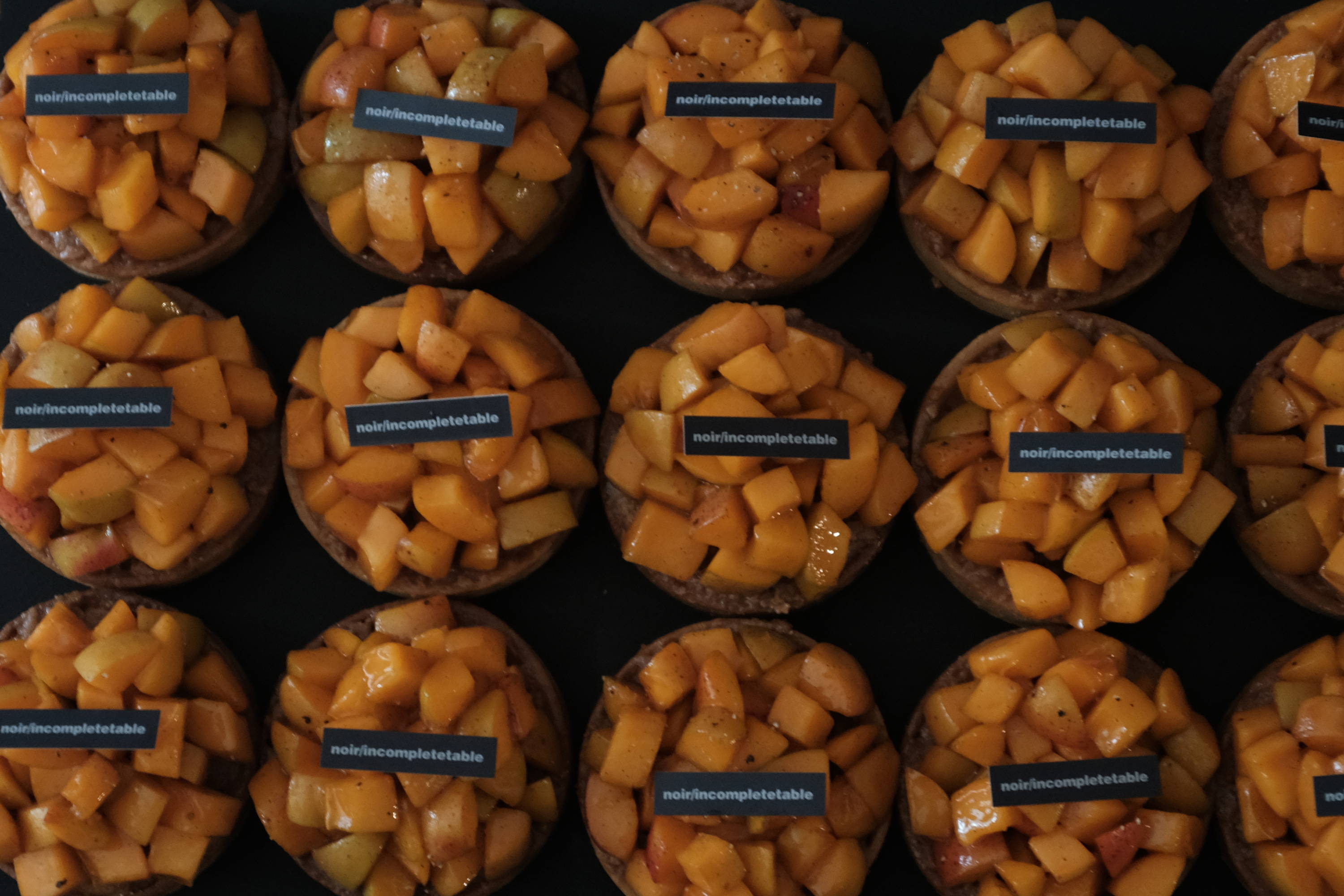 The tart is a savory dessert that can capture the essence of each season. It is easy to make at home if you are familiar with basic kneading. Create your own special tart that is unique to your tastes.
Anyone can understand
Easy to follow at home
Contains every small detail and technique you need to know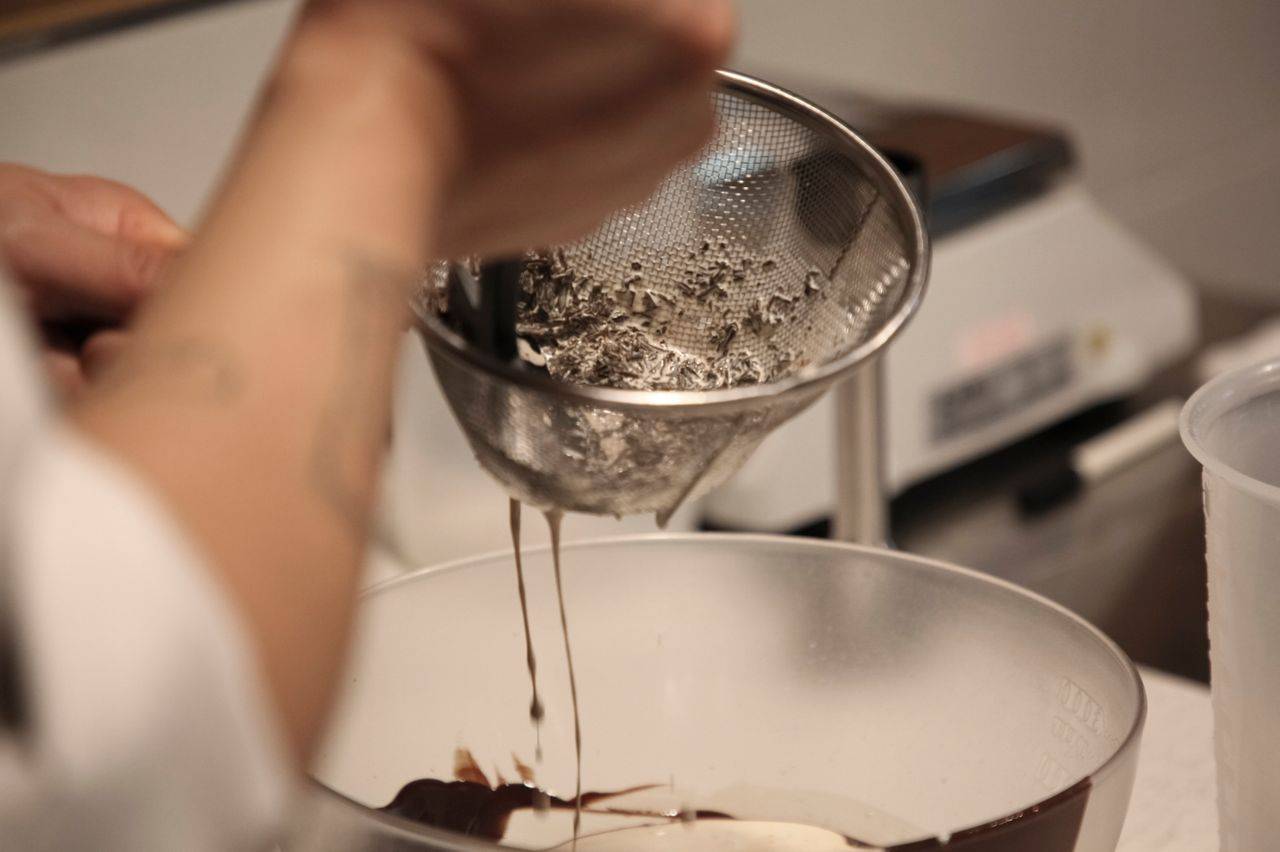 Everyone has a moment when they start out, where you feel frustration with your lack of progress, and even I had moments like that when I started baking. However, if you can start with the guidance of someone who knows your struggles, your journey will become more enjoyable.
Through this class, I have mixed in beginner to advanced classes so that anyone can follow along and become a baking master.
Through this class, we plan to have a variety of fun lessons, from how desserts become much more delicious with just a simple combination of ingredients, to detailed classes that teach you how to make macarons, the Incomplete Table way.
We will send you recipe notes (PDF file)
At the end of the lesson, we'll provide you with additional recipe notes to help you continue your baking journey! Follow the class lessons step by step and immerse yourself in the world of delightful desserts.
Below are examples of some of the delicious desserts you will complete!
I hope the time with me will be a little more meaningful to you.
Baking with Incomplete Table.