Illustrator Banzisu
Hello! I'm Banzisu. I work on illustrations, animations and cartoons. In Class 101, I introduced myself with my first class "Create Masterpieces on Your iPad - Online Digital Drawing Course." :)


I Add a Warm Atmospheres to My Drawings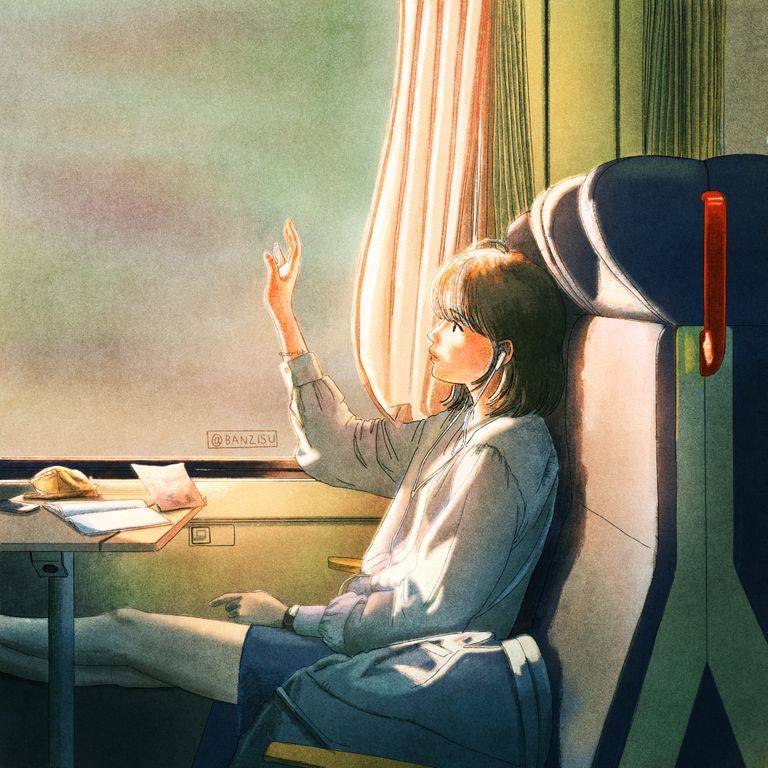 Many people have taken my first class, <CREATE MASTERPIECES ON YOUR IPAD - ONLINE DIGITAL DRAWING COURSE>. Looking at the work of thousands of students and giving feedback, I felt the need to elaborate more on drawing interior spaces and give a more in-depth explanation of light and lighting in digital coloring. In addition, many people submitted inquiries on how to express 'people' in scenes. So here's my second class, explaining things in more details!


From How to Draw Yourself to How to Draw Cozy Space
The room where I live, my favorite cafe, the desk where I work, the dining table, and the living room. The spaces we live in are the world that resembles us more than anything else.
In this class, I will teach you to complete wonderful scenes from your life with you in the spotlight.
Draw in More Detail, Step by Step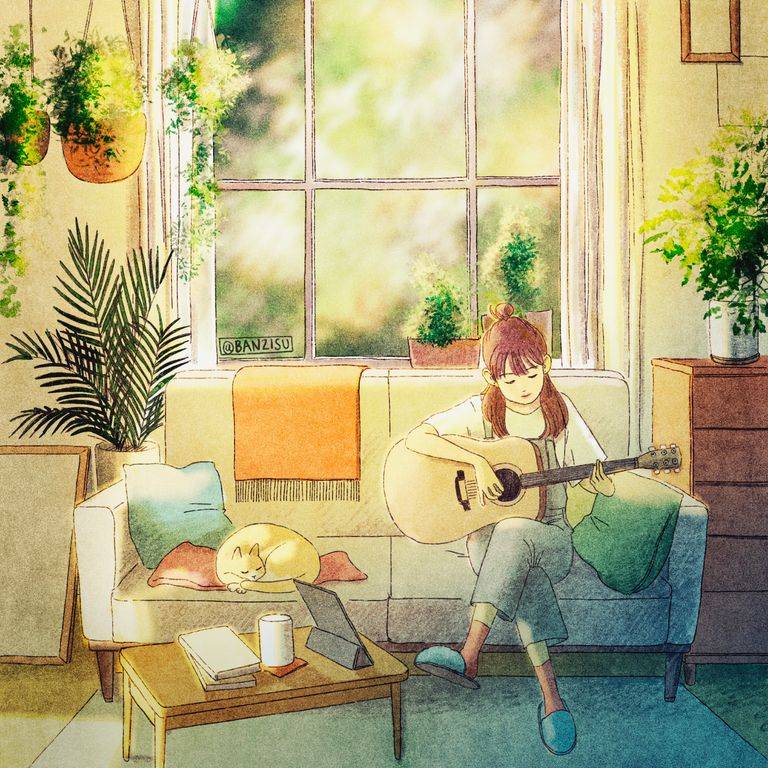 Unlike the 1st class, the 2nd class will focus on indoor scenery! Another difference between the two classes is that the second class will focus more on details, filling each second of the lessons with useful information while showing you the process in real work time!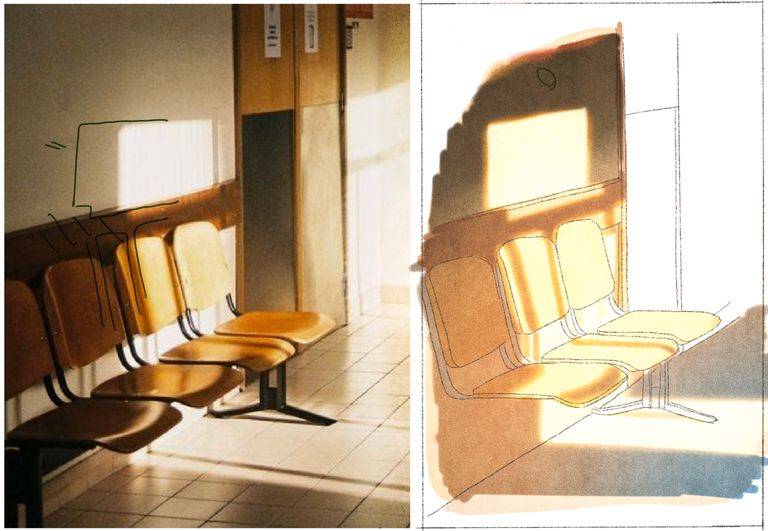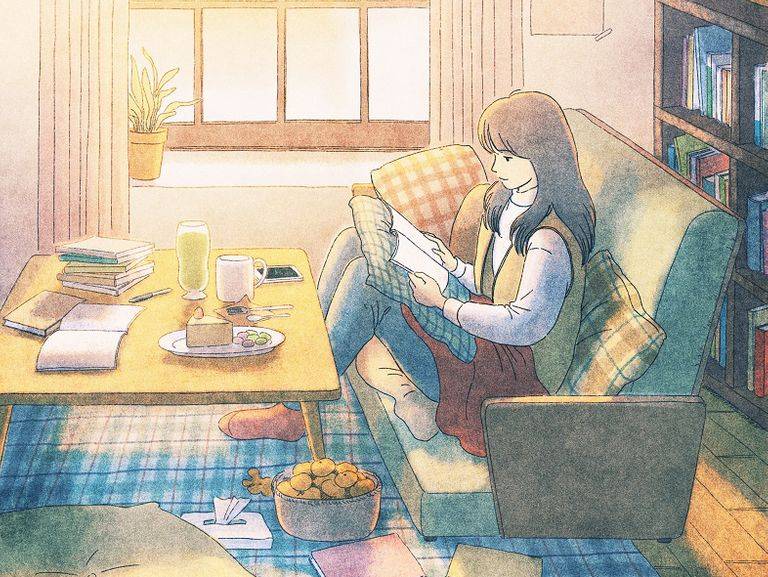 Also, instead of looking at and drawing pictures that have already been taken, I am going to draw pictures by constructing an imaginary space by referring to various pictures at the same time. Learn about adding different effects, from dealing with the overall color to adding light and shadows in different stages.


What Picture Do You Want to Draw?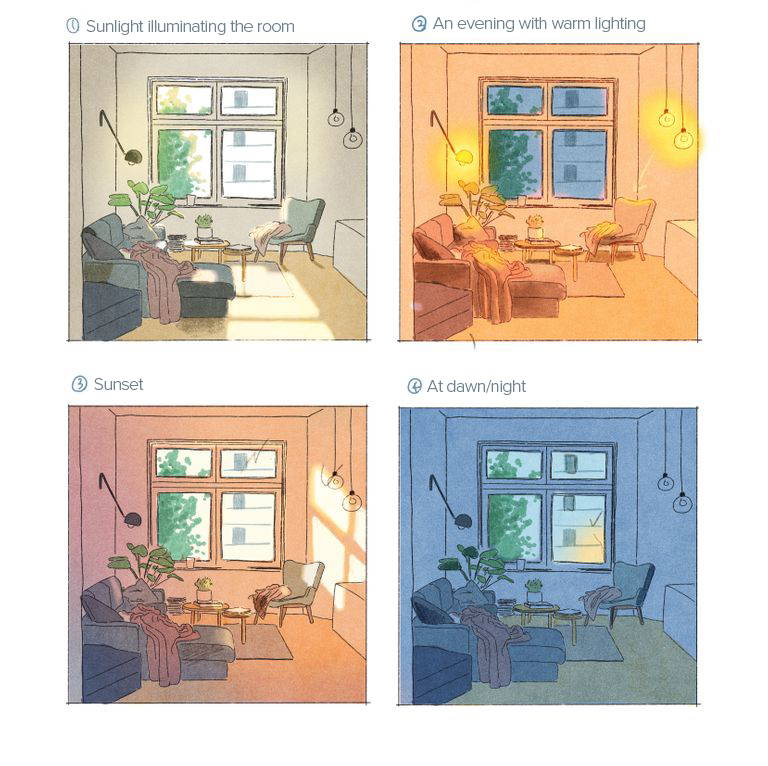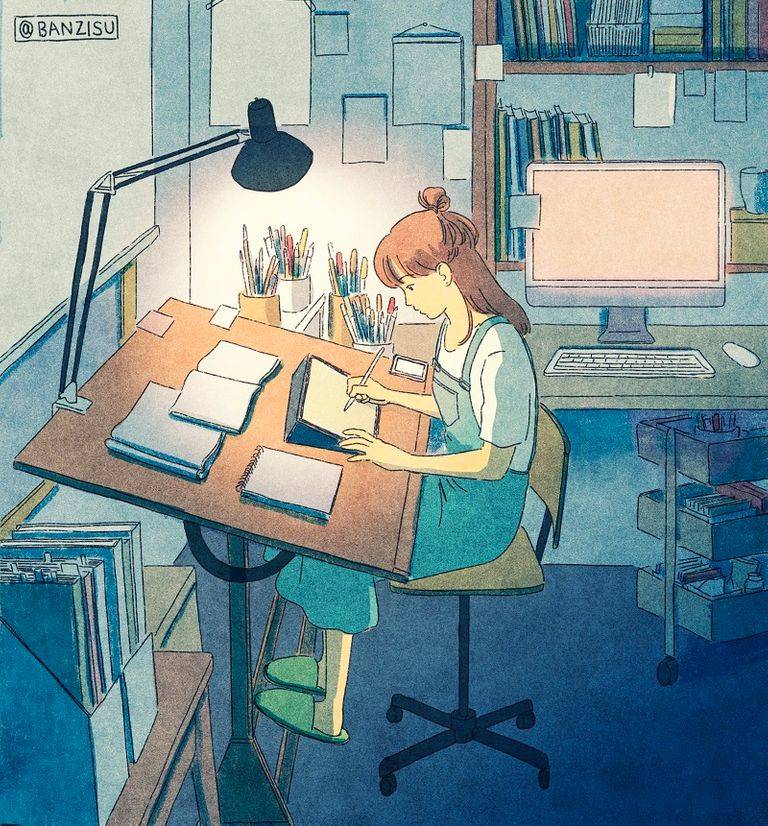 Compared to the outdoors, interiors are a limited space, so you will be able to produce a wide variety of moods depending on how you plan. So I want to deal with the direction, approach, gaze and perspective of space composition. You'll also have a better final product if you practice sofas, tables, furniture and other lovely accessories, as well as the light and mood points of the space that change with time and lighting, and analog expressions!


From Delicate Sketches to Perfecting Lighting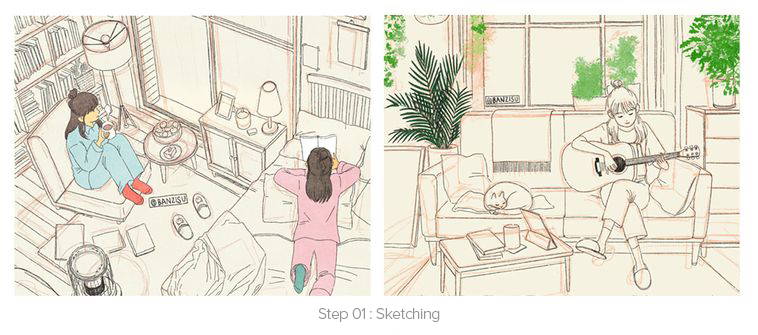 These are all pictures that I created space. In step one, you will learn how to construct spaces and props in different perspectives. If the sketch is accurate and detailed, you've already finished half of the drawing! I'll show you how to make an accurate but easy sketch.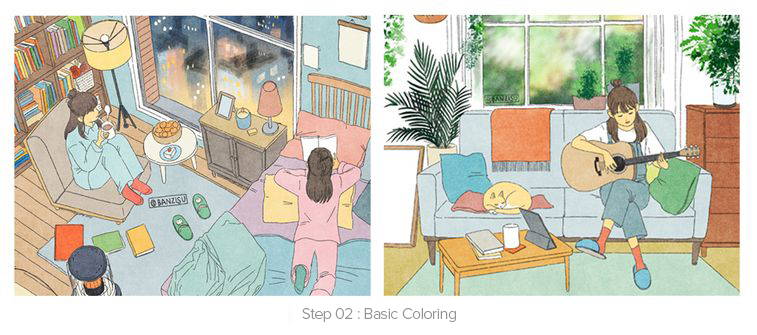 When you're done sketching, let's do some basic coloring together! Let me tell you what color to use to make the picture look pretty and not dull!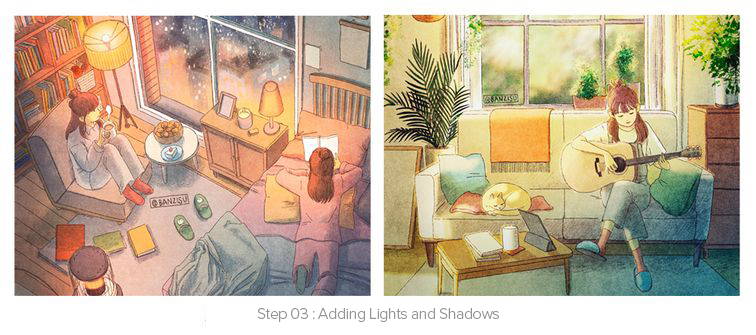 In this class, we'll cover light, shadow, and lighting. You'll learn to use a lot of the various features provided by Procreate. To organize your pictures into beautiful tones, we'll use a variety of different features, and I'll show you how!
Let's Complete Wonderful Interior Illustrations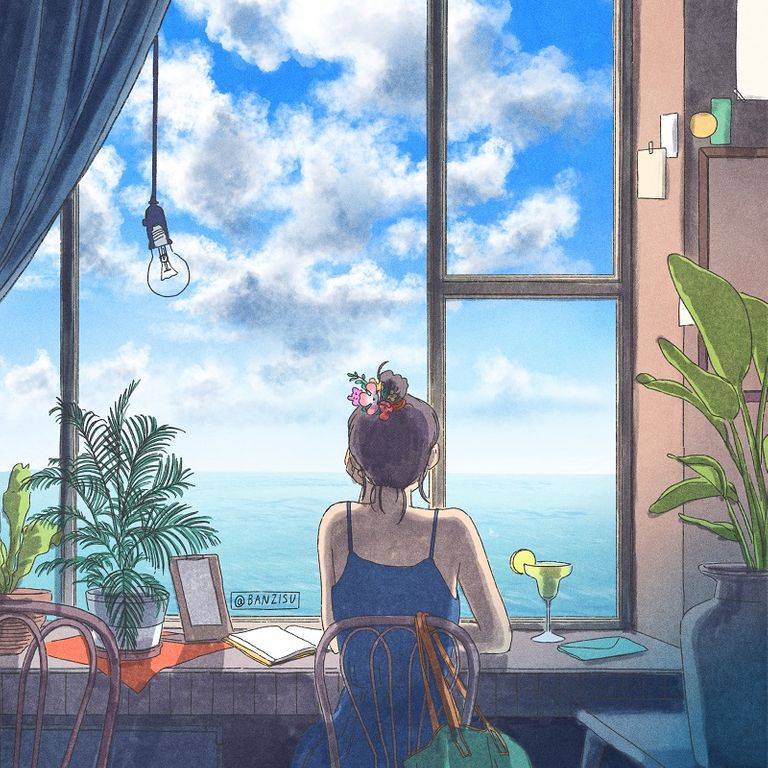 Should I draw a thick line? Should I paint it blue? Should I put a side table? How do you draw? I think that you should keep thinking and making decisions every time you draw a line. And more than any artistic activity, I think drawing is the field where creations that most resemble the artist come out. Everyone has their own style, and I think that is most wonderfully expressed through drawings.
If you want to draw a nice and finished picture, but don't know where to start, join me! The ability to draw what I want, such as the space where I live and my appearance, makes me happy and free. Although it may take a long time, I believe that life will be more enriching through this process.