All About Enamel Pin
Learn all the materials you need for enamel pin making (materials, effects, sizing).
Turning Sketches Digitally
Learn how to convert your initial sketches to a digital files for production.
Production Process
Learn how to find manufacturers & must-know questions to ask them.
Funding Your Production
Learn how to fund money (pre-sales, Kickstarters, Campaigns, and more).
Pricing & Sales
Learn how to price your pins and build an online presence in social media and websites).




WHAT IS THIS CLASS ABOUT?
Are you interested in enamel pin making? Opening your own shop to sell your wares? This course takes you step-by-step through the entire process of making your own enamel pins. From coming up with your initial sketch, to finding a manufacturer and promoting your creations, you will learn all you need to know to create high quality pins and how to make your first sale.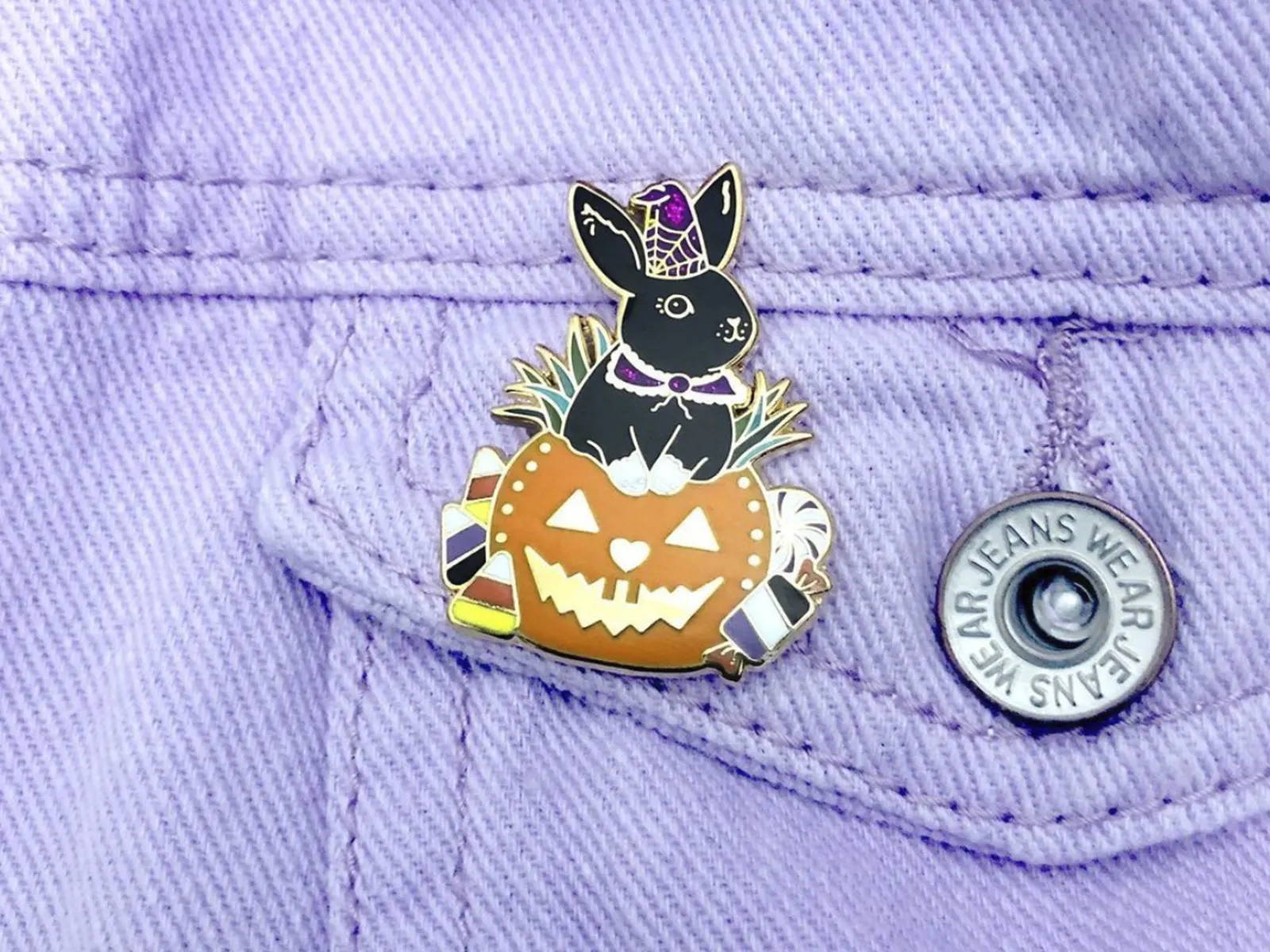 WHO IS THIS CLASS FOR?
This course is for anyone who wants to learn about the enamel pin making process from a professional pin maker. You will be guided through all of the necessary steps to turn your ideas into tangible products. Once completed, you will learn how to package, promote, and sell your pins.



WHAT WILL THE STUDENTS ACHIEVE?
Taking this course will provide you with a greater understanding of the pin making process. You will learn how to turn your sketches into design files. You will understand the average expense of creating enamel pins and how to price your pins for sale. You will know how to find a manufacturer and what important questions you should always ask when working with a new factory. Upon the completion of this course, you will have all the information you will need to go forward with your pin making journey.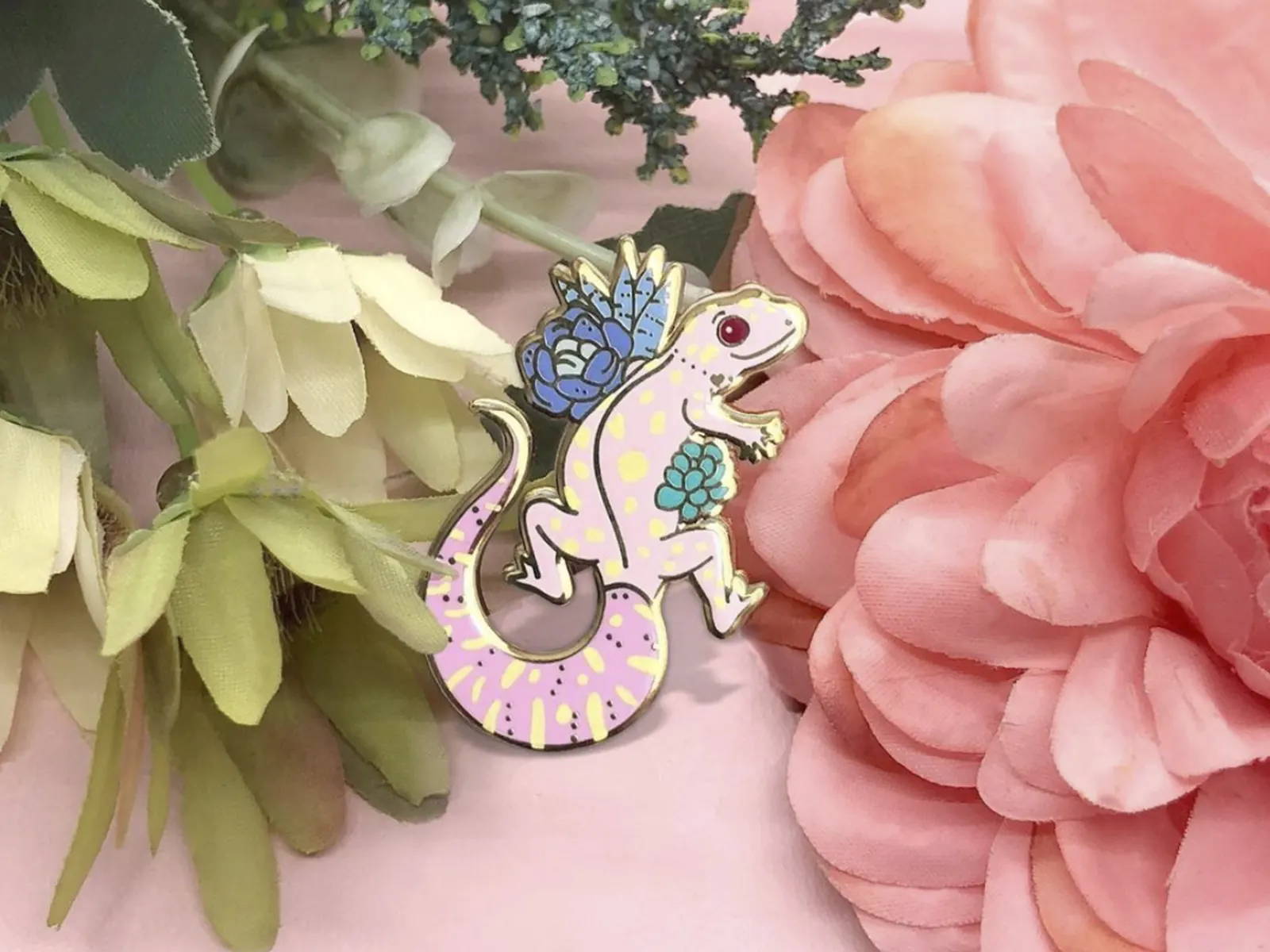 Curriculum
1. Meet Your Instructor: Jennifer!
02:43
2. Introduction to the course
04:01
1
Enamel Pin Production Process
1. Breaking down how enamel pins are made
06:59
2. Hard enamel vs soft enamel
04:58
5. Sizing, molds, and pricing
06:32
1. Coming up with ideas for designs
04:21
2. Creating a mood board
05:21
4. Define your sketch to work as a pin
10:28
3
From Sketch to Design File
2. Vectoring your designs in Adobe Illustrator
31:26
3. Setting up your design file for production
10:07
1. How to find a manufacturer
09:33
2. Essential questions to ask potential manufacturers
07:19
3. Receiving your quote
02:01
4. Asking for a sample
02:51
5. Production: How long will it take?
02:21
1. Pricing your pins
04:13
2. Necessary pre-orders
03:43
3. Kickstarter campaigns - set up and promotion
09:34
4. Patreon pin clubs
02:49
2. What to do if your pins have defects?
02:25
3. Photographing your products
04:00
1. What platforms to use to sell your pins?
03:06
2. Advertising and marketing
04:33
3. Bringing traffic to your shop (SEO)
02:39
4. Orders and fulfillment - Shipstation and label printers
02:24
1. Brand identity and website layouts
03:00
2. Slow sales? What to do?
01:59
3. Sales tax for your online shop
03:32
4. Pin pods for exposure and growth
02:21
5. Branching out to other products
03:28
1. Congratulations on Completing the Course!
01:11
Creator
The Crowned Rabbit
My name is Jennifer Lynn and I am the creator behind "The Crowned Rabbit." My shop has been an ever expanding adventure allowing me to design products that feed my passion for animals and pets. I have 6+ years experience with designing, producing, and selling enamel pins, stationery, fine art prints, and more! Inspired by my own pet rabbit, I've not only created a line of whimsical animal keepsakes and accessories, but I've connected with my customers' love for animals as well.