1. Learn at your own pace in this 20-week online course.
2. Artistic guidance & feedback from the artist herself.
3. Engaged & supportive community of peers to exchange feedback.
4. English subtitles (Original audio in Korean).
5. Enroll now to start learning right away!
See for yourself to the improvements our classmates have made in this course!
112 students enrolled and 98% said they were satisfied with this course.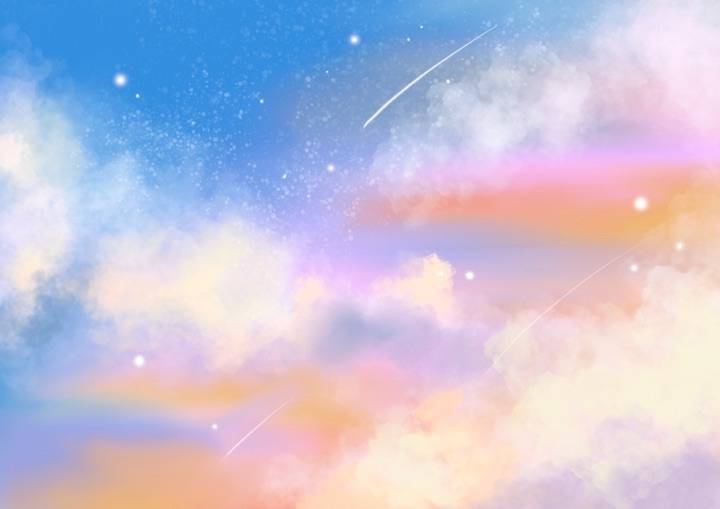 I really wanted to learn digital drawing, and because of this opportunity, I am able to learn. It's very fun! 👍😍
-by Singing Classmate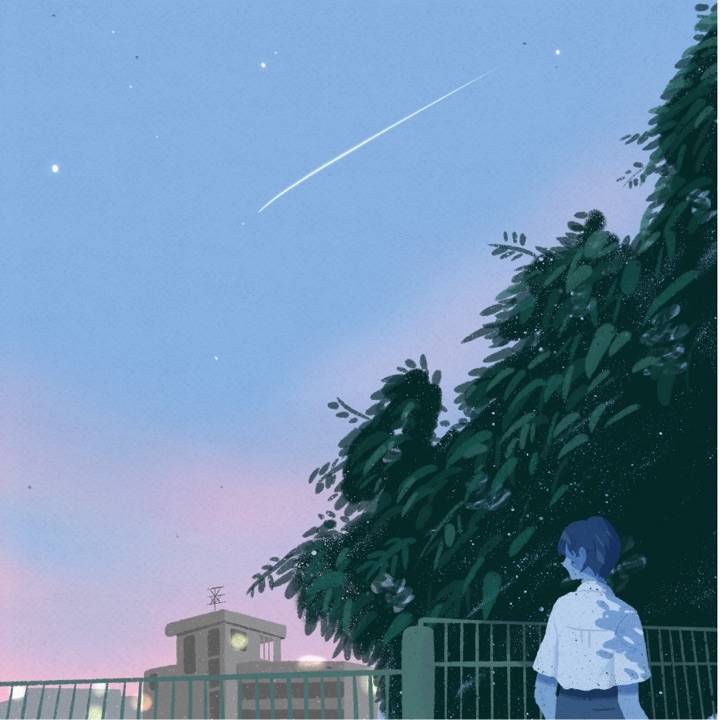 While I was working on it, I felt that it was very hard, but after finishing, I think I kind of got a feel for it!! It was so nice because you explained it so well! I'll be looking forward to your next class!
-by Yujin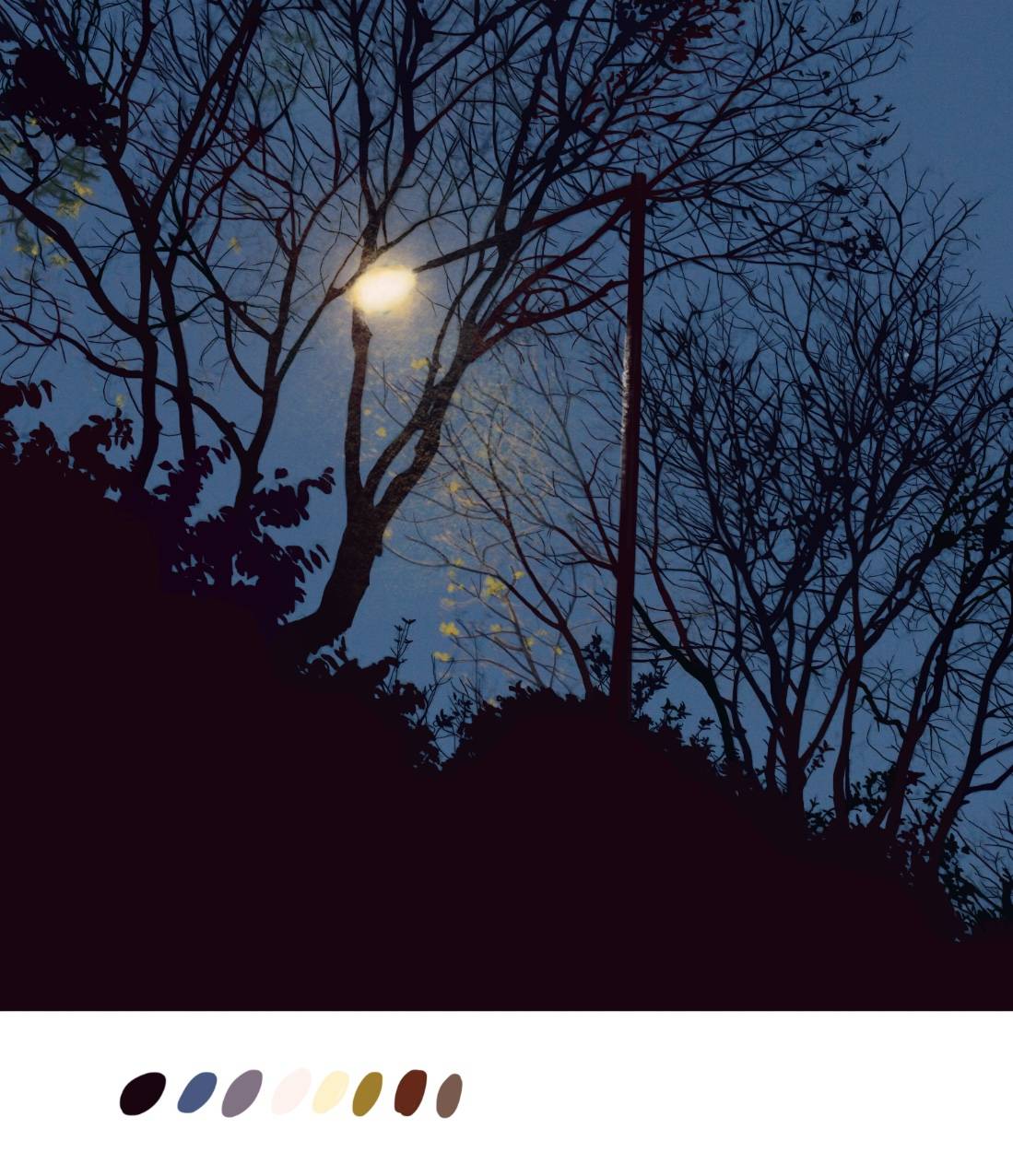 Finally, the class has begun! I've been enjoying your class so far. Looking forward to your last chapter :)
-by NamNam
With Procreate,
Capture light and shadows in your illustrations.
#. How to turn a photo into an illustration: Photo analysis - Sketching - Coloring - Effects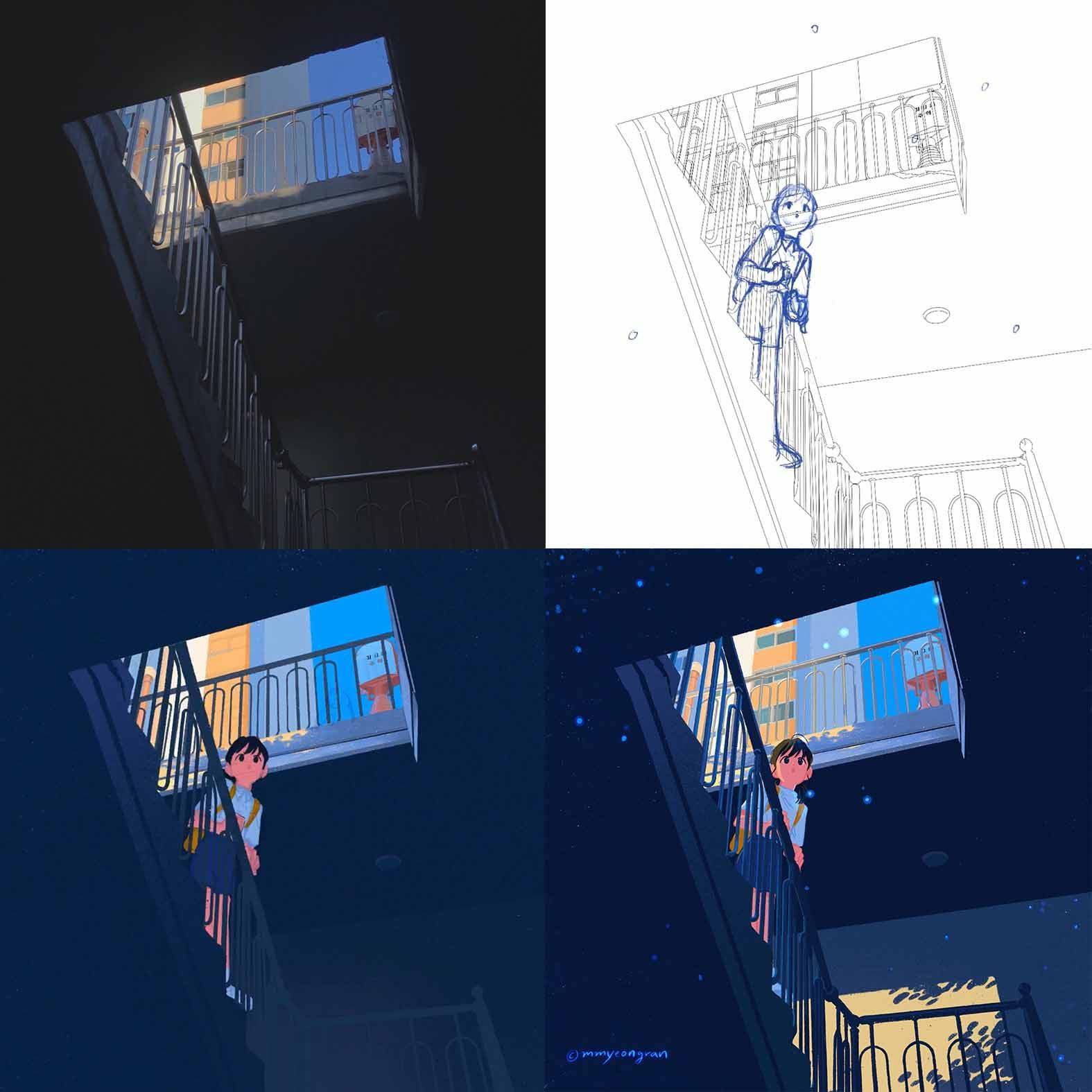 As anyone who has tried to draw a picture knows, it's harder than you think to create the atmosphere that you want. It is not too difficult to realistically reproduce the picture if you take the time, but it takes a lot of thought to draw a picture with the desired feeling with proper omissions and exaggerations.
Because I know the frustrated feelings you get from facing white paper, I have prepared simple perspective theory and sketching methods to help those who are beginners, to help them draw without that frustration. I'll show you many methods, so choose the method that fits you.
1. Sketching and Planning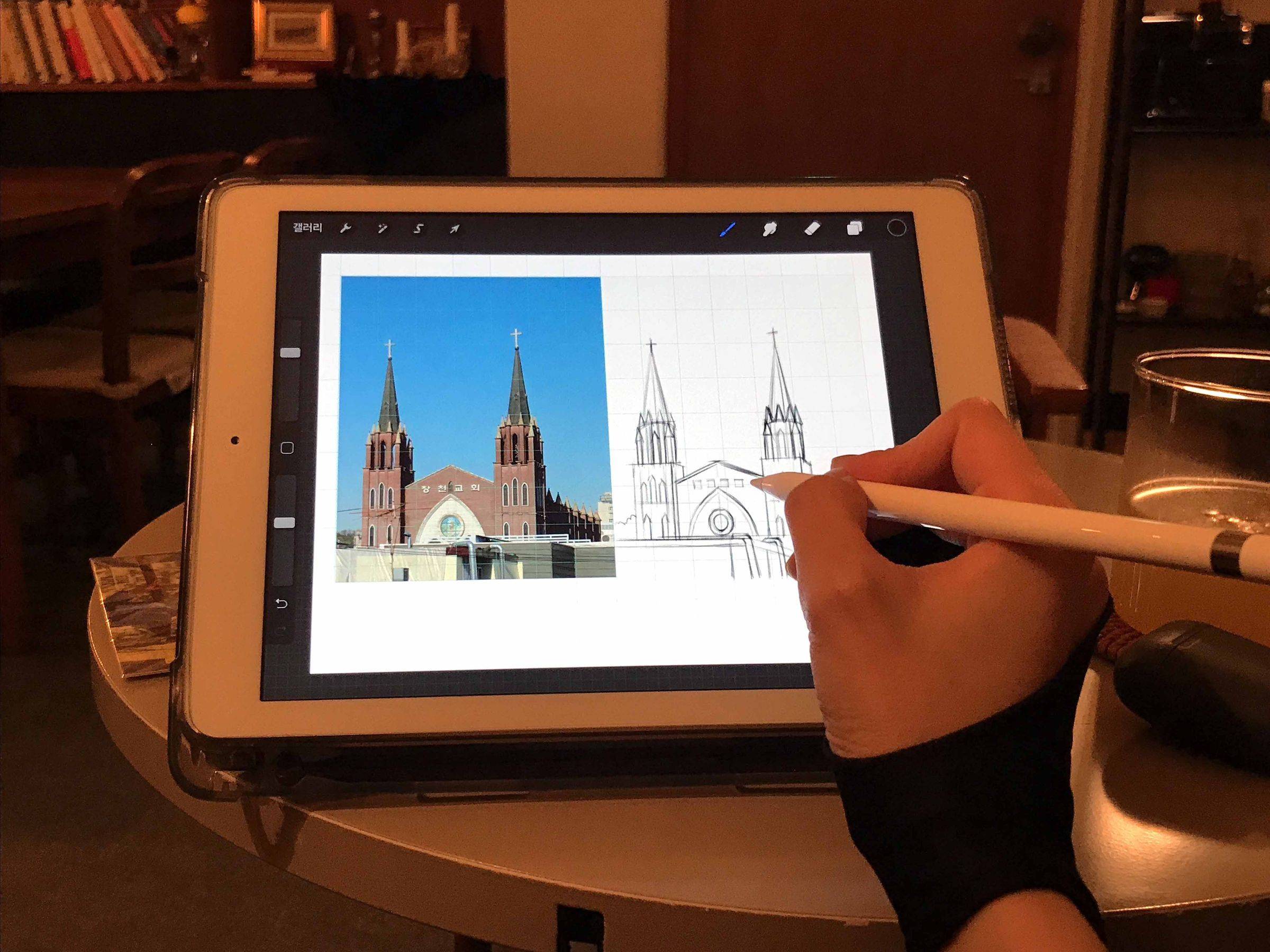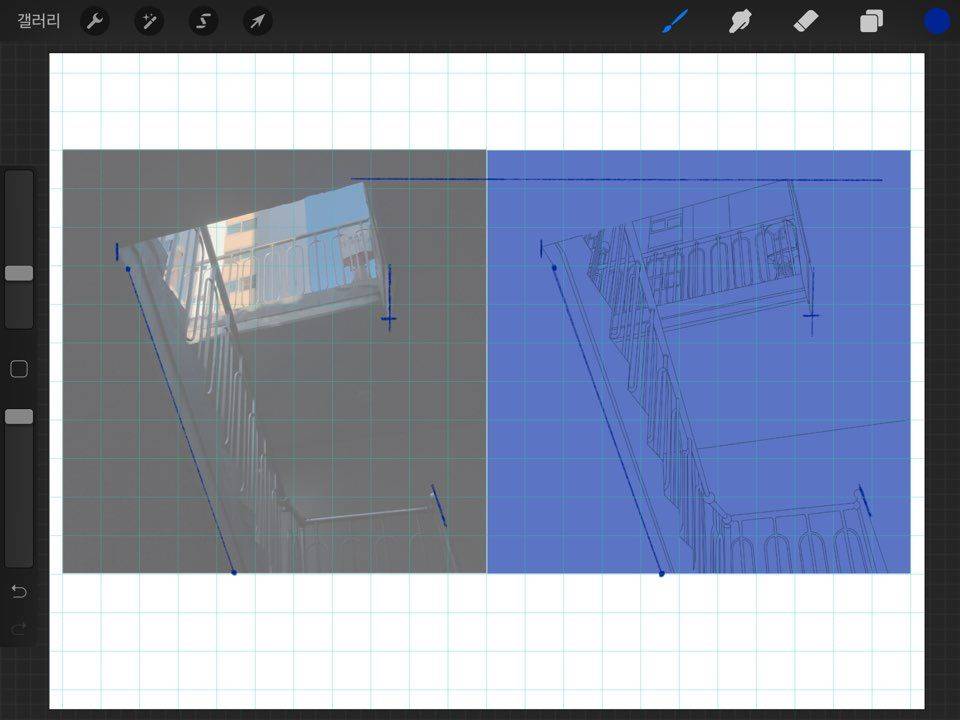 How to sketch using the grid
After choosing a photo to draw, the first thing you must do is a sketch. Sketching is important because it helps to organize the information needed when coloring. As important as it is, there are many people who struggle with sketching.
Don't worry, that's why I have prepared a detailed curriculum with perspective theory and sketching techniques to help you out!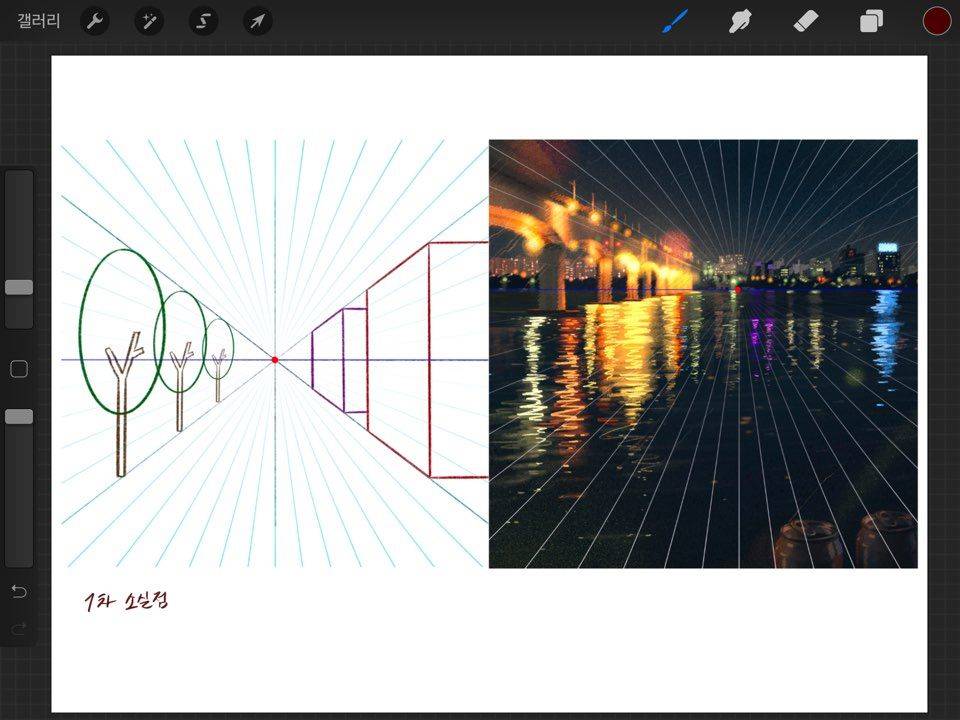 Simple perspective theory for drawing the background
2. Coloring that captures mood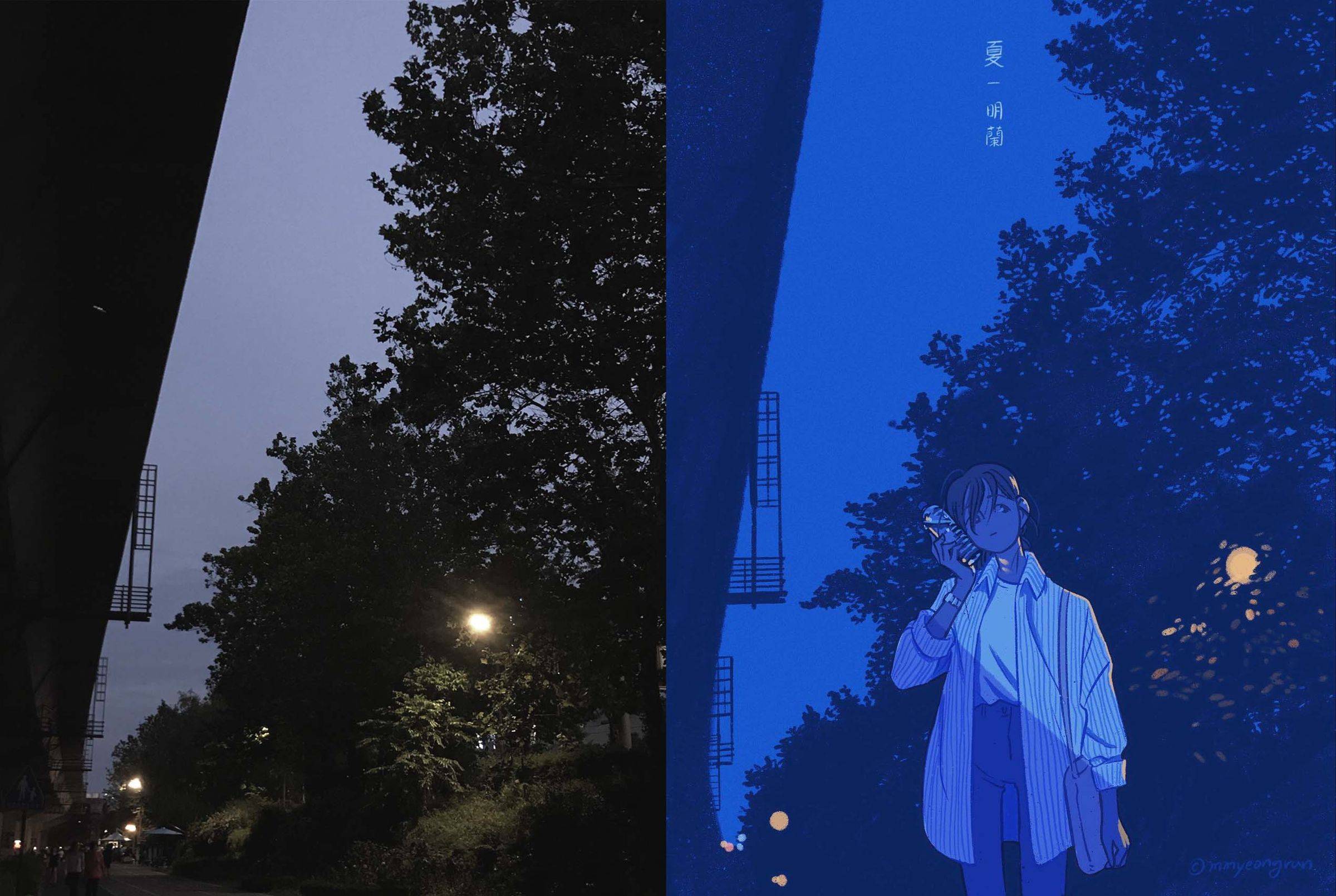 Color determines the overall impression of images. Rather than directly using the colors as they are in photos, you should choose colors that effectively create the mood that you want to portray.
So, in the class, I will talk about basic color theory such as the three elements of color, base color, complementary colors, and various tips when using color.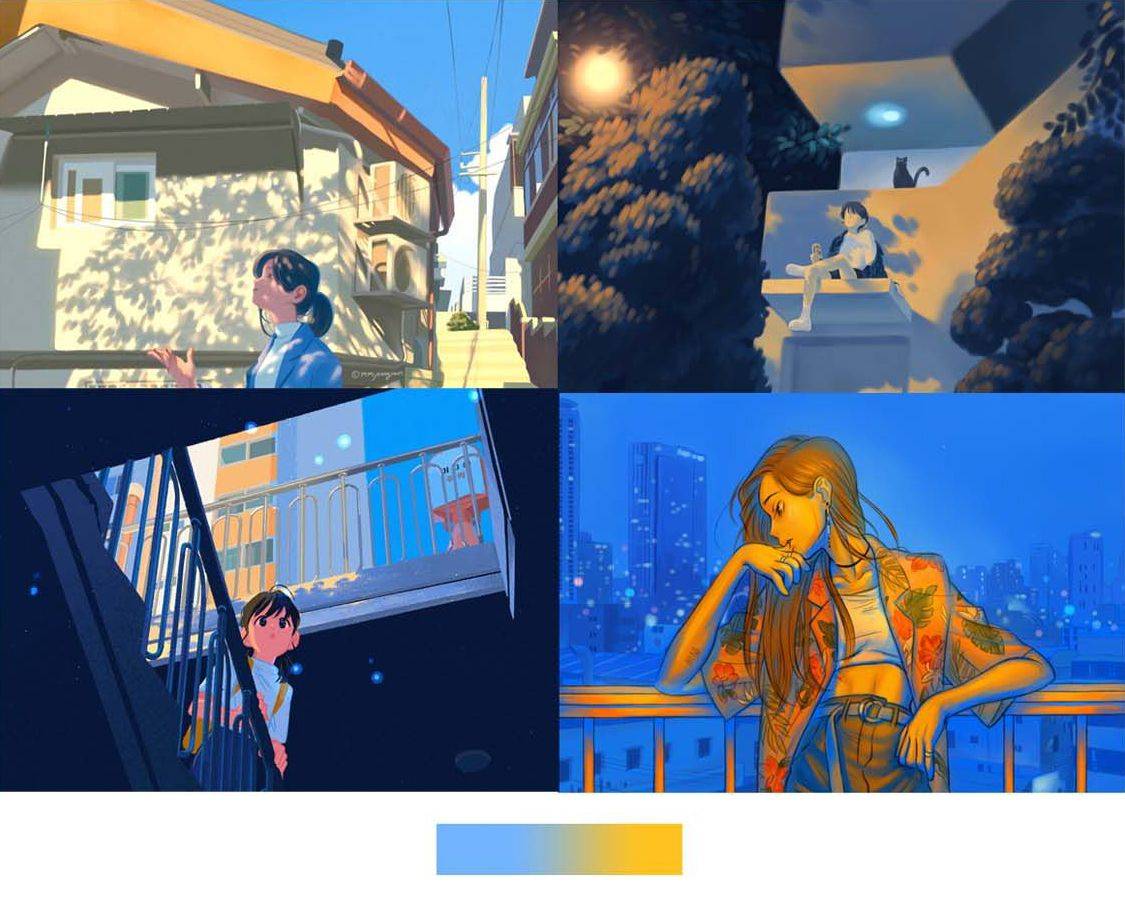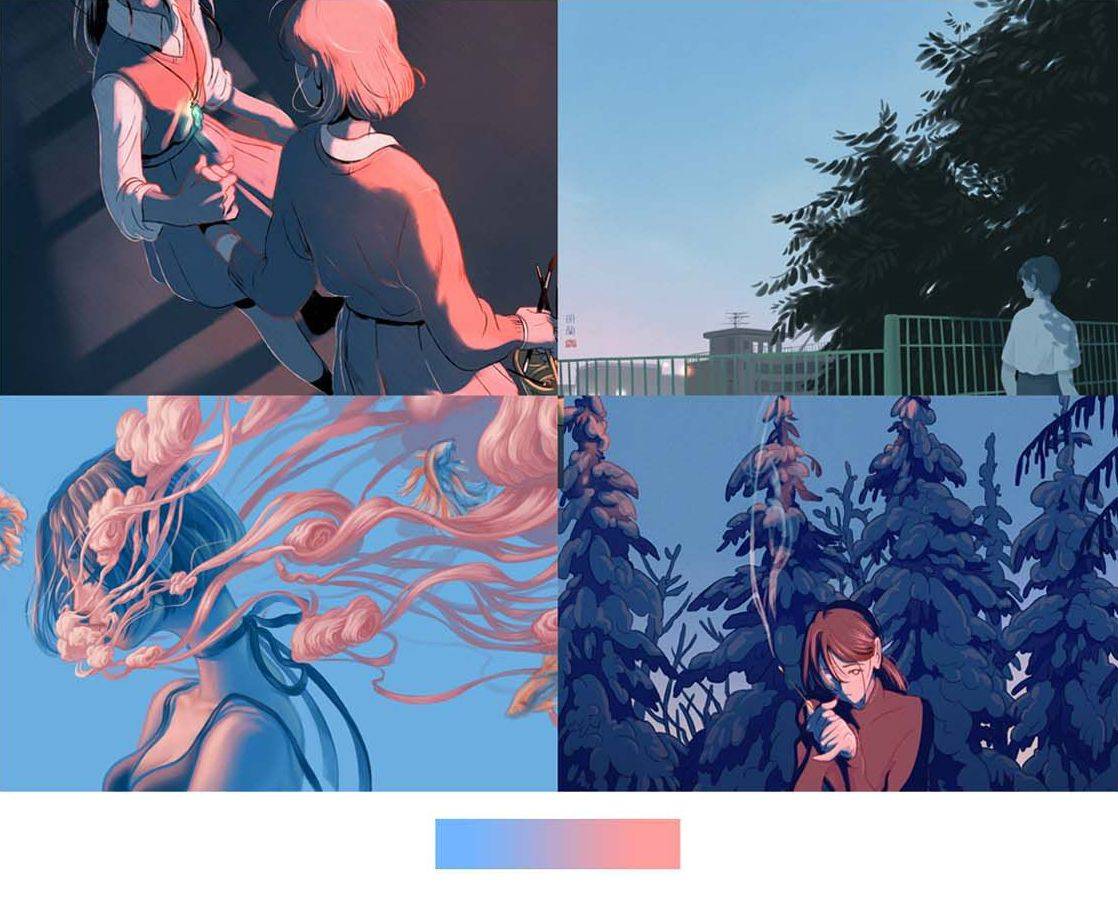 3. The effect of using light and shadows

Drawing with light
As a photograph captures the light at the exact moment the photo is taken, the expression of light is important when drawing illustrations. Light changes indefinitely with time, season, place, etc. Once you understand how colors change with the change in light, you will be able to expand your capacity to express atmospheres.
One of the best features and advantages of digital drawing is "Drawing with light." With hand drawing, you draw using a brush or pencil, but in digital drawing, you draw using light on a luminous screen. Therefore, I think that digital drawing is most appropriate for expressing the light in pictures taken on a digital device (dslr, mobile phone, etc.)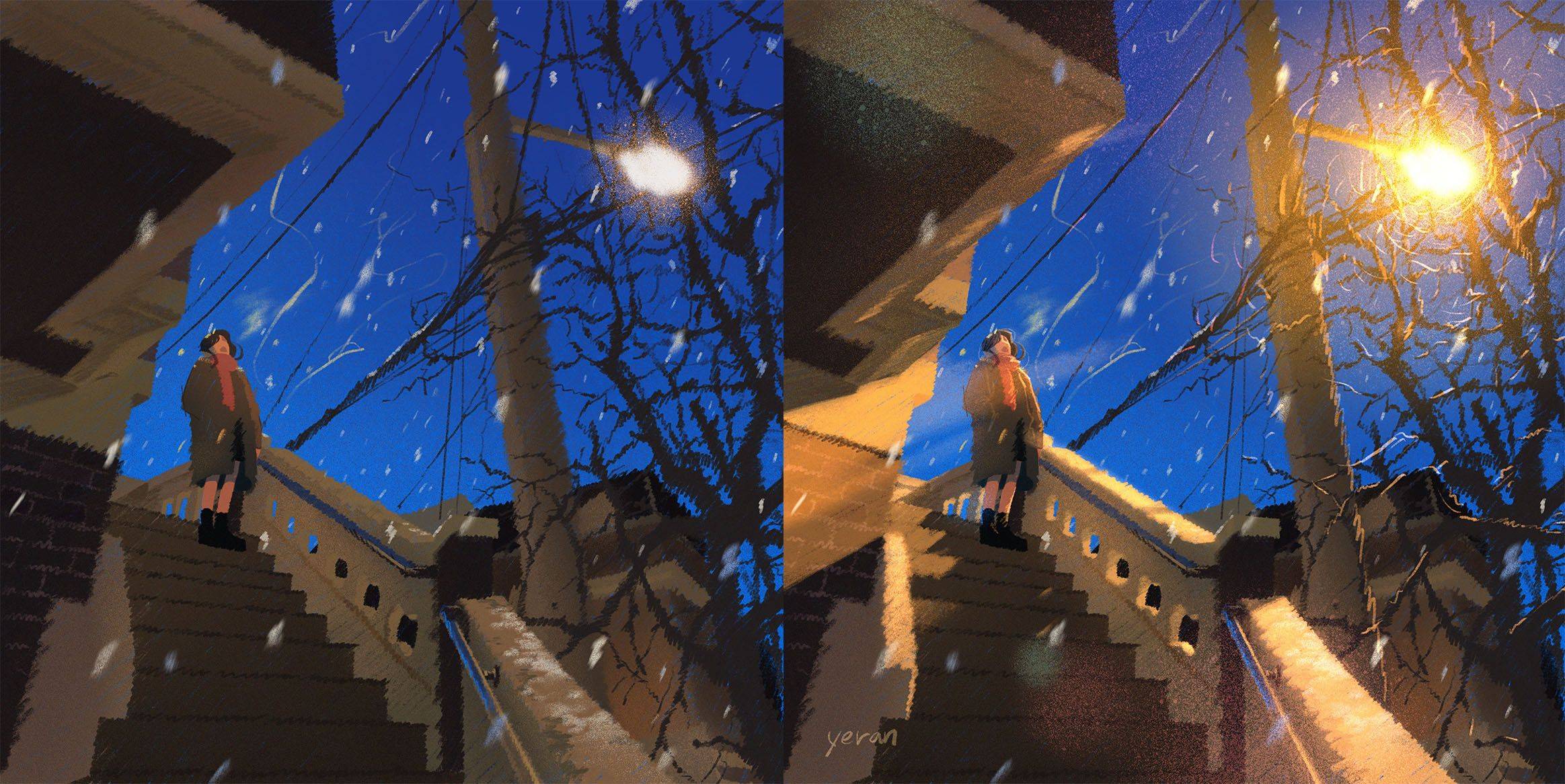 Before / after adding light with the blending mode on Procreate
One way to maximize the expression of light is the blending mode on Procreate. It makes it easy to express darkness and light and it helps colors look richer as well. I'll show you the many ways you can use blending modes.
Complete illustrations that capture light and shadows
Illustrator Yeran