Pixel art drawn with iPad Pro Create
15 Class Projects
It takes about 20 minutes to complete one class project.
pixel GIF, motion cycle

Hands-on, creative pixel art

Hands-on, creative pixel art

Retro sensibility, cat sleeping on TV

Memory-based amusement with patterns

outdoor background, snowy landscape pixel

Indoor background, cafe full of coffee smell

Drinks drawn in stages of color

How to draw bread in various colors

Friends drawing at 80px

Drawing my character in 60px

How to draw a watermelon at 40px

Making pixel goods, pouches, eco bags, and stickers

A classic retro game of memories

Create a phone wallpaper
Learn about pixel brushes and px canvases
Learn about Pixel Brush and px Canvas and know the know-how to store them unbreakable
Procreate UI and pixel art tips
Learn and apply the Procreate UI for drawing pixel art
40px - 120px Size Specific Features
Get used to drawing the look of pixel art according to the canvas size
Gradients and color levels as objects
Pixelize gradients and color levels
How to draw with lines and patterns
How to add lines and patterns to give a retro feel and mix with a regular brush to draw
Background pixels drawn in rich colors
Space pixel art depicting outdoor and indoor landscapes
How to add movement to an animation
How to move with pixel GIFs and how to create animations with music using free apps
How to turn my photos into pixel art
Learn how to express photos with pixel art
Crafting and collecting goods
How to make stickers, couple tea, and eco bags from just one iPad to making goods
Create a phone wallpaper
Collect the pixel pictures you drew one by one
Let's make your own wallpaper!
Hello!
Drawing a warm picture
illustrators
It's a sweet bean.
I'm currently doing 3 iPad drawing classes in class 101.
First, Everything about iPad illustrations that can be used as colored pencils or paints
Second, 5 styles at once! Dal Kong's iPad drawing
Third, Time to get to know a strange color, iPad color illustration
And I [My own iPad drawing]I published a book called.
There are many people who want to gain more diverse painting experiences with iPad through this class, so it's a new style of painting "pixel art"It was decided to produce.
I hope this pixel art class will be full of fun drawing with all of you ♡
A picture made with dots!
pixel art
Fixel artis not a line Dot (Dot)Draw a picture with. It's a painting style that even first-time painters can easily enjoy.
Pixel art, which is drawn by imprinting colorful dots, even if you don't have painting skills, 'whosoever"It has the charm of being able to draw in a fun and sensuous way.
Pixel art with friends and family at a cafe
Pixel art, which is completed by taking pictures, is a painting style that is popular among children and adults alike.
I love camping, so I often go there, but if I just carry an iPad, I can draw while watching a nice view, and at night I draw with atmospheric music!
Why don't you go on a trip or share the fun of drawing with your family and friends at a cafe.
With pixel art, you can spend time with more authentic conversations and more meaningful memories.
An iPad is all you need.
How to draw with Apple Pencil
You only need an iPad to learn pixel art with me.
Even without a heavy computer or programiPad'Wa'Procreate"Anyone can enjoy drawing if they only have it.
Pixel art drawn on a computer can only be drawn with care, so I would have often put it off for the next time.
I can draw a memorable game right away by just pressing the home button while watching a drama in a futon or in a place I want."iPad pixel art"
Start with a light heart now!
Pixel brush and pixel-sized canvas production
I'll share the pixel brush and show you how to create a canvas for each px size. Become a master of pixel art after being stubborn in class.
For those who are new to pixel art, 'Can I draw wellIt's true that I'm worried about ". So I'm going to draw cute characters step by step on a 40px canvas.
You can learn how to draw curves, how to draw straight lines, and the fun of coloring layers by layer.
I can draw a cat sleeping on the TV!! You'll fall in love with pixel art while drawing.
Pixel art with lines, drawing like a comic
A memorable pastime with a retro sensibility
retro pixel art with lines
Pixel art with lines has a more retro feel. If there are lines, I can draw neatly, and it's very easy to fill them with color.
The atmosphere would be even better if it had a cartoonish color contrast. Let's learn how to draw straight lines, draw fine shadows, and tips for using color in an atmospheric way.
Background pixel art drawn with rich colors
Pixel art without lines
Pixel art without lines has a richer three-dimensional effect. Pixel art that looks like this changes the mood depending on how the color is applied. Even if you don't draw a lot of shades, you can draw an attractive picture with just a few colors.
It's fun to move. Animating with GIFs
How much cuddly would it be if pixel art drawn on an iPad moved?! To iPad Pro Create animatingI'm going to work on it until.
Immerse yourself in the charm of animation where pixels move in the direction you want by knowing how to move while maintaining them without breaking, and modifying layers.
I'll even try to create an animation with music using a free app.
How to make new memories, use my photos as pixel art
Pocheon Dongmyeon Promenade
Let's draw the memories in my photo book with pixel art. I told you that painting skills aren't important in pixel art. I'll take the time to draw photos as pixel art by applying the knowledge I've learned step by step in each chapter before.
Stop drawing along! Now have the fun of drawing your own photos with creative pixel art. I'll give you all my own tips and know-how to get you used to it step by step.
Even a variety of goods! I make it easy and easy
Pixel eco bag
Pixel T-Shirts & Stickers & Pouches
Cell phone wallpapers for all models
I drew pixel art on my iPad, so I need to own one, right?! Mini eco bag with stickersI'm going to produce. In order to make a sticker, the knife line was complicated, and we had to do it on a computer, but we Create goods with iPad and directly with iPadI'm going to try it.
Stop putting down your computer's hassles and difficult programs! Your own goods made directly with the iPad! Let's experience it together now.
Retro pixel art, drawing, moving, and goods that you can enjoy all on an iPad
Let's enjoy making and gifting together!



View similar classes you might also like
Curriculum
Welcome
Welcome to Dal Kong's iPad Pixel Art Class!
BONUS
retro classic game animation
CHAPTER 1
Procreate UI and preparation
CHAPTER 2
Warm Up - Draw Pixel-by-Pixel
CHAPTER 3
How to draw pixels as objects
CHAPTER 4
Retro sensibility, line pixel
CHAPTER 5
Background pixels drawn in rich colors
CHAPTER 6
Moving with pixels and GIFs
CHAPTER 7
Live and create your own pixel art
Outro
Congratulations on being stubborn!
Creator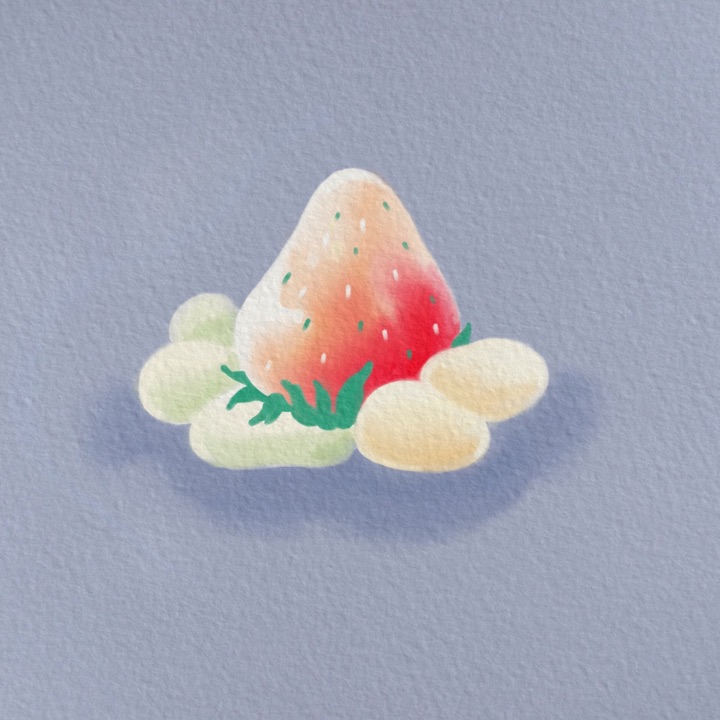 Dal Kong
Hallo I'm Dal Kong, a creator who draws a warm everyday life. I graduated from American University and have been teaching entrance examination art for over 10 years to students who have the same dream as me. We are also running several iPad online classes. It's the thoughts and feedback that many people give me while looking at my paintings. I created a class to share my warm painting know-how with grateful people. In the future, we hope that you will have a variety of 'painting experiences' to find your own paintings. Express your paintings!
http://www.yes24.com/Product/Goods/91869102