Developing Drawing Style
Learn how to create your own artworks and develop your own drawing style.
All the Tools in My Toolbox
Learn how to draw the architectural landscape from start to finish
The Progression
Learn how stages (each photo-pencil-ink-tone) lay the foundation for the next.
Handling Detail and Complexity
Learn how to use detail to enhance the scene, and not overwhelm it.
Confidence to Try!
Learn how to gain confidence and continuously draw by yourself.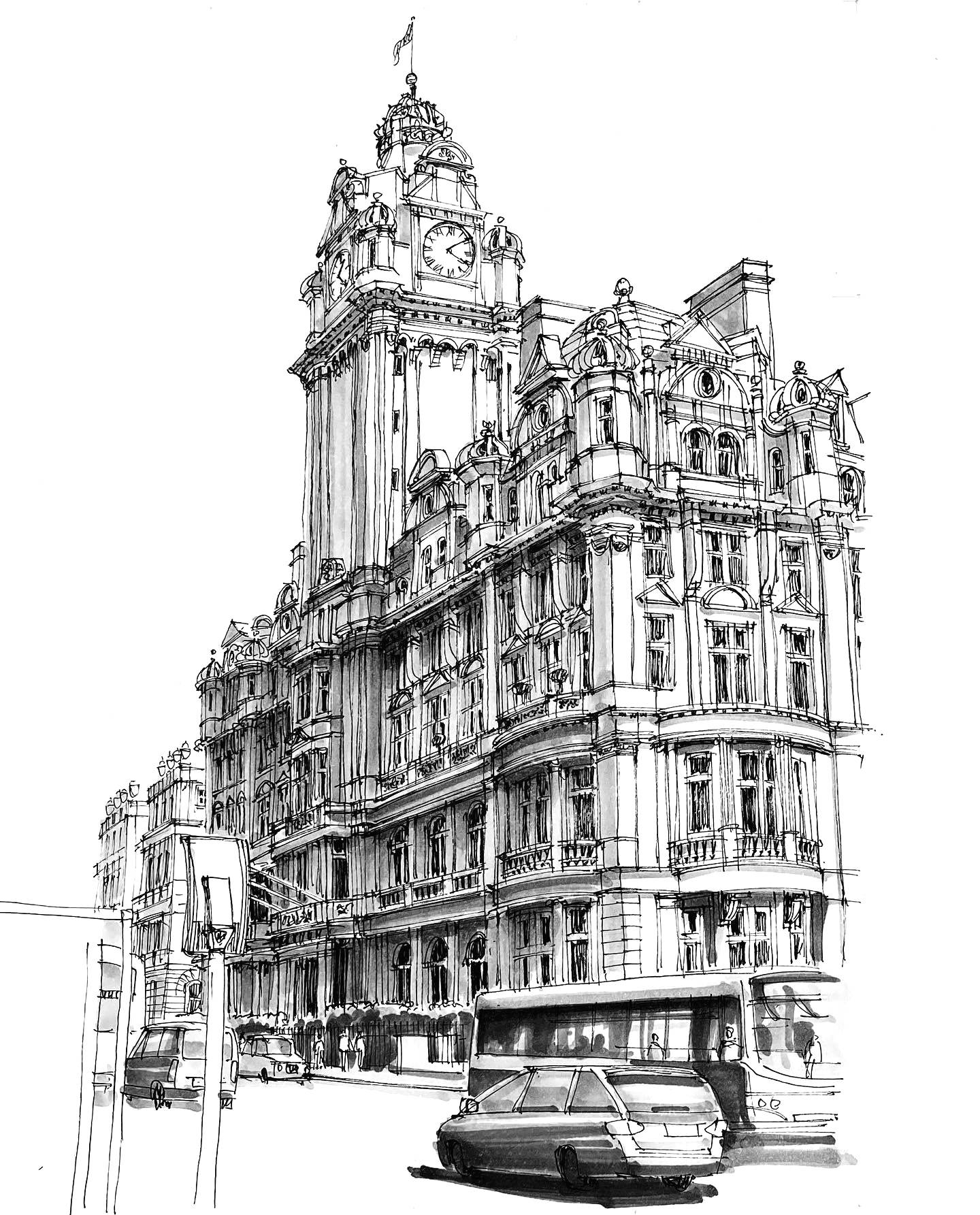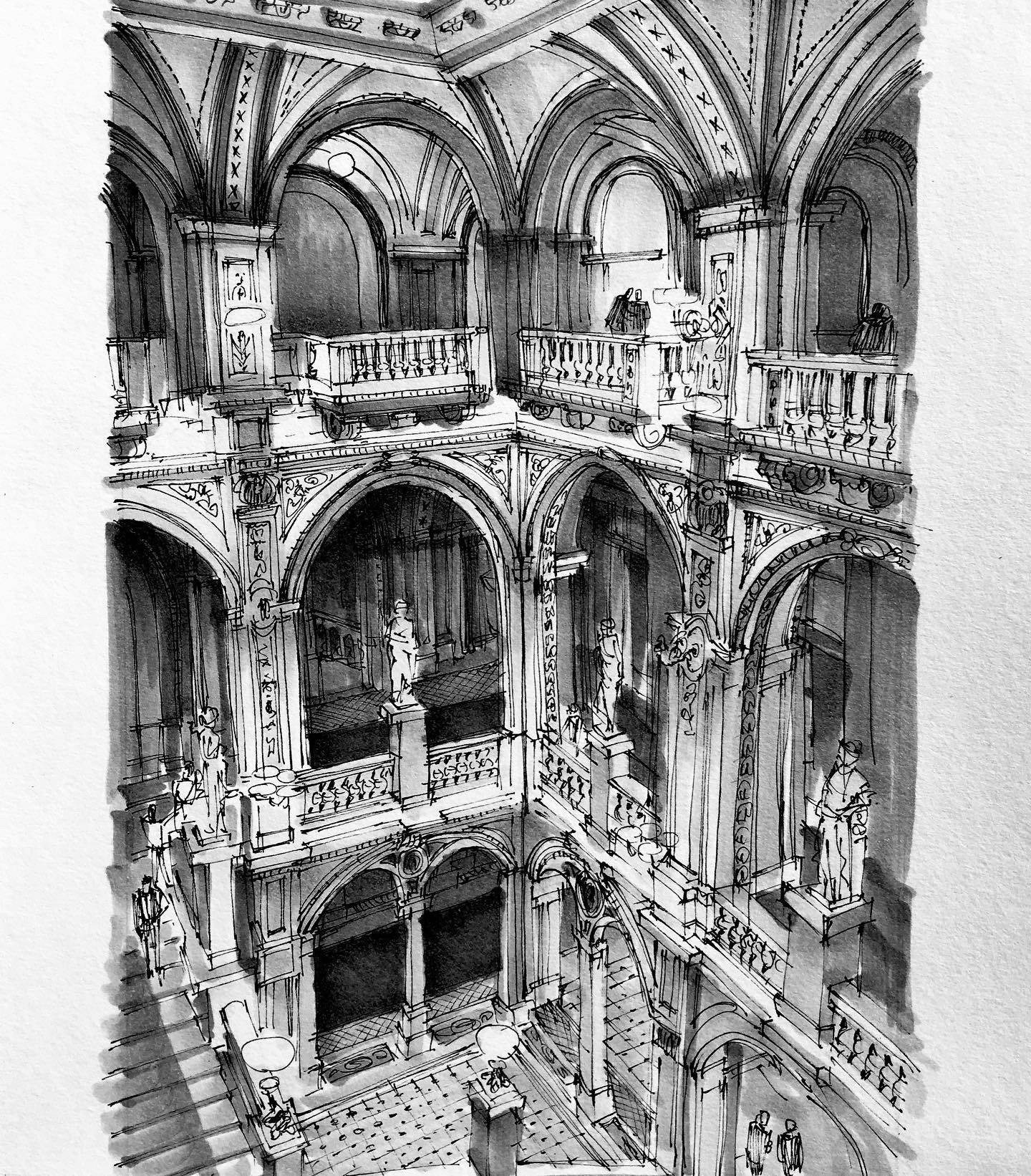 Do you dream of combining your love of drawing and architecture in compelling, monochromatic artworks? Do you want to capture the essence of architectural styles and locations from reference photos? Are you interested in exploring the possibilities, joys and challenges of this through a pencil outline over which ink line and tone is applied? This course will show you how to find a good starting point when confronted with the mass of detail in a grand architectural structure---and then how to move through the detail in a way which keeps the focus on the structure as a whole.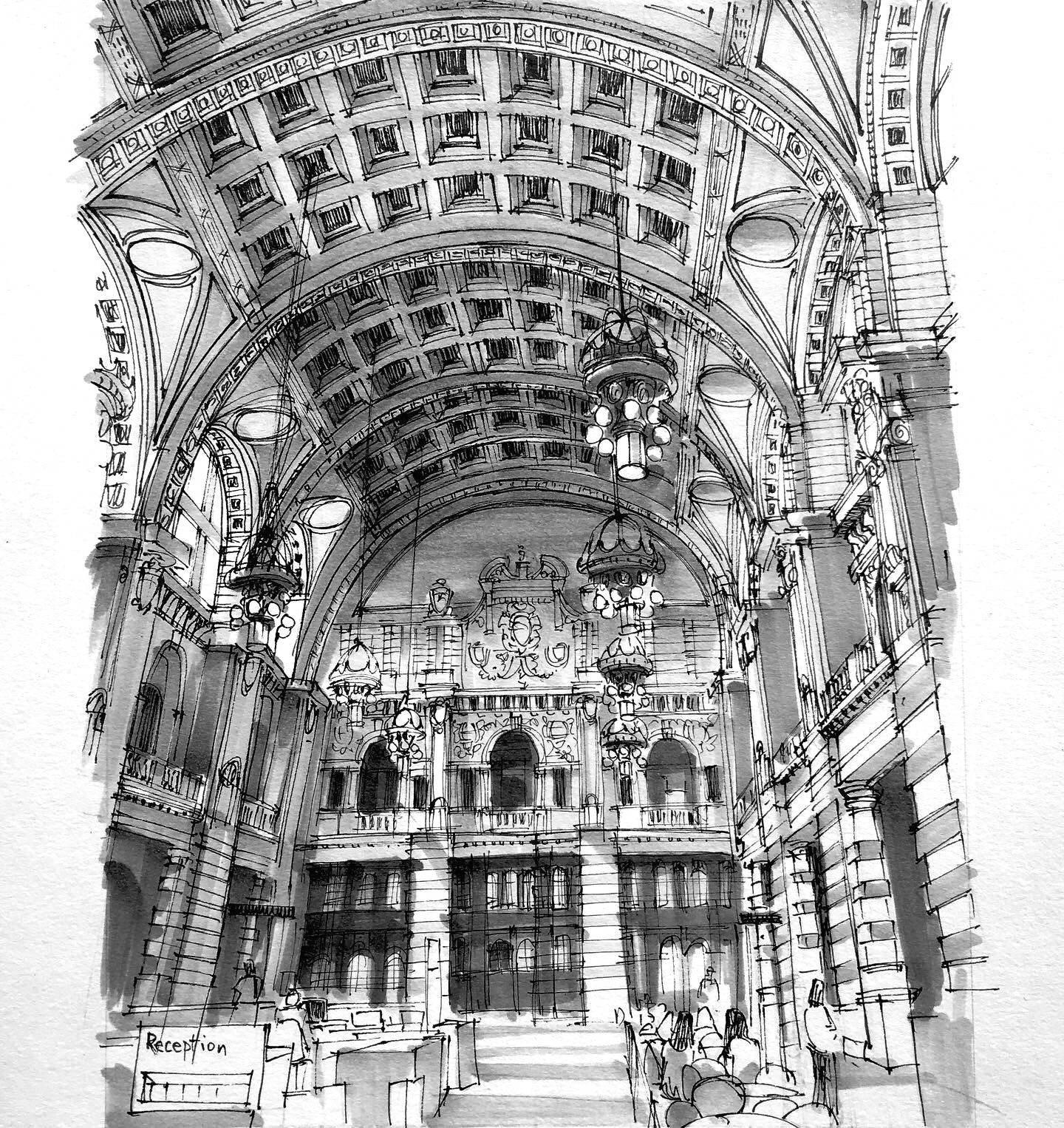 Most importantly, this course is about learning how to think when we draw: how to observe the details we need to see; how to reference from what we've already drawn; choosing what to emphasize; how to create the visual effect we want; and knowing when not to follow the photo.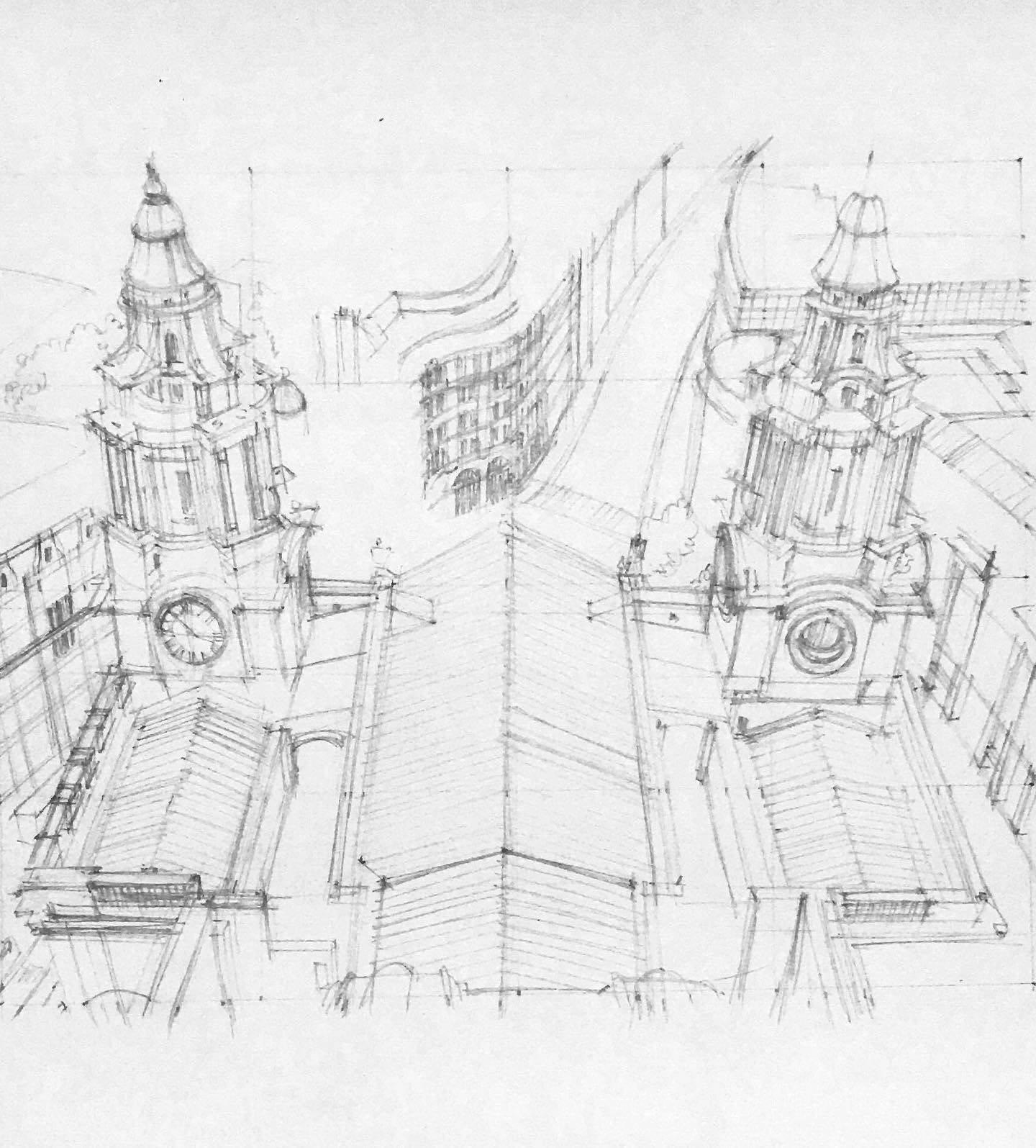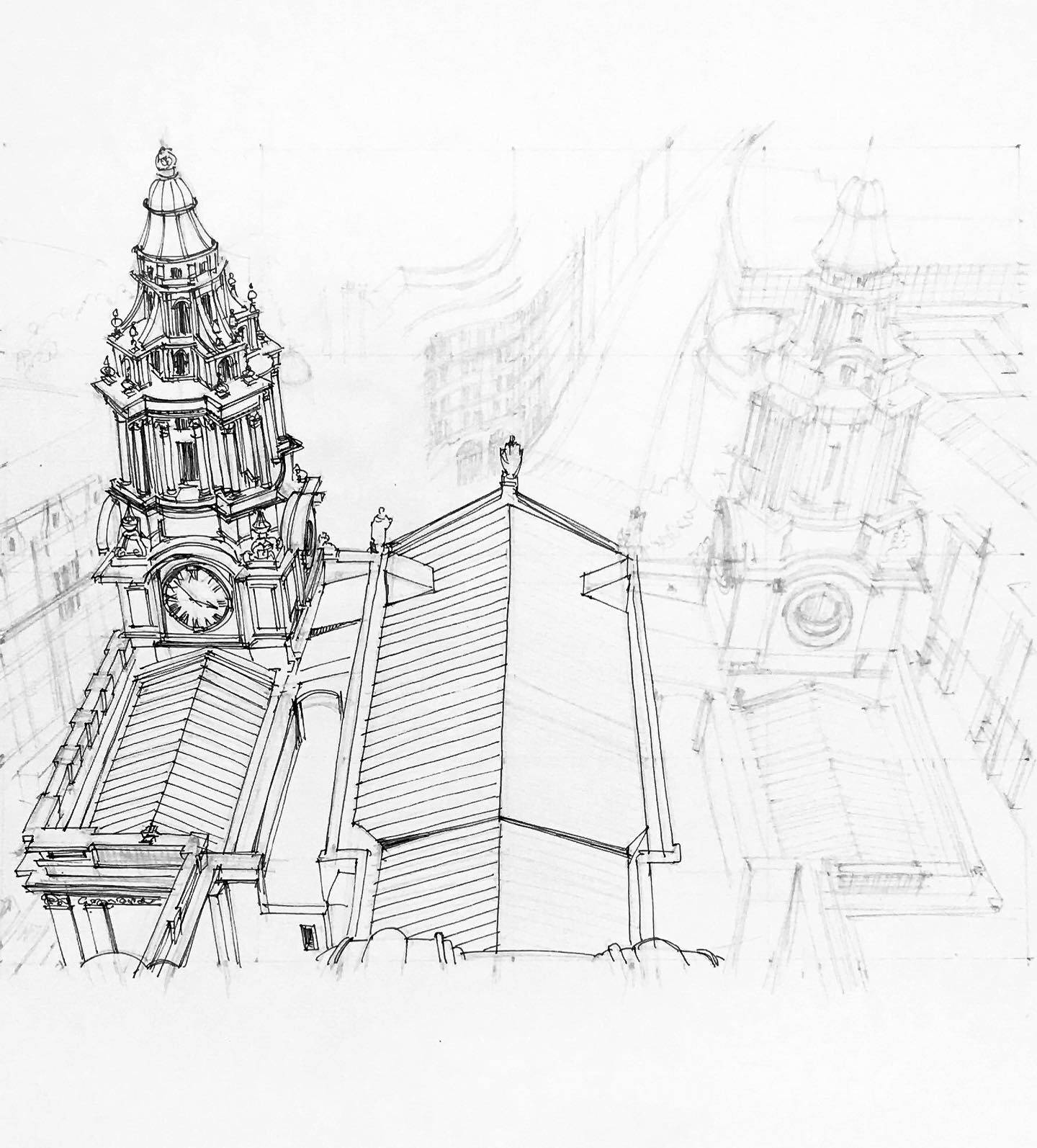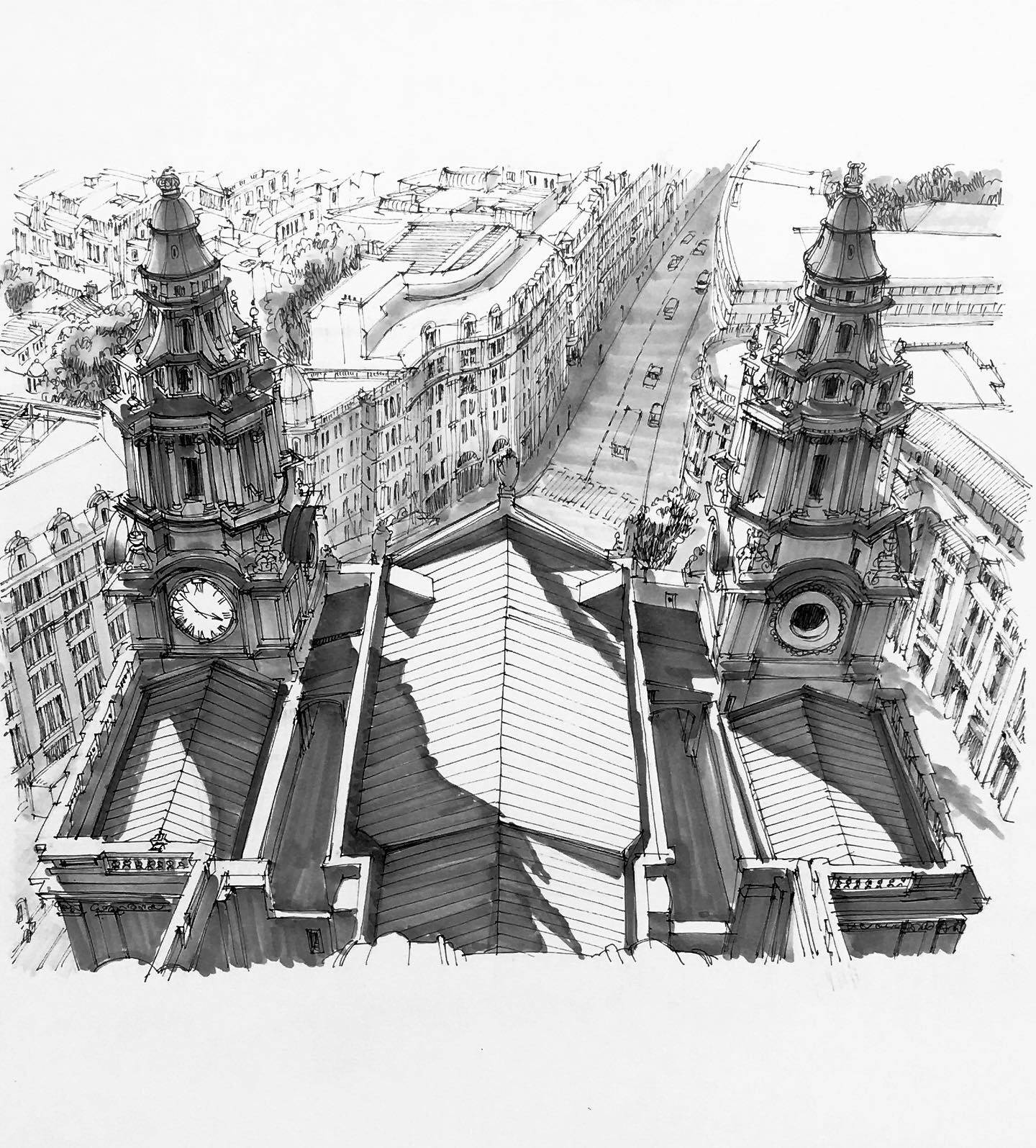 This course is for anyone wanting to draw architecturally detailed structures and scenes, particularly from photo references. If you often feel overwhelmed about how to start a complicated subject, the methodical approach of the material will help you begin.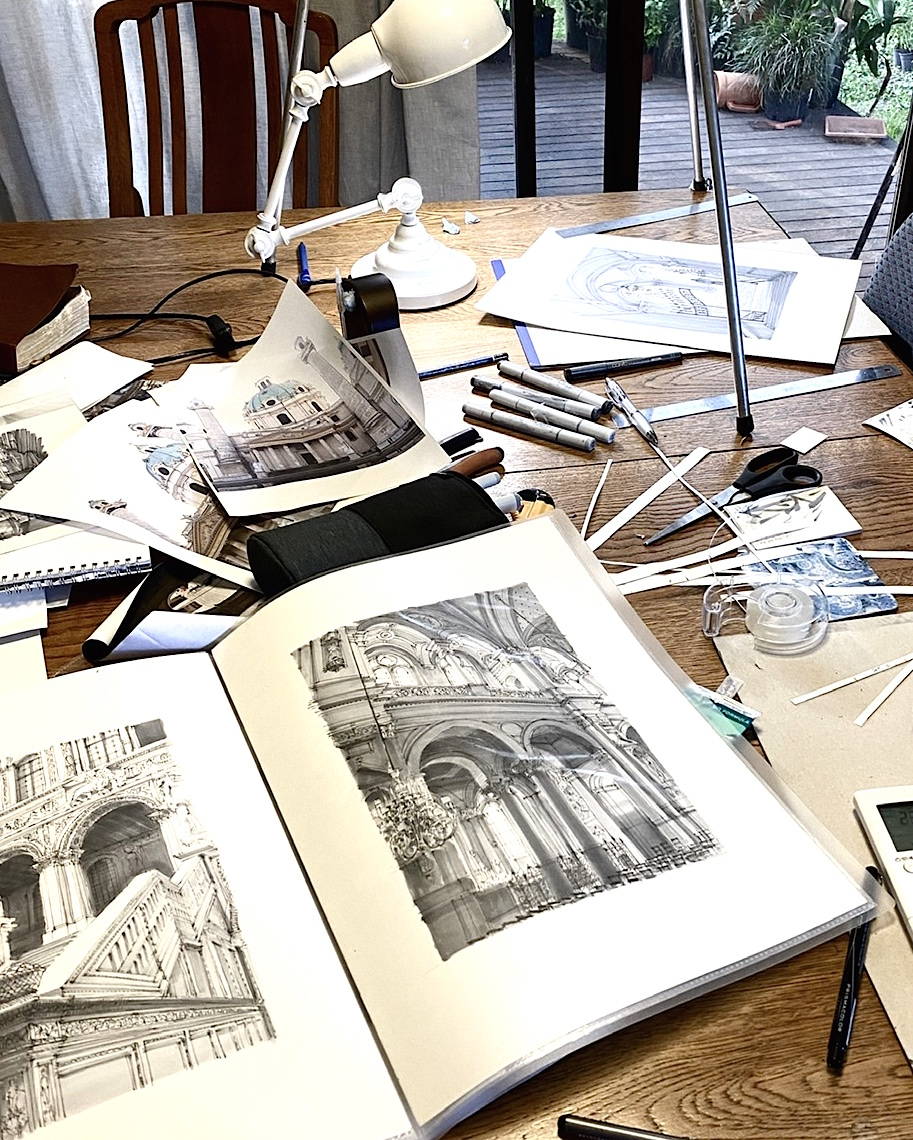 It is also a course for artists who want a degree of technical accuracy built into their drawing style. The material is developed and presented both for beginners in drawing architecture, as well as those with more experience.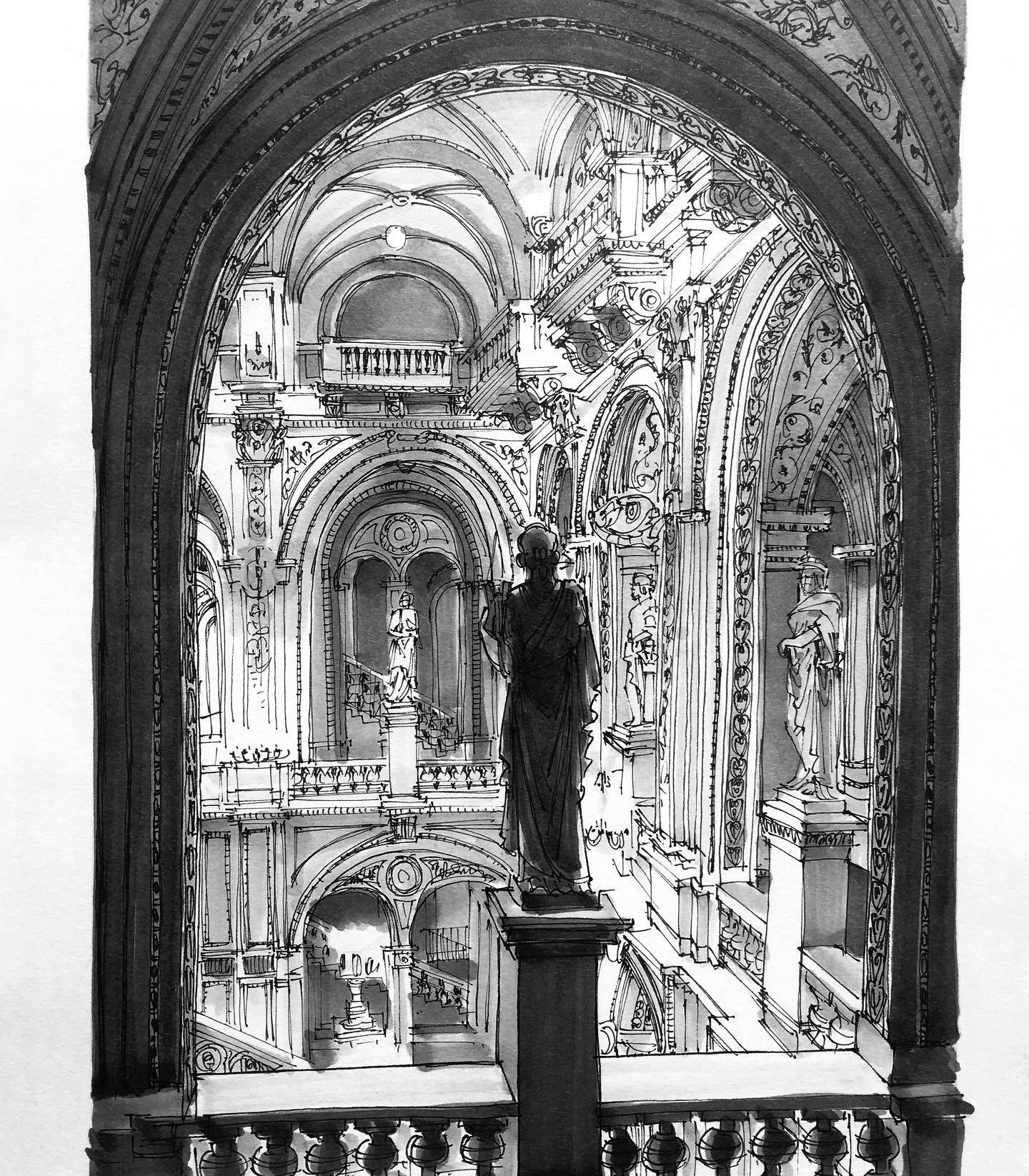 By the end of this course you will have a greater understanding and skill in drawing architectural subjects in pencil and ink from photo references. You will know how to analyze a photo in order to emphasize the qualities you want to capture in your drawing. You will have learned how to start your drawing, and then step through the various processes which will bring it to completion. You will have had the opportunity to draw the course project.
NOTE: Please kindly note that the creator's feedback for missions or replies to comments may not always be guaranteed.
View similar classes you might also like
Curriculum
1
A Great Subject For A Great Drawing
2
Technical Tools And Tips For Your Drawing
7
Bringing It All Together
Creator
Stephen Travers
G'day.
I am Stephen Travers, currently a full-time artist from Australia. I have done many things in my work life, from high school teaching, to running businesses and writing reports for government. Twelve years ago I started my art career painting Australian trees and flowers in oil paint. Drawing architecture has been a more recent and enthusiastic development. As a university trained teacher, I really enjoy helping people understand the process of drawing and applying it to their own unique drawing style. My experience as a drawing tutor with individual students has helped me understand the issues which are commonly faced when drawing architecture and have helped shape this course content. I have received many requests for an online course, and so I am glad to have this opportunity now.