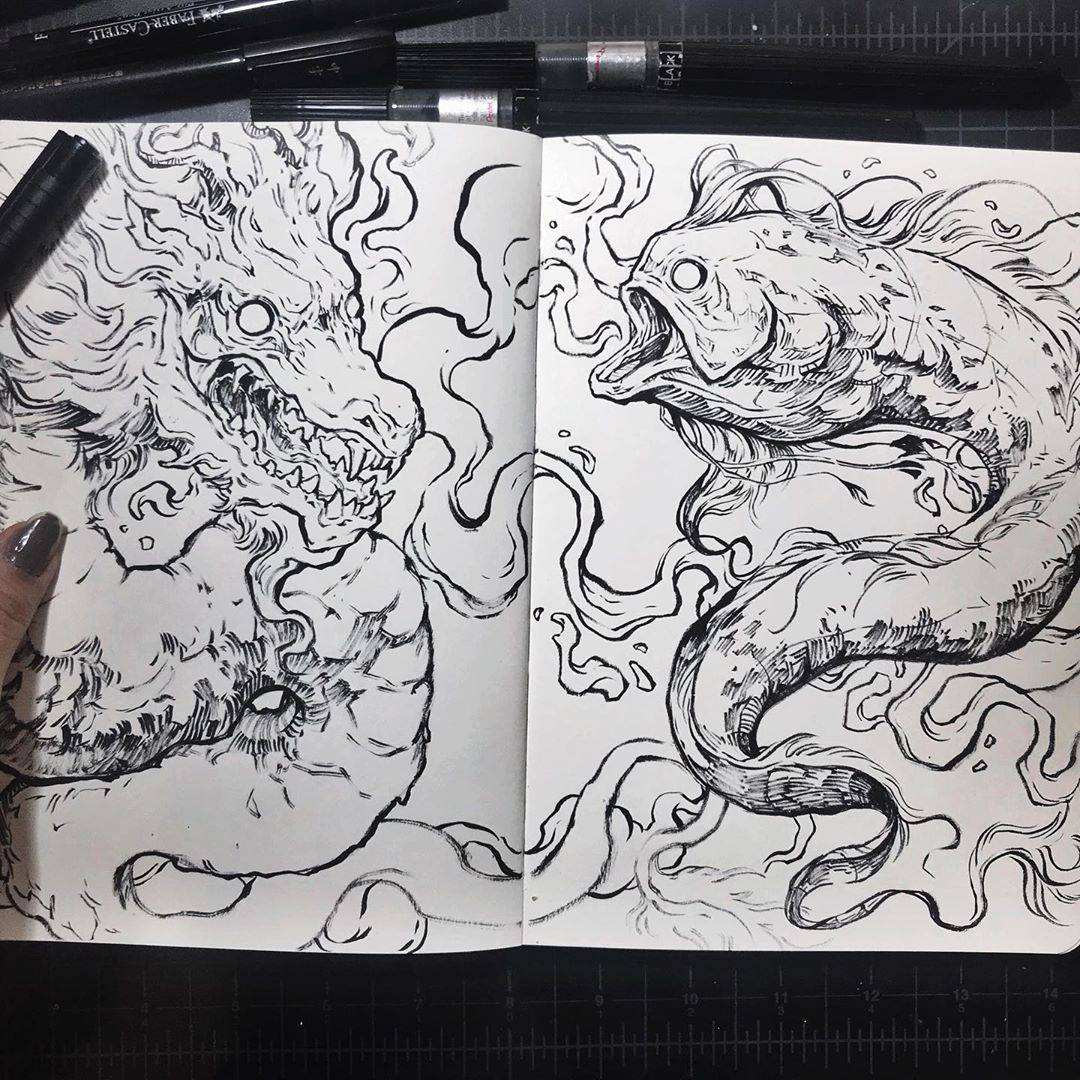 Class Summary
This course will take you through the process of learning how to sketch creatures both real and imaginary. Instead of learning how to simply replicate a drawing or photo, this class will teach you how to utilize reference and break down complex subject matter into basic forms. We will also cover skeletal structure, rendering textures, and capturing movement/poses to bring your sketches to life. We'll be exploring a variety of exercises to design creatures, using real animals as a foundation to maintain believability.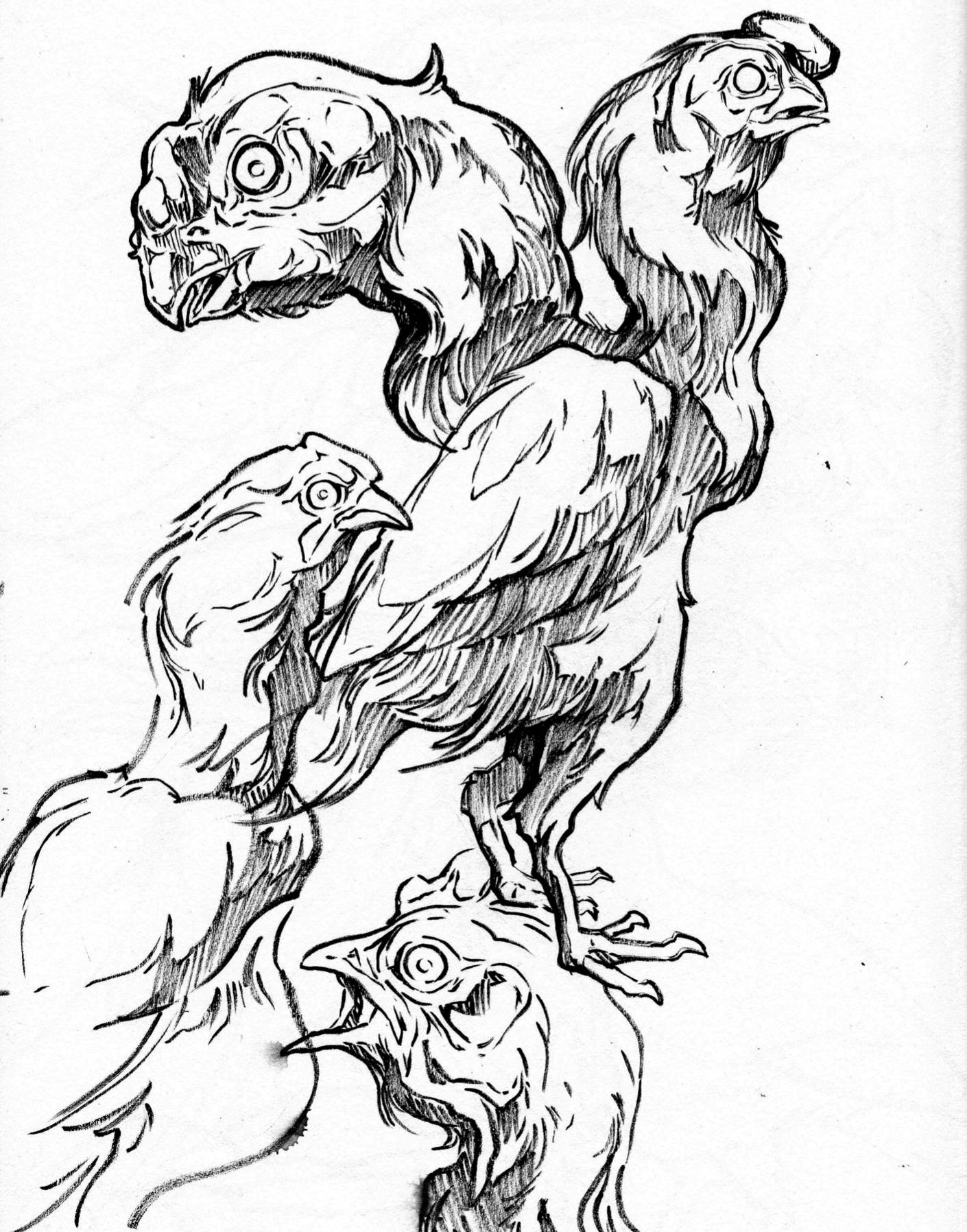 Class Takeaways
• Learn how to break down animals into simple forms, which will give you freedom to draw subjects from multiple perspectives
• Start drawing directly with ink, to render your sketches, and to compose layouts for presentation
• The course is project based, and will take you through the steps to design your very own creature!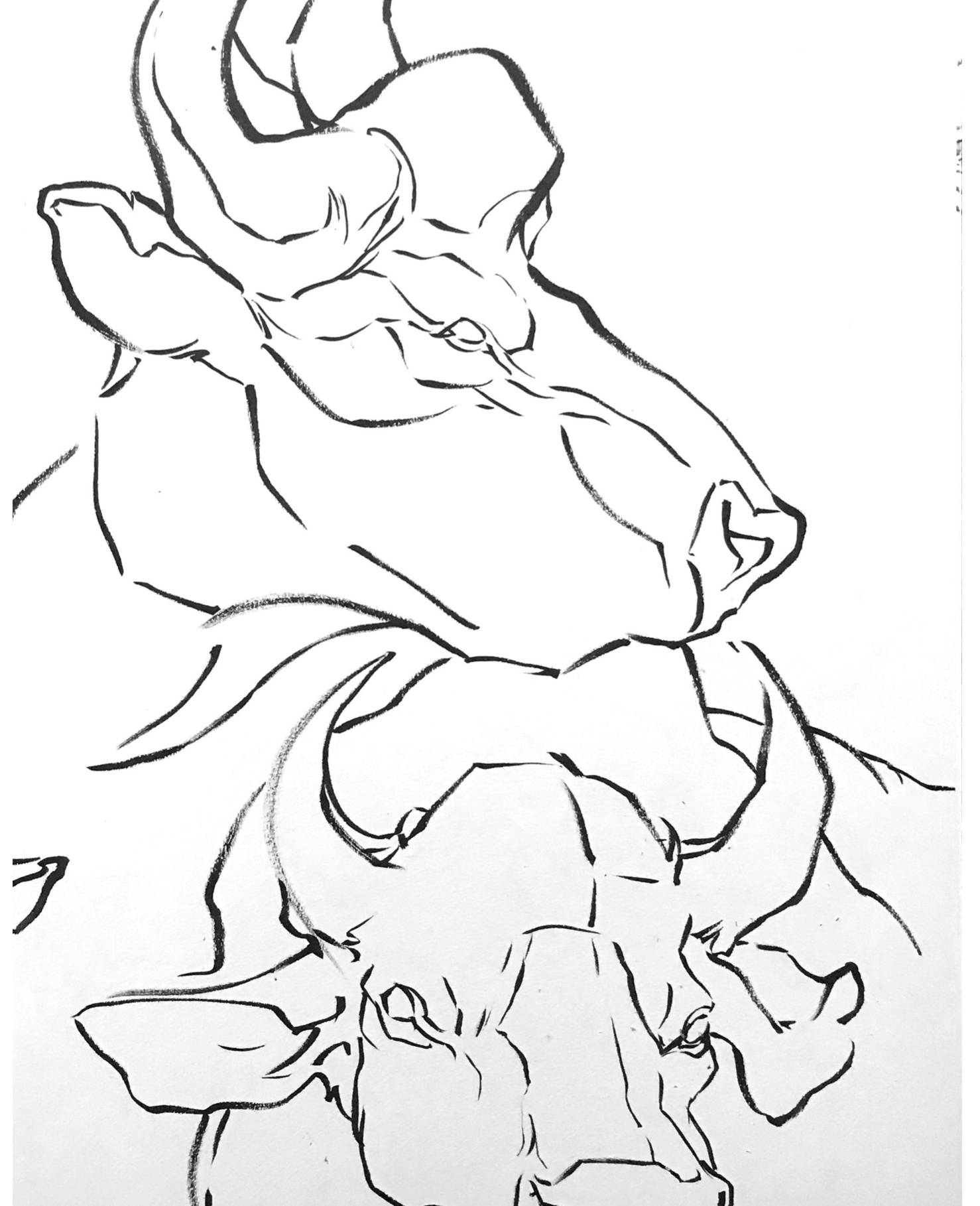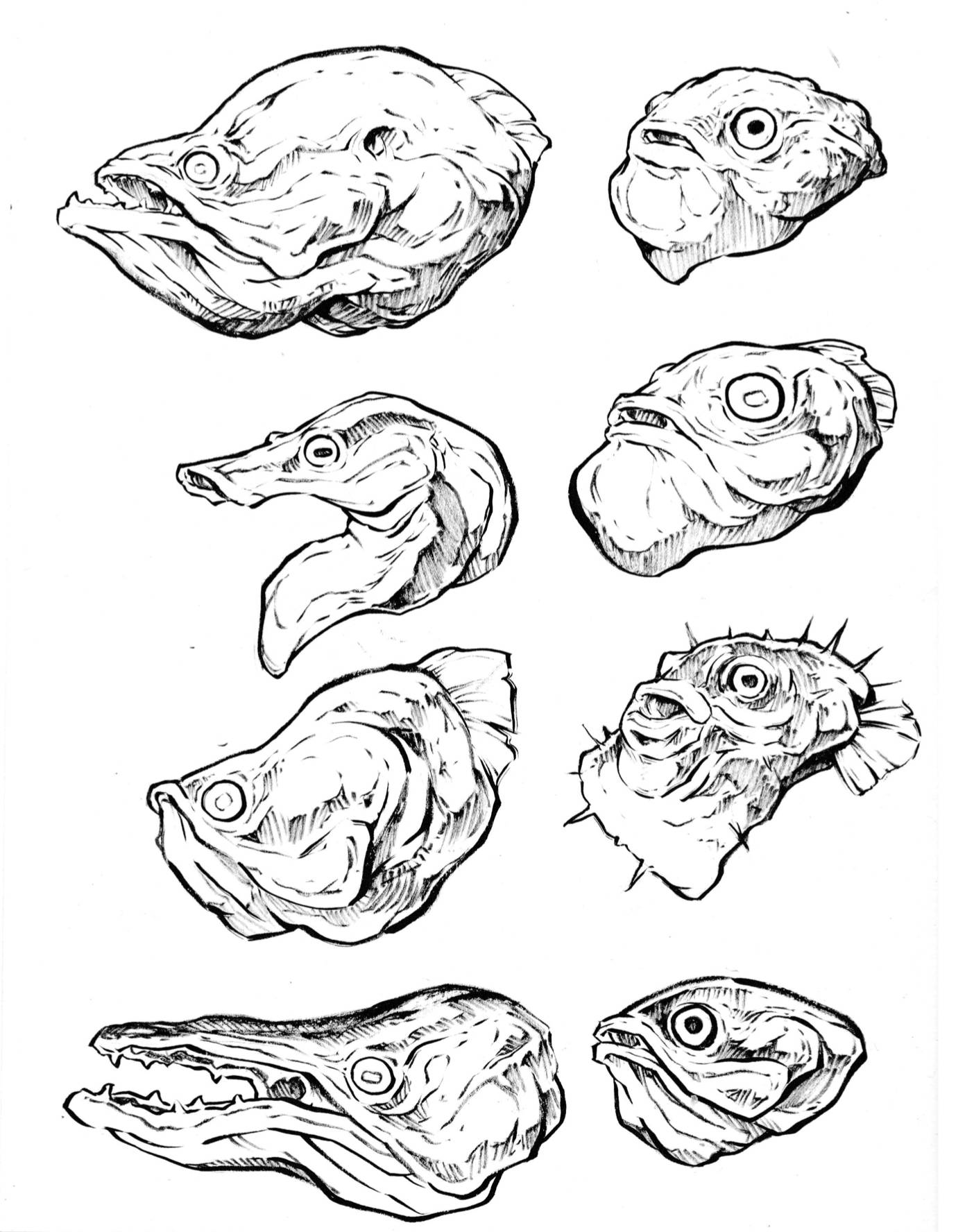 This Class Is For
• This class is for anyone who's interested in creating their own mythical creators.
• The class missions will help you bridge the gap between drawing from observation to imagination.
• Learn where to find, how to study reference and start building complex structure from basic forms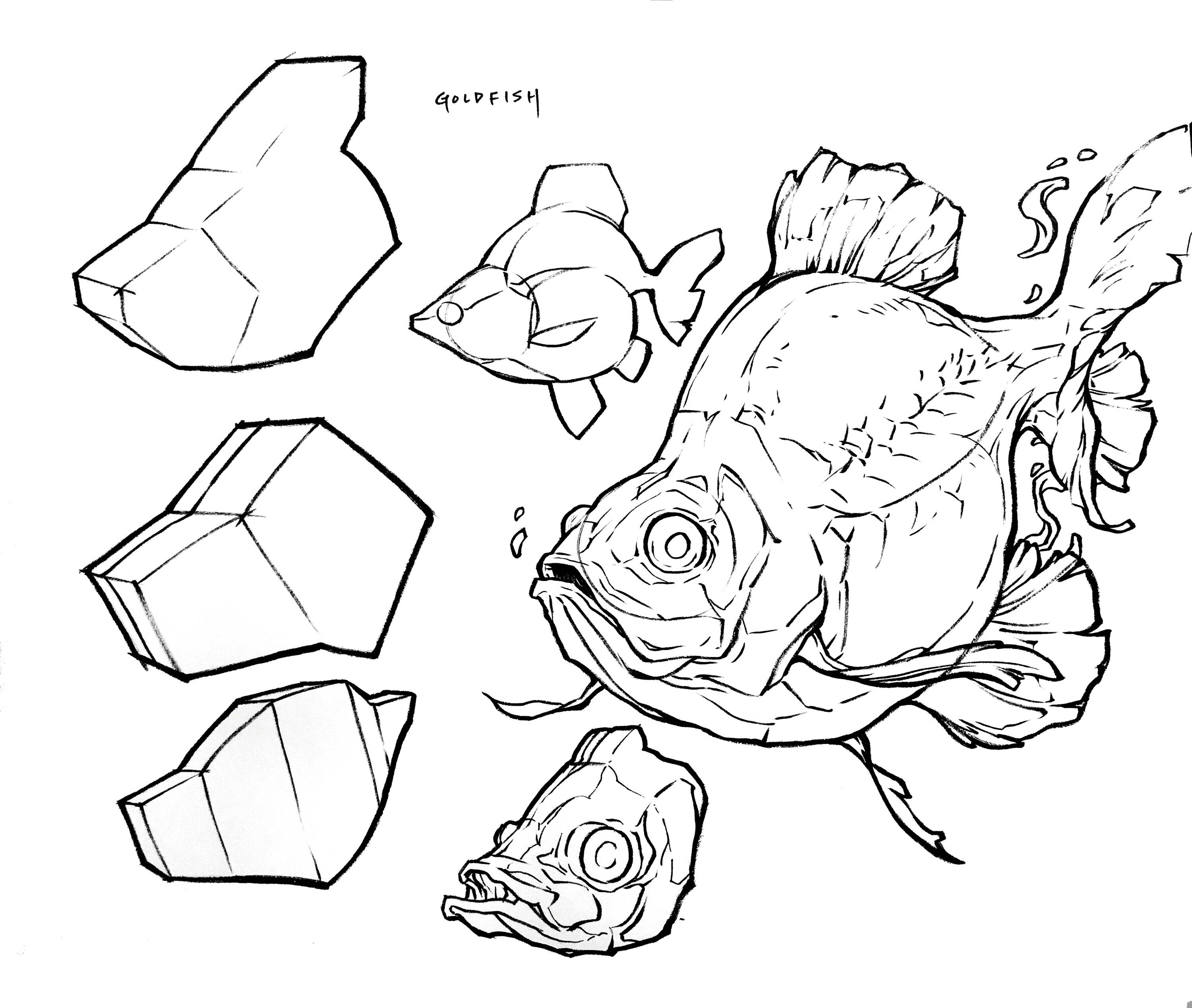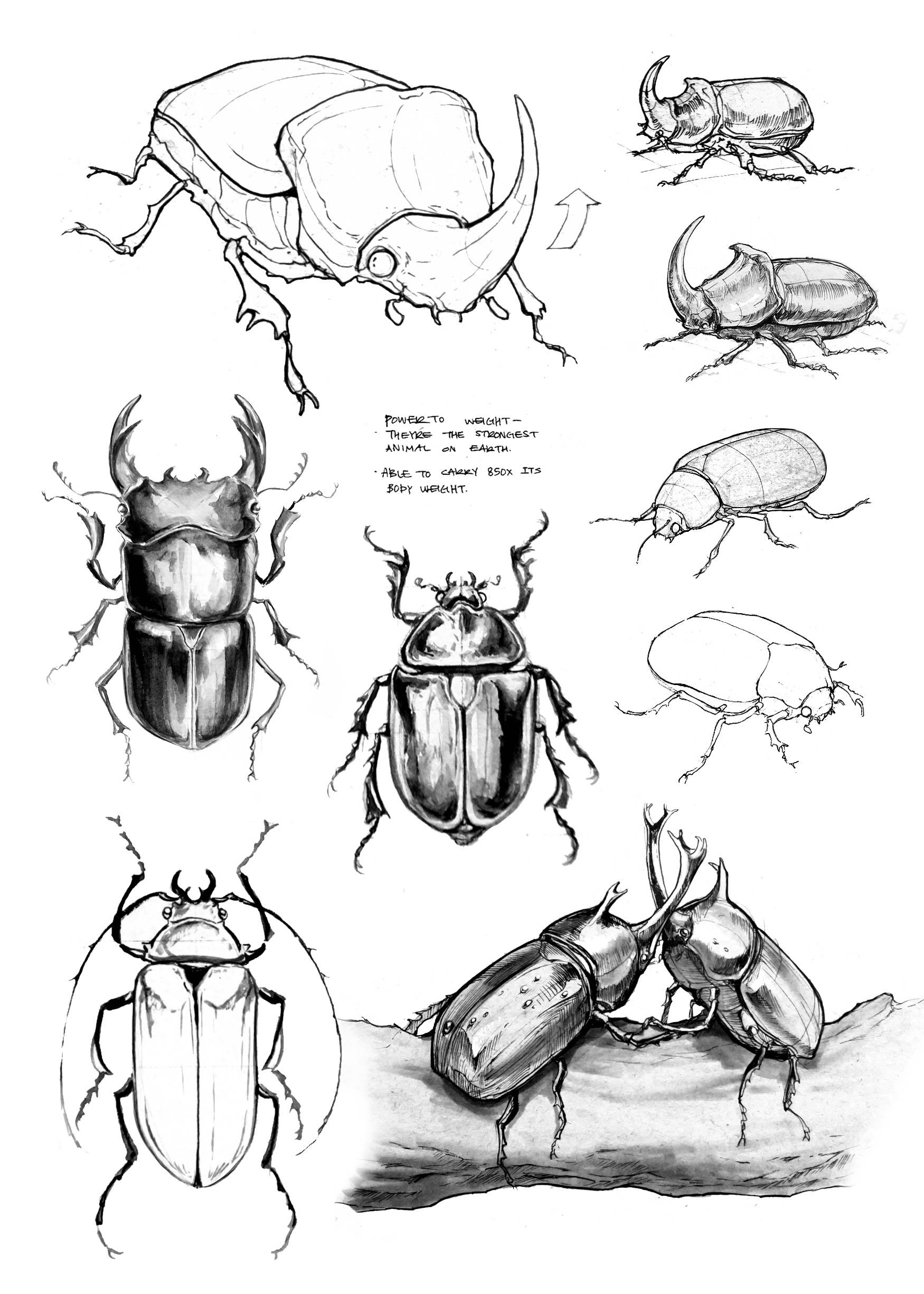 Class Requirements
Below tools will be used during the class. You can also order the All-in-one package to elevate the learning experience. (The tools are picked together with the creator for the classmates.)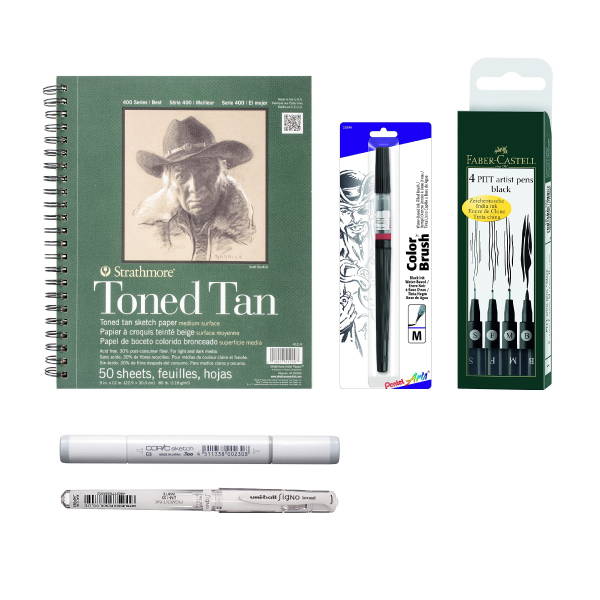 PENTEL Color Brush Pen Black
Faber Castell Pitt artist pens Black
Copic Marker (C3)
Strathmore Drawing 400 Series Toned Pad 9"x12" (Tan or Gray)
Uniball signo white gel pen
| 🛎 KIT FAQ |
Q. How does the shipping process work?
A. The kit will be shipped out within 24 hours after your order got confirmed, and there will be a cancellation fee or change from this point on. Each kit has a different delivery courier, so you cannot request a specific courior or delivery date.
Q. What can I do for a damaged kit?
A. We are keeping our products at the best quality possible, but if you received a damaged kit, you can contact the Help center for replacement or refund within a month from the date of your receipt. We cannot accept returns or exchanges without prior notice.
Q. Can I change my shipping address?
A. You can change your shipping address by contacting CLASS101 Help Center.
**Note: Changes are ONLY possible for orders that haven't entered the shipping process.
**Please triple check your shipping address
If your order is already shipped out, you CANNOT change your shipping address at the moment.
Q. How long does it take to receive my kit?
A. It usually takes about 2 weeks after your order is shipped out. You will also get a notification email where you can check your tracking number for the detailed delivery status of your order. If you still have concerns you can contact CLASS101 Help Center.
Q. What if my kit was delivered to the wrong address?
A. You can contact CLASS101 Help Center to request a "Change of address".
**Note: There will be an additional shipping charge for this process.
Class Highlights
• Learn how Sorie uses pen and ink, basic sketching principles, and rendering techniques to create dynamic illustrations.
• In this class, Sorie will be working directly with ink in order to build line confidence and practice line economy.
• It can be intimidating to go directly to ink without a pencil sketch underneath, but this method will train you to be more intentional with your lines.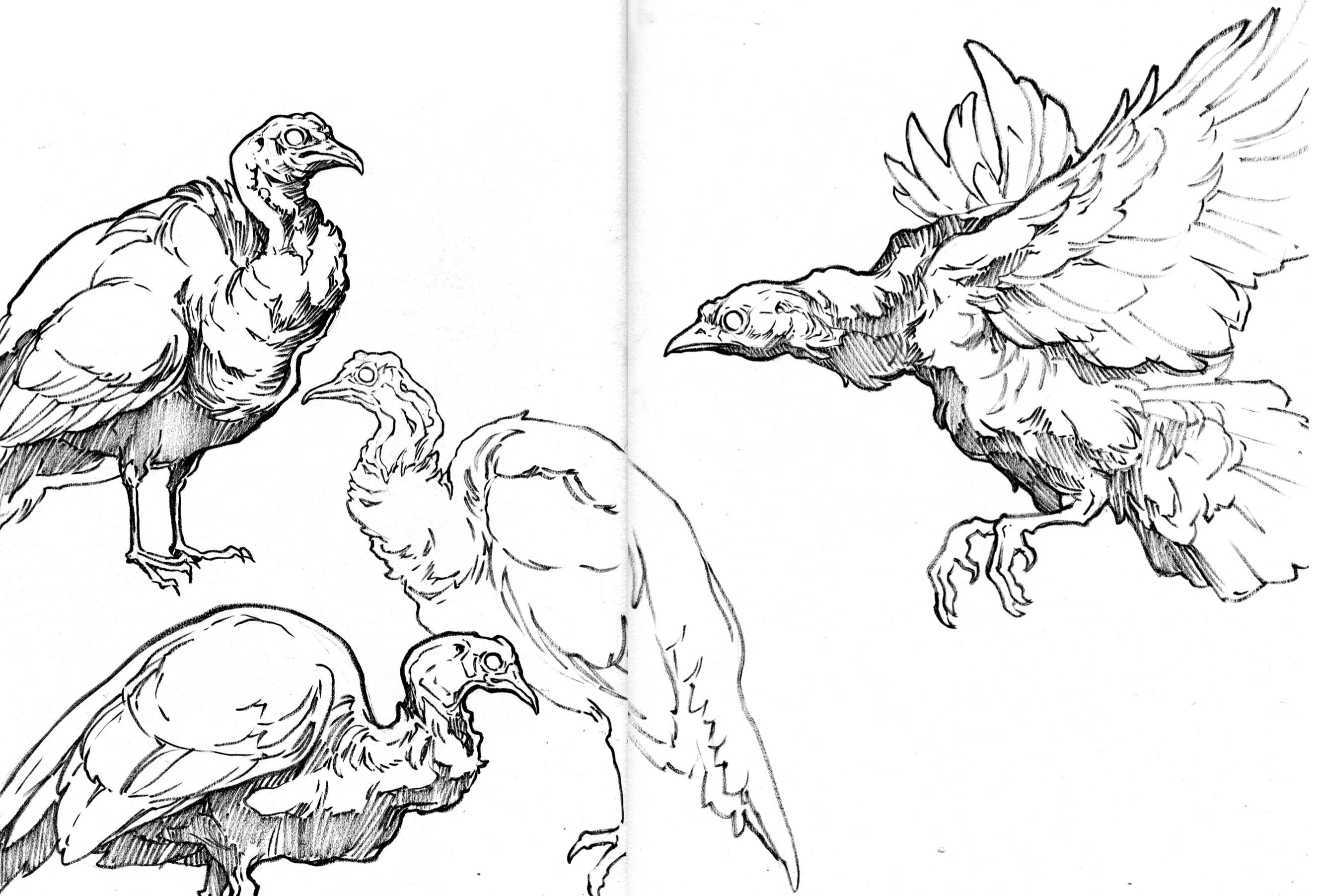 Curriculum
1. Introduction to the course
01:59
2. Meet Your Instructor: Sorie Kim
02:11
3. Introduction to Ink & Pen Drawing
03:42
1
Learning the Basics of Sketching with Ink
2. Line confidence and control
05:18
3. How to draw directly with ink
02:54
2
Breaking Down Complex Subjects Into Basic Forms
1. How to construct basic forms
05:20
2. Modifying and combining basic forms
03:36
3. Breaking down animals into basic forms
03:26
3
Rendering with Pen and Ink
1. Mark making and hatching
10:54
2. Lighting and Value
04:56
3. Applying texture and value to forms
04:22
3. How to utilize anatomical knowledge to sketch animals
03:33
5
Practicing Animal Sketching
2. Fish: Extra video
01:24
3. Marine invertebrates
03:43
5. Birds: Extra video
08:28
7. Retiles: Extra video
04:33
9. Hoofed animals: Extra video
07:07
11. Felines: Extra videos
04:42
6
Drawing from Imagination
1. Building your visual library
04:46
2. Posing and movement in animals
04:43
3. How to practice drawing from imagination
02:43
7
Learning How to Design Your Own Creatures
1. Research and conceptualization

03:42
2. Thumbnails and silhouettes
01:41
3. Proportions and Development
04:31
4. Applying Animal Anatomy
03:42
6. Rendering and finalizing your illustration
04:12
BONUS
How to find your style
1. Notes on stylization
02:02
2. Designing from observation 
04:03
1. Congratulations on Completing the Course
01:29
Creator
Sorie Kim
Hello!
My name is Sorie Kim, and I am an illustrator and instructor based in LA. I currently teach Foundation Sketching at Brainstorm School, and I have taught Animal and Human Anatomy workshops for Dreamworks Animation. I also have been working as an independent artist for the past several years. I've had the honor to show my work with Giant Robot, WOWxWOW, and Gallery Nucleus, and work with brands such as Tiktok and Pentel. I feel incredibly grateful to be able to do what I love full time, and hope to continue learning for the rest of my life.