MP soap gradation method
I'm going to use the inner soap to create the texture of the soap and add gradation techniques.
*** The classes of the expert matching platform 'Soomgo' will be revealed exclusively on CLASS101+. ***
About the class
Hello, I'm Inari, the soap maker of Pong. In this class, I think there are people who are wondering if they can make a nice soap with simple ingredients in a short period of time, so I have prepared a class where they can easily and quickly learn how to design MP soap.
I'll tell you how to make a unique and wonderful soap within 1 hour using its attributes. You can also create applied versions such as waves, glass, and jewelry. It's not an easy technique, but I'll explain it very easily, so anyone can follow it.
Course effect
You can learn the basic characteristics of MP soap and how to handle it using its properties
Using gradation techniques, you can make soap that looks like waves, glass, or jewels
You can make soap with a nice atmosphere with a stamp
Recommended classes
Those who want to make sparkling handmade soap
Those who want highly finished work in a short time
Notes before taking the course
Please work in a place where children or pets are not nearby. A microwave is required for this lesson.
2 reasons why this class is special
❶ A beautiful and healthy soap brand that many people visit
FXNG Pong is famous for its beautiful designs and has been able to maintain its handmade soap brand for 4 years. I'll teach you design techniques unique to Pong soap.
❷ Easy and quick soap making lesson class

The lesson I made in class 101 before was CP vegan soap. CP soap has the characteristics of the ingredients required to make and that it takes a lot of time. For those who don't feel comfortable with these conditions, this lesson created soap that is easy and quick to make! It is a course designed to be as easy to explain and easy to follow as possible according to the eye level of the students who are following along. Everyone will be able to create a great work without difficulty!
Curriculum
Chapter 1
Soap material care
Chapter 2
Making soap filling
Chapter 3
Making body soap
Chapter 4
Soap cutting and finishing
Creator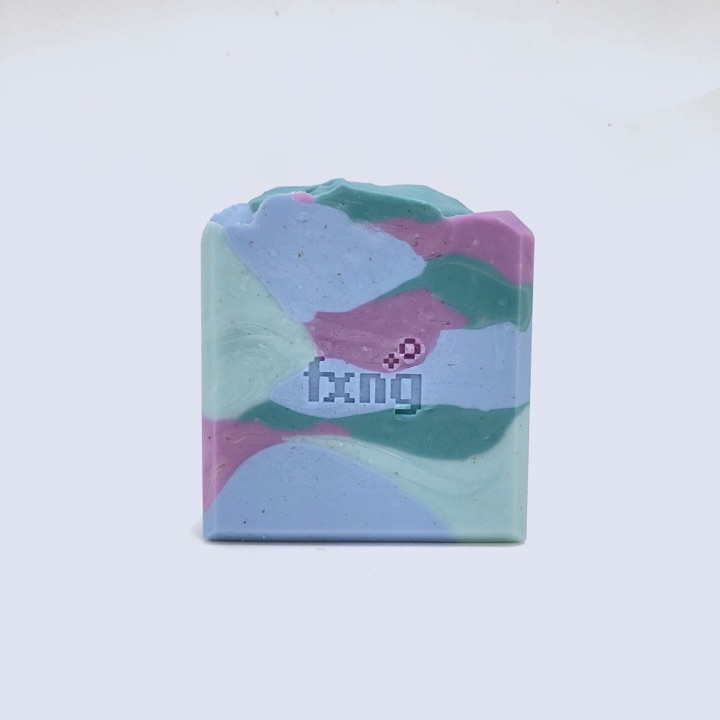 fxng
Hallo This is Inari, the soap maker of Pong.
Over the past 10 years, I've bought, tried, and been disappointed over and over again with all the cleansing products that have been rumored to be good. Eventually, I learned that none of the products on the market had a dramatic effect as advertised, and that they only contained a lot of harmful ingredients. While living as a drugstore nomad, I came across soap made from natural ingredients through an introduction from a friend. Not only is it healthy for my skin, I was surprised to hear that plastic waste doesn't come out and biodegrades as soon as it comes into contact with water, reducing water pollution!
I also fell in love with soap making because I could get aromatherapy benefits from naturally derived essential oils, and I could even create beautiful designs by adding my sense of beauty.
I started a business because I wanted more people to know about the appeal of this kind of soap. Even now, I'm studying hard and seriously making it while thinking about the faces of people who are happy using the soap I made!
*NAHA (National Association for Therapeutics Aromatherapy) Level 1,2 Instructor
*International Aroma Research Association (IARA) Natural Soap Regular Expert (Aroma Blending Perfume Soap, Design Soap Craft Instructor Course Completed)
*Active as a soap maker and aromatherapist for vegan soap brand FXNG Fong