Use a pencil
9 Class Projects
It takes about 10 minutes to 1 hour to complete one class project.
Drawing Human Anatomy

Drawing Facial Features from Different Angles

Drawing Human Muscles

Drawing Figure Poses

Drawing Hands

Drawing Feet

Contour Drawing

Drawing with the Flow

Leaving Details Out
Types of Pencils
The hardness of a pencil(B,F, and H) and buying tips for each brand
Understanding the Structure of the Human Body and Drawing with the Flow
Capturing the angles and movement of the human nody
Positioning Eyes, a Nose and a Mouth
Positioning eyes, nose and mouth from front, half, and side angle
Facial Bones and Muscles
Learn facial bones and muscles that are useful to know
Bones and Muscles in the Body
Learn body bones and muscles that are useful to know
Bones and Muscles in the Arms
Learn arm bones and muscles that change the shape
Bones and Muscles in the Legs
Learn leg bones and muscles that change the shape
Figure Drawing from Head to Toe
Figure drawing based on the flow, bone structure and muscles that we learned
Drawing the Structure of Hands and Feet
Understanding the structure of hands and feet
Bones and Muscles in Hands and Feet
Learn the bones and muscles in the hands and feet that change the shape
Drawing Hands and Feet
Learn how to draw hands and feet based on the bone structure and muscles of the hands and feet
The Beauty of Leaving Things Out
Learn how to express the parts of the human body well
Drawing with the Flow
Learn how to drawing moving figures
Contour Drawing
Tips for building confidence when drawing large gestures of the human body
One Line Drawing
How to draw a person you've met on the street
The Human Body and Human
Hi, this is Soeun. This class will help those who find difficult to draw the figure.
I am the one who is always interested in other people's lives and the hearts we always interact with. I often think that drawing people may be drawing my heart and their heart.
However, It took me a lot of time and effort to get good at drawing people. There are so many references out there, but there weren't any instructions or classes about human anatomy.
That's the reason why I made this class to introduce and share tips on drawing the figure I've studied for a long time.
Understanding the Structure
The most important thing when understanding the human body is to understand the structure of the human body. What order and how I understand them are important. In this class, I'll share tips on how to understand the structure easily and what to draw first.
Understanding the Face
When drawing the figure, you don't need to draw the face in detail. Still, you should place the eyes, nose and mouth correctly. To that end, understanding the structure of face is important. I'll share various materials that I've studied and some tips I wish I had known while I was drawing on my own.
Understanding the Torso
Torsos are mostly covered by clothes, so you wouldn't have many chances to draw muscles. However, we do need to learn them for nude drawing or when you draw athletes, or a person wearing a swimsuit to be more detailed. No worries though! Torso muscles are not that difficult to draw, so learn them with me :)
Understanding Arms and Legs

If you learn the large structure of the human body, then it is time to draw detailed muscles! We have a lot of muscles in the body. Among them, we will learn how to draw core muscles that determine the body shape.
Understanding Hands and Feet
You might think that hands and feet are very small parts of the human body. However, I believe it is an important part to improve the quality of your drawing. It is easy to find out if you left out the detailed parts such as hands and feet on purpose or not drawing them since you are not confident about drawing them.
In this class, you'll learn how to draw hands and feet from different angles in an easy way.
Drawing the Expressive Artwork
At the final point, I would like to take the time to draw various characters using what we've learned so far. Also, I will share the tips as to how to find your own art style and make your drawing more stylish.
No More Struggle in Drawing with My Tips!
Learn the Figure Drawing Simply and Easily with Me from now on:)



Curriculum
Welcome
Welcome to Soeun's Figure Drawing Class
CHAPTER 01
Understanding of the Human Body Structure
CHAPTER 02
Understanding the Face
CHAPTER 03
Understanding the Torso
CHAPTER 04
Understanding the Arm
CHAPTER 05
Understanding the Leg
CHAPTER 06
Practice Together
CHAPTER 07
Understanding the Hands
CHAPTER 08
Understanding the Feet
CHAPTER 09
Practice by Understanding the Human Body
OUTRO
Congratulations on Completing the Course
Creator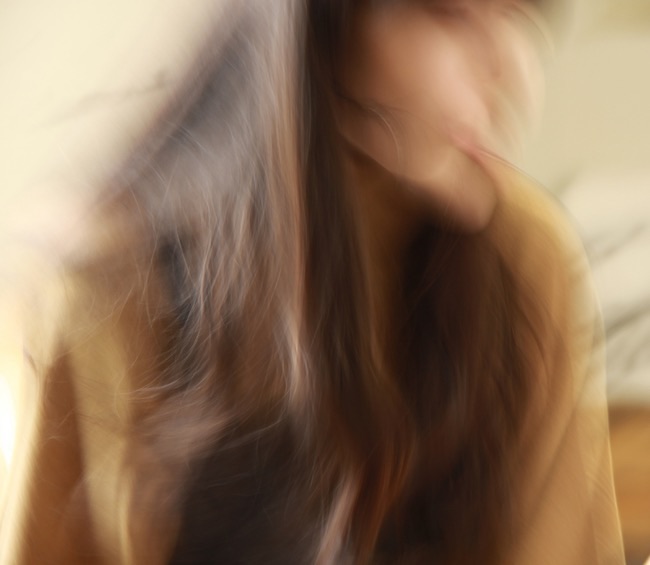 Soeun
So Eun is Park Gyung-sun.


Hi, this is Soeun. I have a bachelor's and master's degree in fine arts and currently, I am pursuing my Ph.D. in the same major.
I work as a writer, and I write a story about healing and people.
[Solo exhibition with the director at Art Asia Exhibition, 2018]
[Ghana Contemporary Exhibition, 2011]
[The first solo exhibition at Artbeatus Gallery, Hong Kong, 2013]
[Stanford University 1001 Story Exhibition, 2015]
[Interview with Hong Kong Newspaper, Solo Exhibition, 2016]
I'm very interested in recovery, headling, and inner child that everyone has in them. That's how I naturally became interested in people. I've studied about people for a while.
[Fortferande VACKER - Still Pretty (Sweden-Republic of Korea)
Still beautiful. _Oil on canvas_117x91 cm_2017]
[Bangladesh-Republic of Korea_Indigenous⸺-
Happiness_ (At the end of the heart. AT the end of the heart) _122x183cm_oil on canvas_2016]
[What do you think? _162x112cm_oil on canvas_2014]
[Hello..? _Oil on canvas_105x97cm_2012]
[Echo of communion #1_Oil on canvas_130x130cm_2011]
I think drawing people is like drawing their soul and life. I think art is one of the driving forces for expressing, comforting, and living a life. I believe in the healing power of art. I want to heal people and myself through art.