Hello, I'm a Yoga Boy
Was it a long day? Being tired, busy people living in a modern society have less and less time for self-care. However, that didn't stop people from wanting to maintain health and build a beautiful body even in the busy schedule. So I'm sure everyone is trying home training.
Yoga is the best body exercise you can do lightly at home. It's an exercise that improves strength and flexibility, relieves stress, and energizes me, which is essential for me.
It doesn't take much time
Just give me 15 minutes
Contrary to the idea that you will have to spend a lot of time, yoga boys' classes approximately 10 to 15 minutes per yoga session, 3 times a week You will be training. You will practice yoga for 8 weeks, and we will provide a long class period so that you can enjoy the yoga routine as many times as you like.
Relax Your Mind and Make Your Body beautiful with yoga
In this season when clothes are getting lighter and lighter, with Yoga Boy get your whole body in shape with 10 minutes of yoga a day. After learning the basic movements of yoga, we will conduct yoga classes where you can achieve the effect of contouring the body and arranging lines. The class consists of important movements, and this will be short, but effective:)
Yoga, it's Okay If it's Your First Time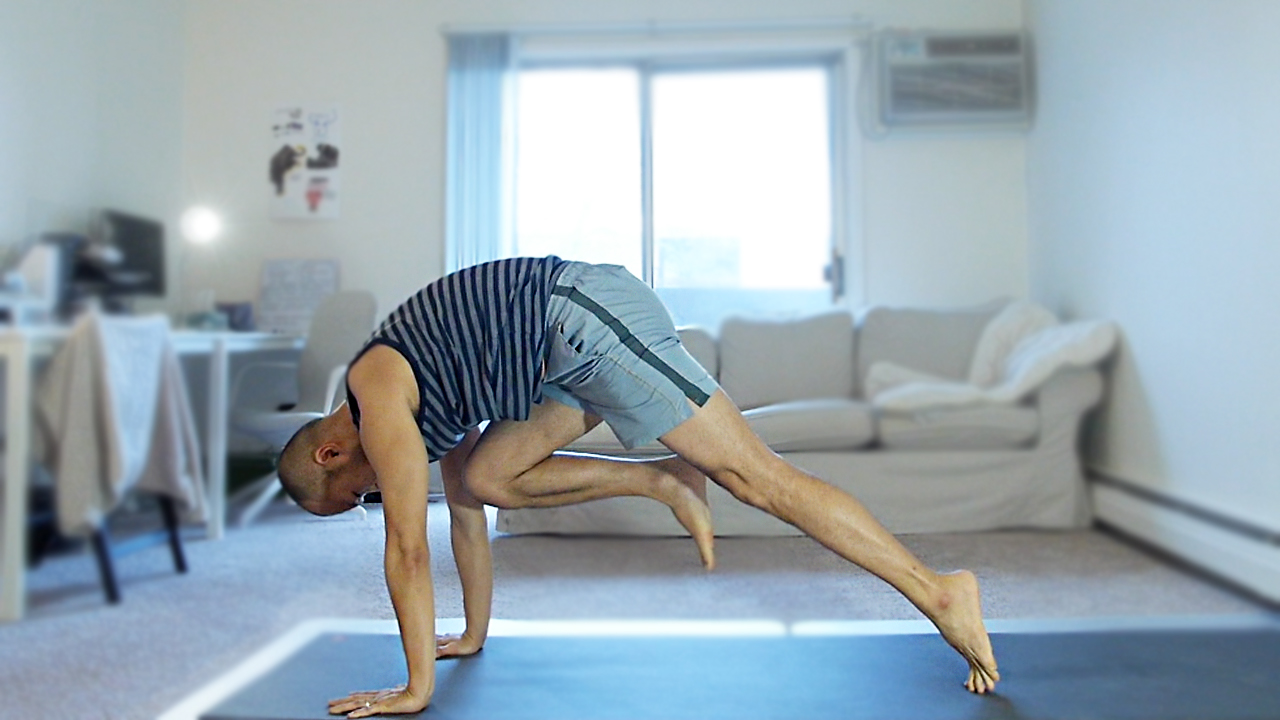 It is designed so that people who are new to yoga can easily follow along, but I also recommend it to those who practice regularly. A refreshing day time that starts with morning yoga! Learn movements that soften the joints of the body and increase mobility of movement. I'll try to warm my whole body to the fullest and lighten my body by sweating a little.
Maintain a Healthy Lifestyle Through Yoga
The muscles required for our body to stand upright and move, such as the waist/abdominal/pelvic floor muscles, are called core muscles. A healthy spine and a healthy lifestyle can be maintained only by evenly strengthening all parts surrounding the spine in a circle around the axis.
Let Go of All My Tension and Feel Comfortable
Through yoga, you will relax your strained muscles, relax your nerves, and calm your mind, making you comfortable from the stress you have accumulated throughout the day. If you do this before you go to sleep, you will be able to improve your sleep quality. Meet me becoming more relaxed with yoga every day.
Curriculum
Welcome
Yoga Boy's Yoga Class Introduction
CHAPTER 1
Week 1 | Learn the basic movements of yoga
CHAPTER 2
Week 2 | Definitely warm up with yoga from the start
CHAPTER 3
Week 3 | Keep Your Body Strong! Strengthening core muscles
CHAPTER 4
Week 4 Lesson 1 | Diet Yoga 1 - Burn Calories 🔥
CHAPTER 5
Week 4 Lesson 2 | Diet Yoga 2 - Refine Your Whole Body
CHAPTER 6
Week 4 Lesson 3 | Diet Yoga 3 - Eliminating Toxins
CHAPTER 7
Week 5 Lesson 1 | Diet Yoga 4 - Lose Belly Fat
CHAPTER 8
Week 5 Lesson 2 | Diet Yoga 5 - Stomach and Flanks
CHAPTER 9
Week 5 Lesson 3 | Diet Yoga 6 - Sweating all the time 💦 Full Body Exercise
CHAPTER 10
Week 6 Lesson 1 | Goodbye, Energizing Morning - Daily Morning Yoga
CHAPTER 11
Week 6 Lesson 2 | Goodbye, Energizing Morning - Mobility Routine Workout
CHAPTER 12
Week 6 Lesson 3 | Goodbye, Energizing Morning - Awakening Concentration
CHAPTER 13
Week 7 Lesson 1 | Combining Breathing and Movement, Vinyasa Yoga (1)
CHAPTER 14
Week 7 Lesson 2 | Combining Breathing and Movement, Vinyasa Yoga (2)
CHAPTER 15
Week 7 Lesson 3 | Combining Breathing and Movement, Vinyasa Yoga (3)
CHAPTER 16
Week 8 Lesson 1 | Yoga for neck and shoulder pain relief
CHAPTER 17
Week 8 Lesson 2 | Yoga for Good Digestion
CHAPTER 18
Week 8 Lesson 3 | Bedtime Yoga to Improve Sleep Quality
CHAPTER 19
Week 9 Bonus Video | Easy Home Yoga for Anyone to Follow (1)
CHAPTER 20
Week 9 Bonus Video | Easy Home Yoga for Anyone to Follow (2)
OUTRO
Congratulations on finishing Yogarutin for 10 minutes a day 🎉
Creator
yogaboy
Nice to meet you, I'm Han Ji Hoon, a yoga creator working as a "yoga boy" in the US.
I lived my life as I thought, "It's okay to be young and young." Then one day, I met my broken body. There was no place where it didn't hurt.
That's how I met yoga. And now I spend most of my day doing yoga. It's fun with yoga. I want to share that joy with more people.
Even if it's just 10 or 15 minutes a day, I'll listen to my body and do every movement together. As you take a little break with me every day, my body's strength and flexibility will improve, and it will improve my body's shape and posture in balance.